According to the Hollywood Reporter, the film will be directed by Jon M. Chu and will feature an all-Asian cast.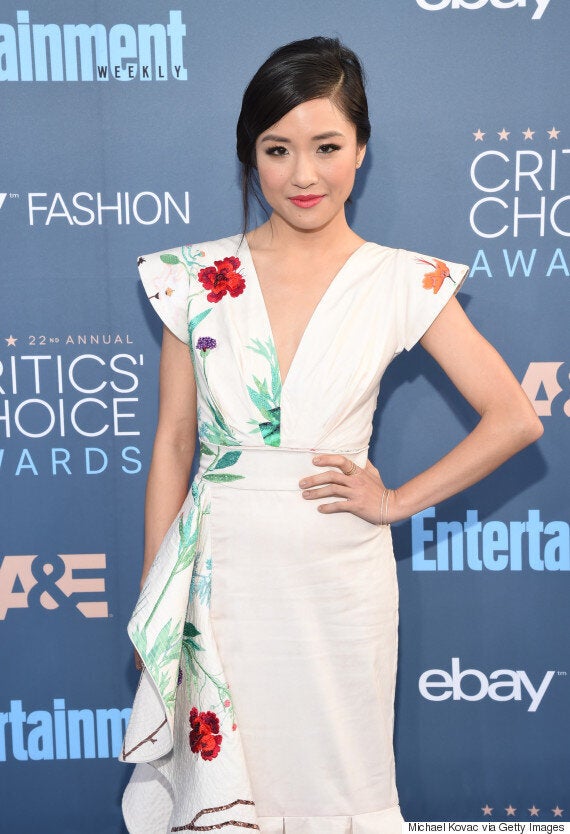 Constance Wu attends The 22nd Annual Critics' Choice Awards on December 11, 2016 in Santa Monica, California.
As the title eludes, the film is about wealthy Chinese families. The story follows Chinese-American professor Rachel Chu, who agrees to visit her boyfriend Nick's hometown in Singapore for the summer so that she can meet his family. However, upon arriving, Chu is surprised to discover that her boyfriend is the heir to a massive fortune and is one of Asia's most eligible bachelors.
Variety reports that Warner Bros. is currently in negotiations with Wu to play Rachel in the romantic comedy.
Director Chu revealed his excitement on Wednesday, tweeting: "#StarringConstanceWu #literally blown away how talented &amazing this woman is. And we get 2make history together!"
Wu has proven she's a leading lady thanks to her stellar performance as Jessica Huang in the TV series "Fresh Off the Boat." The 34-year-old actress has also been very vocal about whitewashing in Hollywood, so a chance to star in a movie with an exclusively Asian cast is right up her alley.
On Twitter, fans are going wild for the studio's casting choice for the lead role.
In response, Wu tweeted to her fans: "Some very exciting news for y'all. So much love and gratitude for this."
Popular in the Community