Centuries ago, constellations helped guide explorers across countries and oceans. They also helped shape the zodiac signs we all read up on (even if you don't believe in it).
These groupings of stars have been thought of as the oldest picture books for humanity, and now they can even serve as inspiration for your next mani.
To get this dreamy look, all you need is a nail art brush, a dotting tool and a few polishes to complete the look. And of course, add the constellation of your zodiac sign to give your mani that personal touch.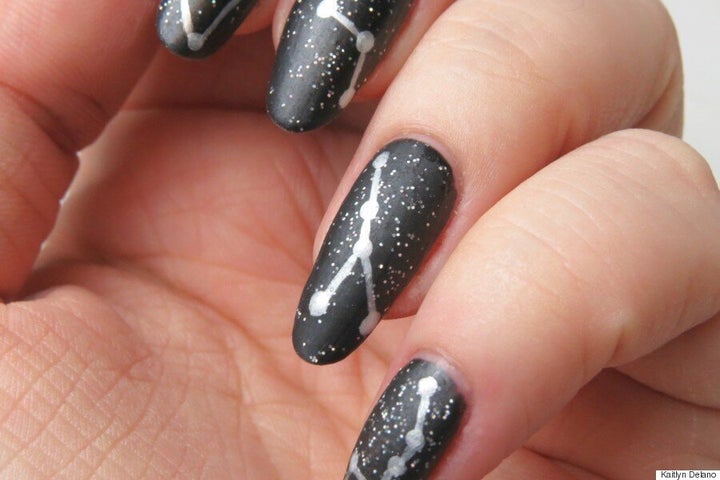 To start, paint all of your nails with either a black or dark blue nail polish and allow to dry for a minute or so.
Then take a fine glitter topcoat polish and paint all of your nails with that. It will mimic the look of stars in the distance and provide some shine to the design.
For the constellations, take a dotting tool and a pearl white nail polish to create the dots in the design. You can refer to actual constellations for the designs or just create your own. Once all of the dots are complete, take a very fine nail art brush and create thin lines connecting the dots to complete the constellations.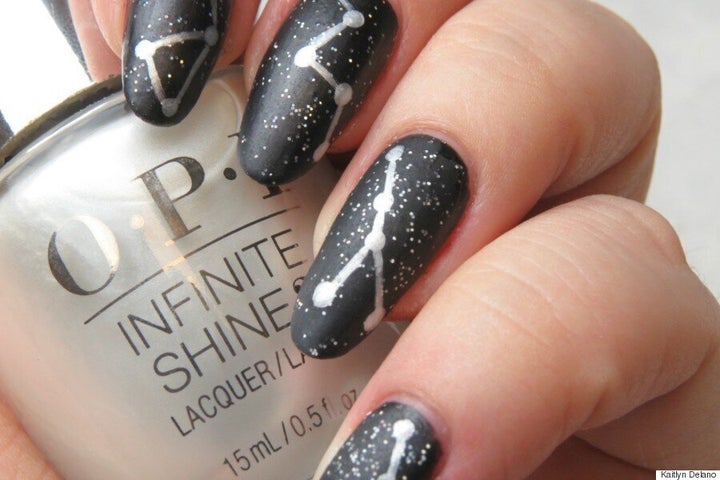 You can then apply either a regular or matte topcoat once you are done your designs. The regular topcoat allows the glitter polish to really shine while the matte top coat makes it look more futuristic and modern.
Polishes Used: OPI Girls Love Pearls, OPI Champagne for Breakfast, and OPI Black Dress Not Optional