It's 1980, and the federal government, led by Pierre Trudeau, is intent on repatriating Canada's constitution, bringing it out from under British Parliament and back home to Canadians.
But it will come at a cost to Canada's Indigenous peoples; Aboriginal leaders fear repatriation will effectively sever all treaties signed between the British crown and the First Nations, leaving Indigenous people without rights or status.
Some view it as an attempt to assimilate Indigenous people into the general Canadian population, similar to the widely-denounced White Paper of 1969, which was withdrawn in 1970.
So, the Union of B.C. Indian Chiefs takes action.
"It started with George Manuel saying, I want to unify the nation," said Marie Clements, director of "The Road Foward," a musical documentary on the birth of Indian Nationalism in the 1930s.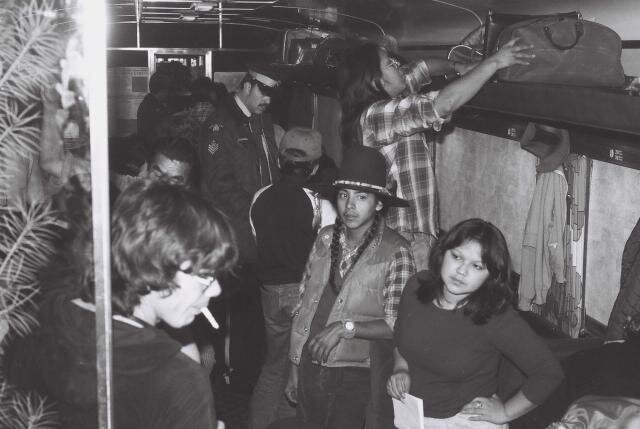 In November 1980, Manuel, then president of UBCIC, chartered two trains to travel from Vancouver across the country, with the goal to educate Canadians on the issues and bring the protest to the nation's capital.
"Who rents a train, right? How amazing," said Clements, who spoke to Joshua Ostroff at HuffPost Canada's Studio earlier this year. "Aboriginal people from all across the country jumped on these trains, and it just started accumulating people and families that came together to end up in Ottawa."
"What we fail to realize is this is a long tradition of activism." Marie Clements
The Constitution Express was born.
About 1,000 protesters boarded those trains, and they were greeted by 1,000 more in Ottawa. It was a pivotal moment in Canadian history that changed the future of Canada, and laid a foundation of activism that predates the current vibrancy of the Indigenous protest movement in Canada.
"In our modern time, we are looking at the work of Idle No More and Standing Rock, and what we fail to recognize is this is a long tradition of activism," Clements said.
Watch the video to learn more about the Constitution Express (also known as the Constitutional Express).
Interview by Josh Ostroff. Video by Kait Howell. Text by Lisa Yeung.