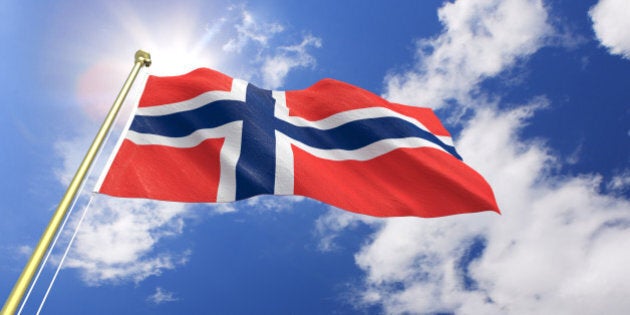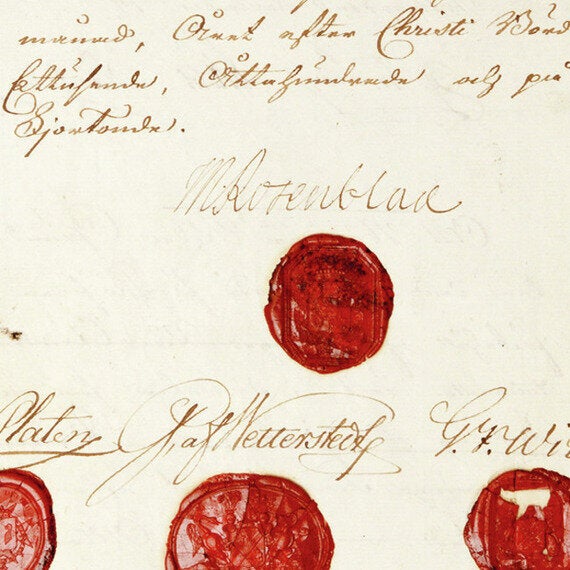 Norwegian Constitution with seal. Photo credits: Vidar M. Husby, Stortinget
In 2014, our Norwegian Constitution celebrated 200 years. It is the second oldest in the world still in vigor, and has been described as a piece of poetry.
Just listen to article 96:
"No one shall be judged but by law, nor be punished but by sentence."
One elegant sentence neatly encapsulates the rule of law. The provisions adopted in 1814 were radical: freedom of belief and expression, prohibition of punishment without law and retroactive laws, and protection of property rights.
Norwegian immigrants brought these values with them to Canada, in search for a better life. Norway was once amongst the poorest countries in Europe. This fact is often forgotten when we look at the modern and utterly prosperous Norwegian reality of today.
Throughout 2014, Norwegian/Canadian communities across Canada celebrated the constitution, discussed democracy, and how to defend the values we share in today's global picture. The celebration has given room for revealing our common history. In Ottawa, I held a lecture on Norway signing the Kiel Treaty in 1814 with Canadian historian Donald Graves, who painted a picture of Canada and the world in 1814. In Halifax, there was a ceremony honouring Norwegian war veterans. In Montreal, there were a number of cultural events drawing historical, social and geographical similarities between Norway and Canada, including a "Doorway to Norway" exhibit. In Winnipeg, there was an exhibit dedicated to Notable Norwegians and a Bicentenary scholarship was created. In addition, our Honorary Consul organized a seminar on human security and democracy, featuring Hon. Lloyd Axworthy and HE Knut Vollebæk, at the newly built Canadian Museum for Human Rights (CMHR).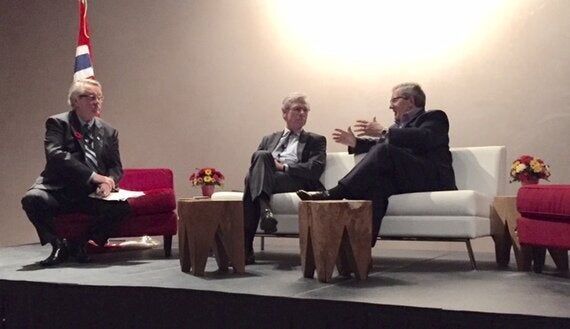 CBC Terry MacLeod moderates a discussion between HE Knut Vollebæk and Hon. Lloyd Axworthy on human security in light of today's challenges at the CMHR. The event was held on November 4 to mark the day in 1814 that Norway's parliament (Storting) adopted the amendments to the Constitution.
A celebration of our history brings us to reflect on the present. There are certain questions we must ask ourselves. What challenges do Norway, Canada, and other like-minded countries face in our efforts, for example, to promote democracy, protect, and live in an inclusive society with equal rights and non-discriminatory practices? What is our role in the global picture?
Recent development in Norway show that there are still issues both nationally and internationally that require dialogue and consideration.
Take discrimination: The Norwegian anti-Discrimination Act of 2005 prohibits direct and indirect discrimination on the basis of ethnicity, national origin, descent, skin colour, language, religion and belief. In addition, the rights of gays and lesbians and disabled persons have been added to the mosaic of protective laws to ensure human rights.
Human rights are also of importance when it comes to Europe's only aboriginal group, the Samis. The Samis inhabit three Nordic countries, Finland, Sweden and Norway, out of which Norway holds the largest population, around 35,000 people. The basis for our Sami policy is presently that the Kingdom of Norway was established on the territory of two peoples, Norwegian and Sami, and that both people have the fundamental right to develop their culture and language. This was an amendment made to the Constitution in 1988. Since then, the Sami have also received an official apology for earlier times' discrimination.
It is a fact that the Sami were excluded from society through provisions in the original Constitution of 1814. As voting rights were based on property rights, and the Sami were nomads, they could not voice opinions in the National Assembly. The border in the High North between the Nordic countries became stricter, and hindered their way of living.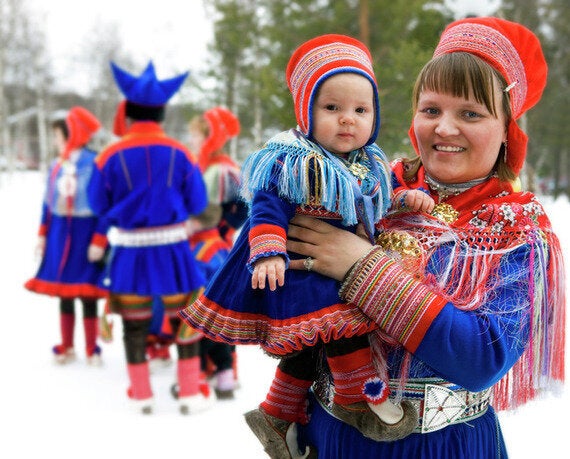 Sami Mother & Daughter. Photo credits: Berit Roald/ NTB scanpix
It shows us that law making and the rule of law's very nature to protect and forward individual rights, is a living practice where nothing is set in stone. A 200 years' constitution has a right to be protected, but also debated, extended, and tried.
Should human rights conventions prevail over other national legislation? Some argue that the human rights conventions have -- by this provision -- a status in between the constitution and other national laws. Others argue that it is not desirable at all to give human rights a status "above" other laws without making it part of the constitution.
There are strong arguments that independent of country, it is desirable for a democratically elected majority to limit its own powers in order to refrain from temptations to violate the rights of minorities or other minorities, and that an inclusion in the constitution provides an opportunity to deal with this dilemma. In Norway, one can mention specifically the case of the Tater/Romani people recognized as a national minority that have experienced harsh assimilation policies.
In the Norwegian constitution, important amendments were made this year. One was an inclusion of the citizens' right to education, and another was the right to receive welfare support. For some, a wider amendment to include social and economic rights on a broader basis would have been desirable. Suggestions to include paragraphs on freedom of thought, conscience and religion did not obtain the necessary vote, nor respect for each individual's cultural identity. It was a heated debate and even the government parties had divided view on the reforms.
In 1998, the concept of human security was launched on the international agenda by, amongst others, Canadian Foreign Minister Lloyd Axworthy and Norwegian Foreign Minister Knut Vollebæk. The two former ministers signed the Lysoen Declaration, which culminated in the establishment of the Human Security Network. The network now consists of 13 countries committed to the area of human security.
Human security is still relevant and should be brought to light. It puts the individual human being at the centre of defence and security thinking. It is the ultimate target for protection and an individual right-based approach to solving conflicts.
Our multicultural society brings the world closer to home, and make us face new dilemmas in formulating what are our common values and inherent rights. At the start of 2014 there were 759 000 immigrants and Norwegian-born to immigrant parents in Norway, who accounted for 14.9 per cent of the entire population. In fact, in Oslo almost every third inhabitant is either an immigrant him/herself or born in Norway to immigrant parents -- and today, net immigration is more important for population growth than an excess of births. For a country that had almost no immigration until the 70s, this is a drastic change. Norway still has a lot to learn from countries like Canada that has a longer history of immigration and diversity that we do.
I think celebrations of historical events, like our Bicentennial, are meaningful if and when it can highlight our actual challenges, celebrating the common past in a view of reinforcing bonds in a value-based, like-mindedness that should be cherished and protected.
In that way, our two countries can act together in a productive way based on mutual learning, and promote ideas like human security or new, innovative approaches as proactive contributors in the global village.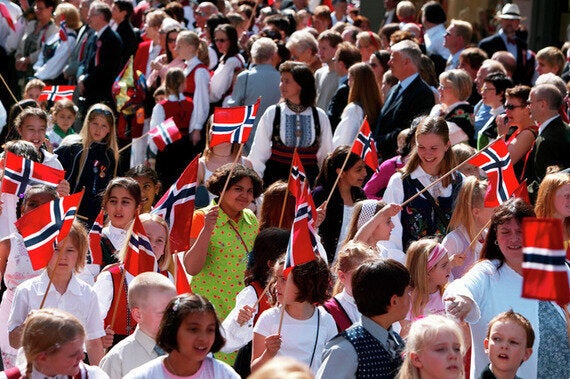 School classes parading on the 17th of May in Oslo. Photo credits: Kai Jensen/ NTB scanpix