According to a recent survey put out by TD Canada Trust, nearly three-quarters of Canadian millennials say they feel at risk of becoming a victim of cybercrime — and they should be.
As consumers, millennials are accustomed to a frictionless e-commerce experience exemplified by Amazon where packages can be tracked, shipped and delivered within the same day. Millennials are generally much less concerned about privacy. As long as they stand to benefit from sharing their information they will continue to do so. This is a trait that I believe will become even more mainstream in the future.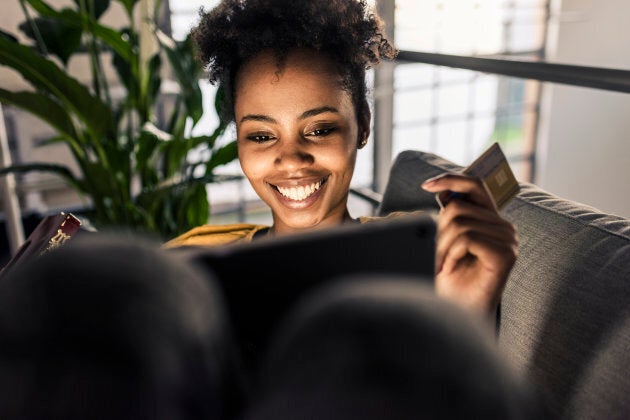 For older consumers who tend to worry more about their data privacy, this is not the case. Trust still remains a large concern and so they frequently choose to purchase from and share information with well-established reputable online stores.
The millennial method
Millennials are spending more money online than any other age group, and this isn't set to change any time soon. With more and more millennials continuing to live with their parents into their 20s, and marriage a distant notion on the horizon, they have money to spend and they are choosing to spend online. Millennials also have the highest tendency to buy internationally, in pursuit of the latest innovations, trends and specialized products. They're happily giving away personal information about their location or their friend's without a second thought to complete a purchase.
While millennials do worry about becoming victims of cybercrime, there remains a false sense of security that it won't happen to them.
The digital revolution has had a significant impact on customer service, and millennials are taking full advantage, demanding immediacy in order to win their loyalty. Millennials expect brands to deliver quick, personalized responses to their customer service queries on the social channels of their choosing. It has become common place for millennials to tweet their dissatisfaction for all the world to see with the expectation that the brands will offer an immediate response and satisfactory resolution, often entailing some kind of discount or reward. While millennials do worry about becoming victims of cybercrime, there remains a false sense of security that it won't happen to them, and if it does, it can be easily fixed, with the consequences being absorbed by the business and not them.
Privacy should be a consumer concern
In a capitalist society, the convenience of online shopping will take precedent over security of personal data time and time again. As the world celebrates Consumer Rights Day on March 15 by focusing on making digital marketplaces safer, it's important to keep things in perspective since e-commerce can be an ideal digital marketplace for scams, fraud and identity theft to flourish.
Consumers should change their attitudes when it comes to privacy, because when disaster strikes and consumers are left vulnerable, it is in a marketplace without tangible borders. Dependent on the strength of the laws in the country of origin, it's a perfect storm brewing for the unfortunate Canadians looking for a resolution to data breaches and personal privacy issues.
Are laws doing enough to protect Canadians?
Canadians are fortunate to live in a country where privacy and personal information regulations have been in place for a long time, thanks to the Personal Information Protection and Electronic Documents Act (PIPEDA). However, is PIPEDA doing enough? Over the last decade, we've seen significant technological advances that now call the regulation's effectiveness for consumers into question and some serious updating is in line with the changes being implemented in the European Union.
In the European Union, new and stronger personal information regulations will be coming into effect on May 25. The General Data Protection Regulation (or better known as GDPR) will give consumers stronger rights by strengthening the control they have over their personal data. For European residents, GDPR actively empowers consumers to keep businesses in check. I am confident that other countries will witness the success of this strategy and follow like a domino effect.
Ultimately, consumers of all ages that take advantage of the empowerment enacted by GDPR and take charge of their rights in the e-commerce market will reap the full advantages of living (and shopping) in the 21 century.