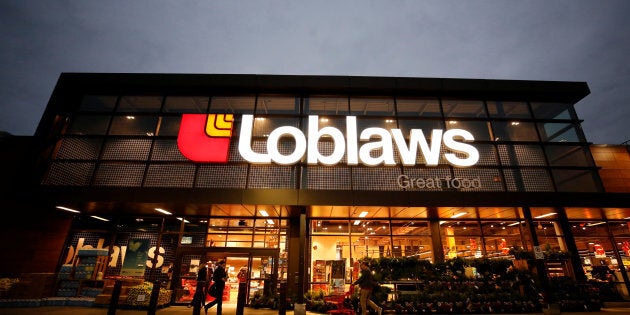 Canadians are losing faith in the country's food retailers in the wake of the bread price-fixing scandal, a new survey finds.
That's especially true for Loblaws, the brand whose parent company blew the whistle on the scheme late last year, and has become most closely associated with it.
Between November of last year and March of this year, Loblaws slid 10 per cent on a consumer trust index from Dalhousie University's faculty of management. Grocery retailers as a whole slid by 6.3 per cent.
In the space of a few months, Loblaws went from being the most trusted food retailer in Canada, to fifth place, behind Costco, Sobeys, Giant Tiger and Metro.

Loblaw Co. went public with the alleged decade-long price-fixing scandal late last year, and struck a deal with the Competition Bureau that grants the company immunity from prosecution.
The company offered customers a $25 gift card as a way to make up for the years of price-fixing, but the program stumbled into public criticism when it emerged that some customers were being asked to divulge personal information to the company in order to receive a gift card.
Sylvain Charlebois, dean of the faculty of management at Dalhousie and one of the authors of the survey, says it's these "overzealous" requests for customer data that may be hurting Loblaws the most.
Earlier on HuffPost: Loblaws closing 22 stores
Sobeys "has been clear" since the story broke that it asserts it had nothing to do with the price-fixing, Charlebois noted.
"I suspect our survey results will reinforce the fact that Sobeys' strategy is working," he said in an email to HuffPost Canada. "Costco is clearly the big winner, and the company is not targeted by the investigation."
The survey found that, with trust in Loblaws eroded, Costco, the wholesale retailer, is the most trusted food retailer in Canada these days.
Charlebois suggests that if the other retailers want to get back into Canadians' good books, they are going to have to "show empathy, lots of it. ... Sending gift cards without an apology or at least an explanation as to what happened over 14 years doesn't show much empathy."