Trudeau's blue eyes stare straight ahead, and he can barely hide his smile. A droplet of water hangs on his lower lip. The Sun News television camera closes in on his face. Conservatives expect him to be carried out of this Hampton Inn hotel ballroom on a stretcher. But no one is looking at his opponent, Patrick Brazeau.
Host Ezra Levant: "Imagine the adrenaline, the pressure has been on these guys for months."
Brian Lilley: "And the shame that will come with a haircut Monday for the loser, that is one of the side bets these gentlemen have made."
The bell rings on this charity boxing match. Trudeau, laser focused, goes for the first jab. Brazeau avoids it. Brazeau punches back and Trudeau dodges. Then, seemingly out of nowhere, Brazeau charges. He punches Trudeau over and over, aiming for his face, his chest. Trudeau has difficulty staying on his feet.
Lilley: "Brazeau is getting more punches in than I thought he would. He's taking it in the face."
Levant: "Come on, shiny pony, dance! Use your ballet training!"
(Trudeau took three ballet lessons when he was four years old.)
With his long reach, Trudeau should be able to keep Brazeau away, Lilley says, as Trudeau uses his gloves to shield his face from the onslaught.
Levant: "Don't touch the face! I don't want those beautiful lips to be bleeding."
Brazeau seems to have him cornered. Trudeau ties up Brazeau with his arms. Perhaps he's hoping a reset will help him get his bearings, but Brazeau won't let him have it. He hits Trudeau again and again. We hear the loud slapping sounds of Brazeau's punches. For a moment, one wonders just how quickly Trudeau will fall.
Brazeau lands one jab after another.
Levant: "Oh my God… . This is a one-man fight, Brian."
Lilley says the fight will go on for three rounds no matter what. "You don't normally see knockouts in Olympic-style amateur bouts."
Lilley: "He's still laying way more punches and the crowd is drowning out the chants of 'Trudeau.' "
Brazeau gasps for air. He has more muscles and therefore needs more oxygen, the audience is told. As the punches land, Trudeau's knees go weak. He thinks he may actually lose. But then the punches slow.
As Trudeau regains his balance, we begin to see his strategy.
Brazeau is out of breath; Trudeau has waited him out. He looks exhausted, too. But he lets the senator keep punching.
Levant: "That three-inch advantage in Trudeau's reach ain't helping him today."
Lilley: "No, not when you are being mauled."
When Trudeau lands a few punches, Levant doubts they'll "make a dent" on Brazeau. Then, just before the bell, Trudeau gets one good jab into the senator, now too weak to defend himself.
Trudeau sits back down in his corner all smiles.
"Never in a million years did I think I would be working for a Trudeau," says Bruce Young, a principal with Earnscliffe Strategy Group in Vancouver and one of Trudeau's B.C. organizers.
Young, a former adviser to prime minister Paul Martin, is a party operative who worked his way up knocking on doors as a young Liberal. His "natural inclination" wasn't to align himself with someone who had just been linked to the party through something his father or grandfather had done in the past, he says. But Trudeau impressed him during a sponsored junket to Israel with the Canada-Israel Committee in February, 2008, and he has been on the Trudeau bandwagon since.
The two had been out drinking until late on that trip, and the next morning, while Young was nursing his hangover during a meeting with Israel's deputy minister of foreign affairs, Trudeau was carrying the conversation.
"He was out as late as I was, but he was on top of what had happened overnight, which was that there had been some assassination of a Hamas leader up in Syria and there was some tension as a result between the two states.
"(Justin) was, like, on top of everything and I was, like, 'Anybody that says this guy doesn't have chops, doesn't have a clue what they are talking about,' " Young recounts.
Though he's not out there every day trying to demonstrate his intellectual gravitas, Trudeau has an inner geek that would surprise many people, Young adds.
Robert Asselin, one of Trudeau's senior advisers who served as a speechwriter and adviser to several Liberal leaders, says he was pleasantly surprised when he met Trudeau. "I was relieved, honestly," he says over breakfast just before the first leadership debate.
"Trudeau is like a pretty girl that you don't think is intelligent," says Asselin, a professor at the University of Ottawa. "When people see him, they think he's really good looking for a boy and has a lot of charisma. They don't think he's smart."
Trudeau is scary smart, his friends insist. "He's a good looking guy, he dresses well and he's got that ridiculous hair and I think a lot of people don't get past that. But he's a smart guy and (to) most people who do know him, that becomes obvious pretty quickly," says his friend Smillie.
In a candid moment, shuffling between campaign events in British Columbia, Trudeau acknowledges that many Canadians probably don't think he's very intelligent. "Most people wouldn't think that I also got 98 percentile on my LSATs," Trudeau says somewhat jokingly while staring out the window of the white SUV.
Butts, his principal adviser, wants the quote omitted. Justin would never have said that if he thought he would be quoted, Butts says. "We are not in a position where we need to prove to people through some sort of standardized test how smart he is."
Trudeau's record on standardized tests is, however, pretty stellar. A few years ago, on the CBC television show 'Test the Nation,' host George Stroumboulopoulos made a point of telling the audience that Trudeau had earned higher IQ marks than Martha Hall Findlay, after she'd boasted on the show's release form that her IQ was "five per cent higher than Justin Trudeau."
Hall Findlay is still on the attack as she contests Trudeau for the Liberal leadership. In a taped interview the evening before the first leadership debate, Trudeau tells Global BC he expects she will be the most aggressive towards him. Her campaign depicts her as the substantive candidate, leaving Liberals to draw their own conclusions. (Later during the third debate, she will suggest that, as a wealthy candidate, Trudeau cannot relate to the middle class. The next day, she apologizes for going too far.)
Meanwhile, former astronaut and now leadership contender Marc Garneau's comments bite. "Leadership is the product of your life experience," Garneau says during the first debate. "It is what you have done, it is what you have accomplished. It is having a proven track record, that is what I bring to that contest."
Story continues under image.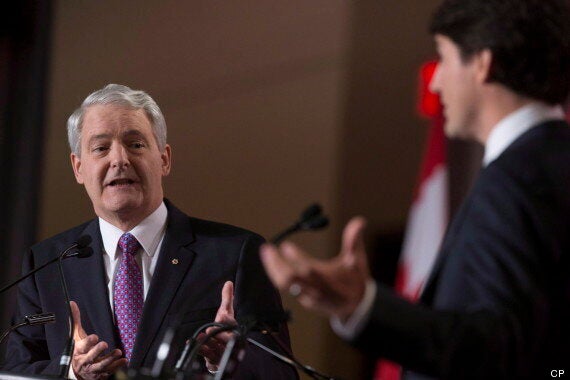 Marc Garneau, left, and Justin Trudeau take part in the Liberal leadership debate in Mississauga, Ont., on Feb. 16, 2013. (CP/Chris Young)
Garneau keeps the pressure on during the third debate in Mississauga, Ont., in February.
"Please tell us what in your résumé qualifies you to be the leader of the country?" he demands.
Trudeau fumbles, answers something about the middle class and leaves Garneau's question hanging.
Garneau asks again. Trudeau replies that his experience is winning Papineau.
"Pulling people in together is great, but also you need to have a track record, you have to have a record of making tough decisions," Garneau snaps.
Trudeau has no real response.
The Trudeau team expected their candidate would be grilled on his lack of a detailed policy platform. They had prepared, releasing op-eds and policy statements such as his democratic reform measures just before debates.
Still, during his interview with Global BC, Trudeau gets agitated when asked why he has not offered detailed policies. His shoulders bounce, he gesticulates with his hands and his voice cracks. He mumbles as he lists policy proposals. He's prepared for the question, but he's annoyed.
"First of all, I've been very, very clear on a huge range of specific issues. There seems to be some buzzing about the fact that I do not have any ideas – it is nonsense," he tells the reporter.
He rhymes off policy positions: his opposition to the Northern Gateway pipeline, support for the CNOOC-Nexen deal, legalization of marijuana.
"We will have a very detailed platform in 2015, but between now and then it is not up to, you know, a leader or leadership candidate and a tight group of people to figure out all the answers. It is about us engaging with Canadians right across the country to develop these solutions."
When Trudeau releases proposed democratic reforms including more free votes in Parliament, open Liberal nominations, a ban on partisan government advertising and changes to the electoral system toward a preferential ballot, he asks people to send in their suggestions. In a testament to his popularity and social media appeal, within 24 hours some 25,000 people visit a website set up to solicit their ideas.
The one thing that may qualify Trudeau to be leader of the Liberal party is that he is their best chance at winning the election.
When 24-year-old Russ Miller asks Trudeau about his lack of experience at a Liberal fundraiser in Vancouver's Gastown after the first debate, Trudeau tells him: "My experience is I win. I win in tough elections."
Compared with his principal leadership opponents, Trudeau has a point. Many Liberals went to bed on May 2, 2011, not knowing whether Marc Garneau had managed to hold his Westmount riding, previously considered one of the safest Liberal seats in Quebec. Hall Findlay lost her Willowdale riding in Toronto to the Conservatives in 2011. And former Chrétien-era cabinet minister Martin Cauchon also went down in defeat trying to win back his own Outremont seat. Cauchon lost to NDP Leader Thomas Mulcair by more than 12,000 votes.
When asked why he does not point out his competitors' failings, Trudeau avoids the question. His team wants to run a positive campaign.
That doesn't stop those around him from pointing out his opponents' weaknesses.
What the Liberal party needs isn't a policy wonk but someone who can connect with Canadians, his campaign team believes.
"It's not enough for us to say these are our ideas, come back to the party," Trudeau says during a speech. Liberals must earn Canadians' trust by engaging with them town by town, community by community, he says.
What "Martha" and "Marc" have provided in terms of policy is far less detailed than what the media have portrayed, Butts says over coffee in Vancouver. "I don't think any of them have put a cost on any of their policy proposals for instance." What Trudeau provides is leadership that can get people engaged and excited, he adds.
"The Liberal party needs a leader who is going to be able to articulate a vision, a positive vision of the country's future, and have the skills to rally millions of Canadians around it. That is what leadership is. It is not a five-point plan," Butts says. Trudeau will later repeat this theme, saying the Liberals have tried the five-point plan several times without success.
"The family pact did not work," Butts says flatly, referring to former leader Michael Ignatieff's campaign platform in 2011.
So far, Trudeau's vision seems vague, but that has an appeal of its own. As one Conservative strategist puts it, Trudeau is a blank canvas on which Canadians can pin their hopes and dreams. It also allows him to avoid being boxed into certain policy positions. Talking in generalities gives little ammunition to his opponents.
Trudeau says he has surrounded himself with "extremely smart, extremely wise" people. Butts, McGuinty's former principal secretary who left his post as head of the World Wildlife Fund in Canada to join Trudeau's campaign, is routinely described as brilliant. Campaign manager Katie Telford is a smart, diligent worker and Daniel Gagnier, the top adviser in Quebec, is another bright light. Trusted friends are helping out. Marc Miller, a childhood buddy, works on fundraising, and Tom Pitfield leads the digital and social media campaign.
Dominic LeBlanc says Trudeau's work ethic resembles his dad's: He is up early, goes to bed late, fills days with campaign events and makes himself available to fundraise for caucus colleagues. People didn't assume that he would be a hard worker, but he has a huge capacity for work, LeBlanc says.
Perhaps, more important, Trudeau is a natural at connecting with people, and he doesn't mind life on the road as long as he has eight hours of sleep, eats well and has time to exercise.
"People underestimate Justin Trudeau at their own peril," says Young, a former college football player who describes the MP as the best athlete on the field.
Trudeau has a "high tolerance for suffering," Young says. He can pack several back-to-back public events in one day. He's able to take a punch and keep rolling. He doesn't get flustered. He's young, physically fit, intellectually curious and he has the stamina to just keep going, says Young.
In 2008, during Trudeau's first campaign, Young recounts how the candidate flew to B.C. to boost moral and press the flesh in Surrey, where the Liberals had no hope of winning.
"For him, to leave his riding in the middle of a tough fight, come out here and just lift everyone up for 24 hours and then to disappear and then for us to be able to run on that juice for the next week, you can't underestimate it," Young says.
"I don't know of anyone in the Liberal party who has the capacity to do this for us, make volunteers want to work day and night to get their Liberal candidate elected."
Story continues under image.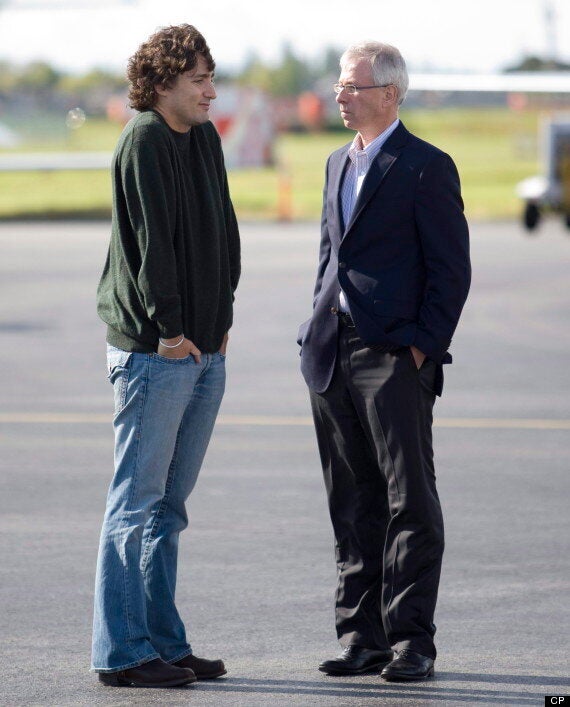 Then-Liberal Leader Stephane Dion chats with Justin Trudeau in Vancouver before boarding the campaign plane to fly to Ontario, Oct. 7, 2008. (CP/Adrian Wyld)
Although Trudeau's experience may not read like that of a typical political leader, his friend Panos says, he has skills that others cannot match.
"We all know that his educational background isn't as golden as perhaps some of the other individuals who are running for the Liberal leadership or who are across the aisle as Conservatives, but he's got something that most of those people – if not all of them – (lack), which is sort of the ability to gather the troops … because they want to do it," Panos says.
Trudeau never talked about wanting to be prime minister when he was in Vancouver, but Panos isn't surprised he's now gunning for the Liberals' top job. "He always talked about wanting to change the world, in his own way." If he becomes a really good orator, Trudeau will be tough to beat, Panos says.
Trudeau may also have to work on his smile, which tends to look like a smirk, his friend says.
"The kid looks smug, and he's not smug," Panos says. "That's why so many people don't give him the benefit of the doubt. (They) think that he knows more than they do, which is not true."
Trudeau is amazingly resilient, Panos adds; he beats everything life throws at him.
"I will never say that Justin couldn't do anything, because every time I've ever thought like that, he has proven me wrong."
Some of Trudeau's friends confide that they tried to discourage him from running, worried about the stresses on his young family.
But his aunt Janet believes her nephew will be all right: "His head is on his shoulders correctly."
"I think some people go into politics for their egos, and as a stepping stone to doing something different. I don't think in Justin's world that that is what it is about," she says. "It is about giving back. It's about this is a country that he loves – his grandfather loved this country, his father loved this country, and he has just been brought up knowing this country, and it is about giving back."
Joe MacInnis, a close friend of Pierre's and a mentor to Justin, says Trudeau's father left his children with a heightened sense of responsibility.
"His father made it clear, at least to me and to so many Canadians, that we all have a role in governing this country, we all have a responsibility for living in this blessed country called Canada, and no one feels that more strongly than Justin," MacInnis says from his home in Florida.
When the younger Trudeau talks about his political career, you get the sense he's either full of himself or answering a higher calling.
"I am doing this because I can, because I must, because I can do it," Trudeau says. "If it is successful, great, because that means there is a lot of work ahead of me, and if it is unsuccessful it means, great, I wasn't the right fit for Canada, and that level of serenity in my approach is extremely empowering and comforting."
Round 2. The bell rings. Trudeau, energized, lands the first punch.
Sun News host Ezra Levant: "Brazeau is taking some hits. The shiny pony is a staaaallion!"
Brazeau is surprised. His eyes are big and bright. Shock.
Levant: "I think Brazeau, I think he is taking some punches harder than he thought."
Trudeau is focused and determined. His punches are steady and forceful. He's playing the long game.
Maybe it's his long reach or maybe his endurance, the Sun News hosts suggest. The crowd erupts in cheers as Trudeau starts pounding Brazeau. The senator does not punch back. The TV hosts are stunned.
Levant: "I wouldn't have guessed it, I wouldn't have thunk it, I thought the Brazman was hitting him hard. Not hard enough to stun the pony."
Trudeau came in with low expectations and is exceeding them, Levant tells the television audience.
Brazeau is holding on to the ropes.
Lilley: "In the corner, just taking the punches! One, two, three, four, five!"
Levant: "The ref is stepping in. I can hear it already, Trudeau for leader. Bob Rae is next, Brian."
Trudeau lands a punch on Brazeau's face.
Lilley: "Wow! And a straight punch to the face."
Levant: "Brazeau's nose looking like it is starting to bleed. He's just swinging wildly."
The bell rings. Trudeau walks to his corner, all smiles. Not a hint of exhaustion.
Levant: "I wouldn't have thunk it. The pony. It's not just about jazzercise or Tae Bo; he can actually deliver a punch. I can see the blood on Trudeau's gloves."
The camera cuts to Brazeau, blood dripping from his nose, gasping for breath.
Trudeau is not only the best Liberal campaigner, he is their best fundraiser.
He is a juggernaut. No other Liberal in the leadership race has shown the ability to pad the party's coffers like him. In January, when the party's fundraising numbers were released, Trudeau had raised more than four times as much as his nearest competitor. In the last three days of 2012, a last-minute appeal raised another $125,000. His controversial comments about Alberta, released on the eve of a by-election, were also successfully spun into a fundraising drive. His team asked supporters for donations to help Justin fight back against the Conservative attacks. His comments may have cost Harvey Locke, the Liberal candidate in Calgary Centre, but it earned Trudeau several thousand dollars.
By mid-February, his campaign had surpassed the $1-million mark. By late February, Trudeau had not stopped fundraising, attending private events several times a week, despite the fact that his campaign team soon won't be able to spend the money he raises.
Any extra funds will go to the party if it isn't first used to fend off Conservative attack ads that his campaign has been expecting. Butts says the Trudeau team is ready to respond within 72 hours to any possible attack. Asking if they're ready for the Tories to go negative is "like asking on launch day if we have a speech," he says.
There is ample fodder for the Conservatives. Trudeau's attendance record in the House of Commons is weak. He continued to accept payment for speaking engagements after he was elected, earning five-figure fees to address public institutions and corporate events. And he has not always spoken with the maturity one expects of a federal politician, like the time he called Environment Minister Peter Kent a piece of shit during a debate on climate change (He apologized).
Story continues under image.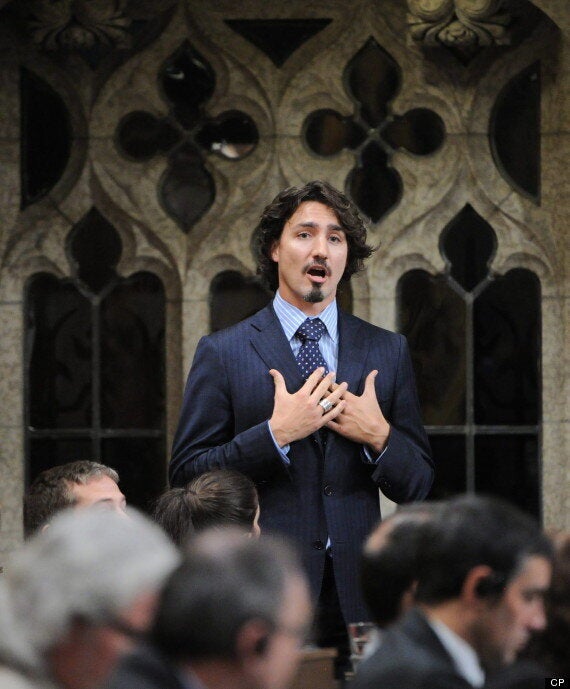 Justin Trudeau apologizes for swearing at Environment Minister Peter Kent in the House of Commons Dec. 14, 2011. (CP/Sean Kilpatrick)
Trudeau's judgment can easily be questioned.
He was lambasted for suggesting "barbaric" wasn't the appropriate word to use to describe so-called honour killings (usually of women by male relatives), saying Government of Canada publications should make an attempt at responsible neutrality. Again, he apologized.
He has flip-flopped on several key positions, including co-operating with the NDP in time for the 2015 election. Sun Media has aired tape from a 2011 Vancouver speech in which Trudeau tells students, "If by 2015, with the election approaching, and neither party has got our act together enough to shine and to be the obvious alternative, then there will be a lot of pressure for us to start looking at that. I think there is not anyone in Parliament, outside the Conservative Party of Canada, that is willing to risk seeing Stephen Harper become prime minister one more time."
But now that he has a shot at the country's top job, Trudeau says co-operation with any party is out of the question.
His comments on the campaign trail in Hawkesbury, Ont., last fall that the long-gun registry was a "failure" that should not be resuscitated caught many in his own party by surprise. He had to reverse himself in Quebec and was mocked by Conservatives who suggested that if he had been on their side all along, he should have spoken out. Some thought he was trying to please the rural audience he was addressing. For others, it seemed Trudeau suffered from foot-in-mouth disease.
NDP and Conservative operatives hope there are more flubs. They're working through transcripts and newspaper accounts of his many public appearances since 2000.
Just a few days before a Calgary by-election the Liberals were poised to win, the NDP leaked to Sun Media a French-language interview Trudeau gave in 2010 in which he suggested Canada had fared poorly because Albertans controlled the socio-democratic agenda. Trudeau went on to say he thought Quebecers would do a better job of running the country than Albertans.
His comments caused an uproar, and he was forced to apologize, saying that he hadn't meant all Albertans, just Stephen Harper's gang. The Conservatives piled on, with Immigration Minister Jason Kenney saying Trudeau's words were divisive and reminiscent of the arrogance of his father's national energy program.
For the first time, many Liberals were forced to see that Trudeau could be a liability.
Trudeau says he's learning to be more disciplined in his messaging. The leadership race has forced him to collaborate and trust others to make decisions, from scheduling to speech writing and communications.
"I am … learning not to freelance in my answers without at least having (some) learned folks around me about the positions I was going to take," he says.
Direct attacks on Trudeau, however, can backfire. No one wants to see the favourite son, whom they watched grow up on TV, be unfairly attacked. It is a delicate line that both the Conservatives and the NDP will have to toe next election if Trudeau heads the Liberals.
Story continues under gallery.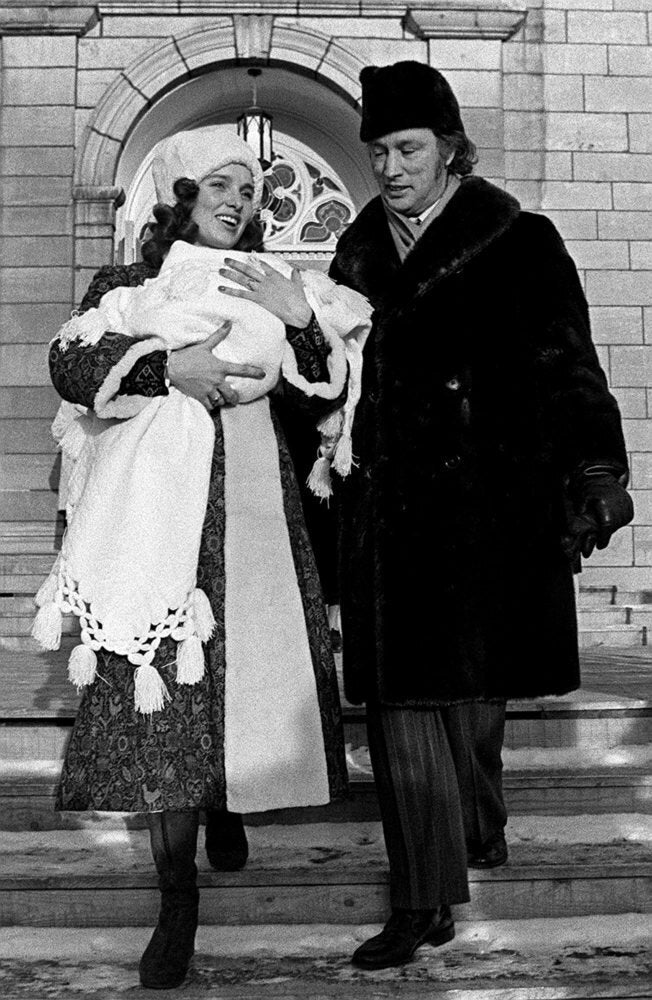 Justin Trudeau Through The Years
LeBlanc believes the public will have a different reaction to negative attack ads than they did with those targeted at Michael Ignatieff and Stéphane Dion. "They know who (Trudeau) is, and the Canadian public has an attachment to him, they watched him be born, they watched him grow up, with the single dad and the three boys, and watched him hold up the ailing father at the brother's funeral… . They are seared in the public's mind, those things. (In) certain cultural communities, that name means something very profound. So it is not easy to shake it with some shitty ad," LeBlanc says.
Trudeau, LeBlanc adds, also will not shy away from hitting back. "He has that toughness."
As for his personal life, close friends say, his political opponents will not find anything interesting.
"He's contradicted himself in the past, that's fine. I know what type of life he has led. There is nothing," says Thomas Panos. "I can't see what they would bring up that would change people's perception of him. He has lived a much cleaner life than I have led."
There is one aspect of Trudeau's recent history that the Tories may try to exploit.
His former roommate, Christopher Ingvaldson, was charged in June, 2010, with accessing and possessing images of child pornography. He was convicted in January and sentenced to three months in jail with two years' probation.
When, in February, 2012, Public Safety Minister Vic Toews told opponents of a bill that would grant police sweeping powers to monitor online activity that they could "either stand with us or with the child pornographers," Butts, Trudeau's principal adviser, says the connection between Trudeau and Ingvaldson immediately came to mind.
"They were probably thinking about that," he says.
Ingvaldson and Trudeau were very close. Ingvaldson even contributed a chapter to a book, Pierre, edited by Nancy Southam, detailing his memories of meeting the former prime minister when he was staying with Justin at their home in Montreal.
The criminal charges shocked everyone. Trudeau cut off contact.
A few weeks after Ingvaldson has been sentenced, Trudeau still does not want to talk about his former roommate. During a car ride back to his Vancouver hotel, Trudeau says that a person wants to think they will always be there for their good friends, but that is not the case. "There is a line that can't be crossed," he says, visibly disturbed.
Butts is more worried than Panos about the Conservative attacks. He believes the Tories have a constant preoccupation with his candidate. "If I was in their shoes, I would too."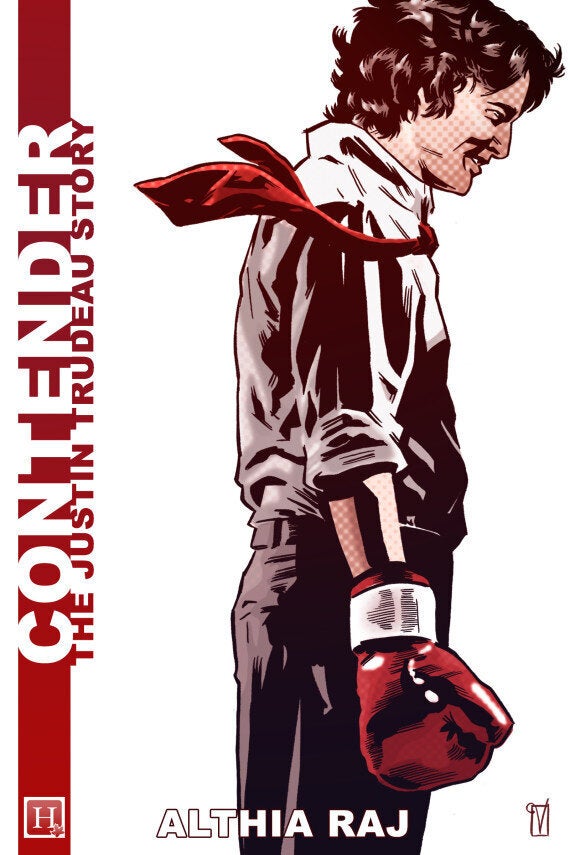 Popular in the Community