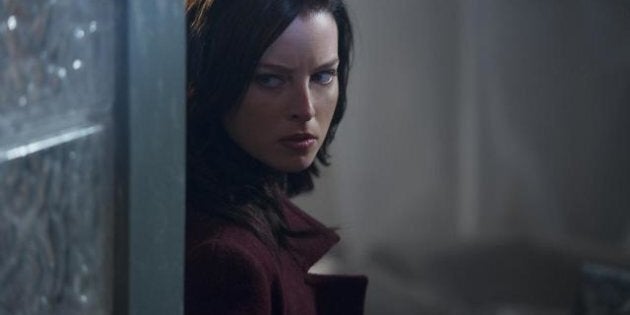 After a nine-month wait, "Continuum" fans will once again be able to follow the time-travelling adventures of cop Kiera Cameron. The second season is slated to premiere on April 21 at 9 p.m. ET on Showcase.
Averaging over 1 million viewers per episode, in the first season we saw Kiera (Rachel Nichols, "Alex Cross"), accidentally get sent back in time from 2077 to present-day Vancouver, along with a group of terrorists who want to change the future by altering the past. She makes uneasy alliances with Vancouver detective Carlos Fonnegra (Victor Webster, "Castle") and teen tech genius Alec Sadler (Erik Knudsen, "Scream 4") as she tries to stop terrorist group Liber8 from carrying out its plan.
"The fanfare surrounding season one of 'Continuum' was truly astounding," said Barbara Williams, Senior Vice-President, Content, Shaw Media. "With Showcase's respected reputation for producing appealing and dynamic original series, we are pleased to deliver even more content to fans with an extended season of 13 episodes."
Season 2 continues to follow Kiera as she tries to take down Liber8 and continues to search for answers about how and why she was sent back in time.
The cast is rounded out by sci-fi veterans Tony Amendola ("Stargate SG-1"), Lexa Doig ("Andromeda"), and William B. Davis ("The X-Files").
Also joining the cast this season is Hugh Dillon ("Flashpoint"), who will guest star in a multiple-episode story arc. He will play a "charismatic CEO of a corporation with a mysterious past," according to Shaw Media.
The series has been nominated for five Canadian Screen Awards, including Best Dramatic Series.
Fans can watch a video announcement by Nichols on Showcase's website, as well as watch the first season of "Continuum" and get behind-the-scenes extras and other exclusive content.
Popular in the Community