It's often said that life happens when you're busy making other plans, and these unexpected twists and turns sometimes come with costly price tags. That's why the foundation of everyone's financial strategy should be the aspects you can control such as a monthly budget or maintaining an emergency fund. Here are five ways you can get in control of your money, brought to you by Sun Life Financial.
1) Sticking to a monthly budget
Creating a budget allows you to find opportunities to save money and highlight frivolous expenses. The trick with creating and sticking to a budget is to be easy on yourself. A smart tip is to budget for small indulgences like a daily coffee or a monthly manicure.
2) Keep a diversified portfolio
There's a lot of information online about investing, but here's one rule: when it comes to your portfolio, don't put all your eggs in one basket. Invest in several companies you trust and maybe work with on a daily basis. Nobody can predict what changes will happen in the market, so spreading your wealth is a very smart idea.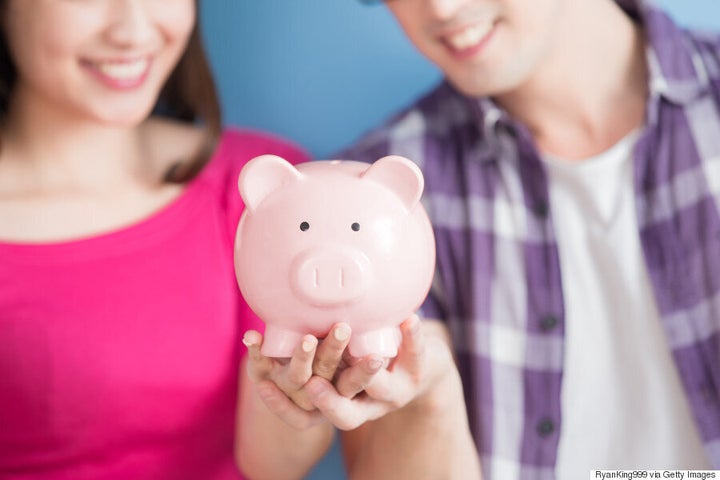 3) Set aside money for large purchases
Sure, you might have credit but using it for big purchases could be a more costly decision because of high interest rates. Instead, consider saving for big purchases and paying for them with cash. There are a few benefits to this type of spending. You won't have to pay interest on credit cards or lines of credit and you can often negotiate a better deal if you're willing to pay with paper. If you want to use your credit card because you earn points, save the money, pay with your card and pay it off before your next billing cycle.
4) Create an emergency fund
The job market can be erratic and an emergency health crisis is a possibility. An emergency fund that totals to four to six months of living expenses can give you the cushion you need. Keep it in a high-interest savings account so it can accrue some interest and don't touch it unless it's a legitimate emergency.
5) Rebalancing every year
So you've created your budget, diversified your investments and tucked away your emergency fund. But there's one more thing you need to do before you reap the benefits of smart money management. You need to rebalance. Take some time to sit down with your advisor and go over your financial plans. A lot can change in a year -- you may get a raise or an investment may not be as lucrative as you once thought -- so your money management strategy should change as well.
Advisors from Sun Life Financial can help you plan for life's unexpected challenges and joys. Learn more about what Sun Life can do for you here.