Winter squash is one of few fruits seasonally available in Canada during the colder months.
There are so many varieties to choose from, and countless ways to cook them up. Soups, salads, rice bowls and tacos — you can include squash in practically every dish you make this week!
The varieties of winter squash include:
Squash is harvested in the summer and fall, and is in season almost year-round since they store so well. Most types of winter squash make a splash on the food scene in the fall, because of their mild, sweet flavour profile that is especially popular during autumn holidays, such as Thanksgiving.
When buying winter squash, make sure to avoid those that have bruising or brown rotting spots on the outside. If you intend to use the squash right away, however, you can often get a bargain in the discounted produce section at your local grocery store. It's just a matter of cutting away the bruised parts.
Winter squash can be stored in a cool, dry pantry for several weeks without spoiling, and can be distinguished from summer squash (such as zucchini), because of the harder skin that makes them ideal for storage.
When you're ready to use your squash, you can peel it using a squash peeler, and cut it up into smaller pieces for roasting or sautéing. To roast a squash, simply cut it in half and smother in olive oil before putting it in the oven.. Cutting any kind of winter squash can be a challenge, but a handy tip is to microwave the squash for one or two minutes until it softens enough to be cut in half with a large, sharp knife. Turning the squash occasionally will help with softening it faster.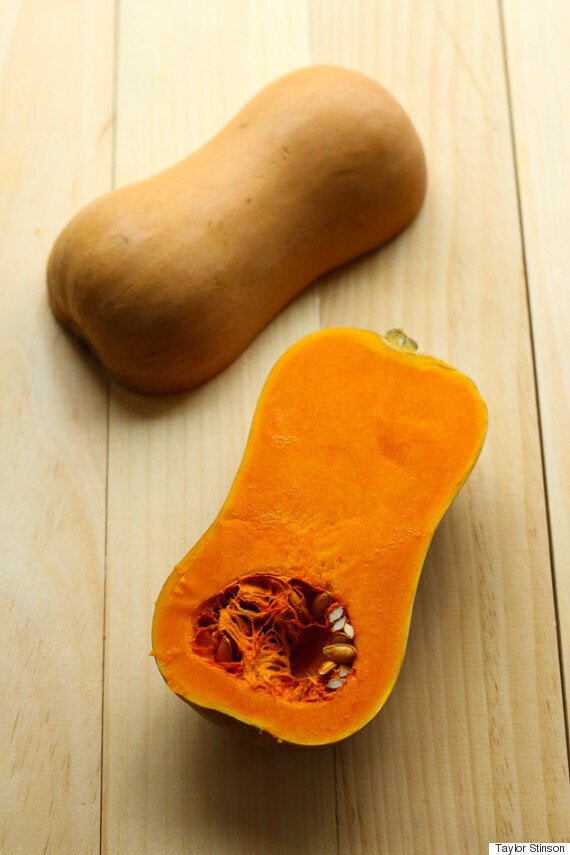 One of the most popular varieties of winter squash is butternut squash, which we've used here along with carrots and celery in this super simple, super easy soup recipe!
Easy Butternut Squash, Carrot & Sage Soup
1 medium-sized yellow onion, diced
1 small butternut squash, peeled and chopped
4 medium-sized carrots, peeled and chopped
1 vegetable bouillon cube
1 1/2 tsp Herbamare seasoning salt (or 1 tsp salt)
4 leaves sage, finely chopped (optional; can substitute with 1 tbsp chopped fresh parsley)
Fresh herbs (parsley, thyme, cilantro)
Heat olive oil in large saucepan over medium heat. When oil is ready, add butter, onions, garlic and celery, and sauté for 2 to 3 minutes until fragrant.
Chop carrots and squash into 1-inch pieces and add to saucepan, sautéing for about 5 minutes and stirring often.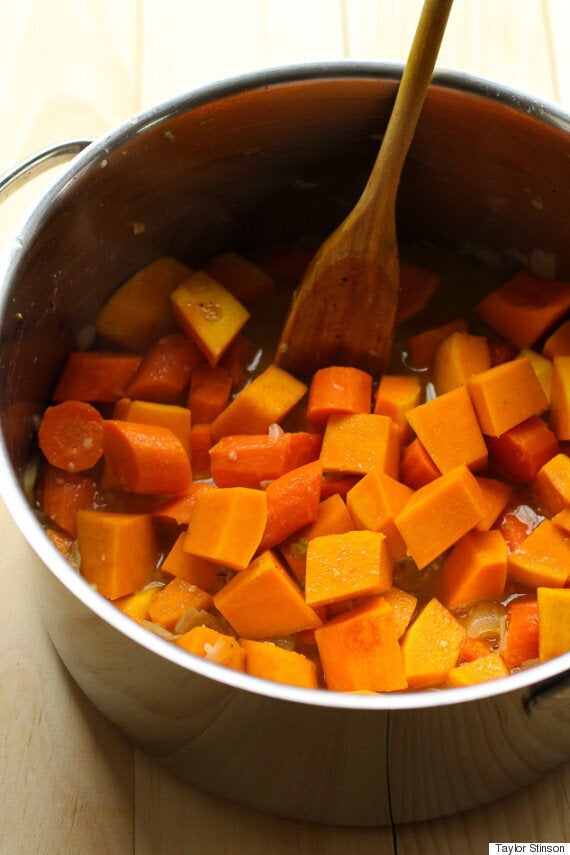 Add water and bouillon cube, then bring mixture to a boil. Lower heat and simmer for 15 minutes.
Once vegetables are tender, carefully pour contents into a blender and blend until smooth, or mash vegetables using a potato masher.
Garnish with your choice of toppings, and serve.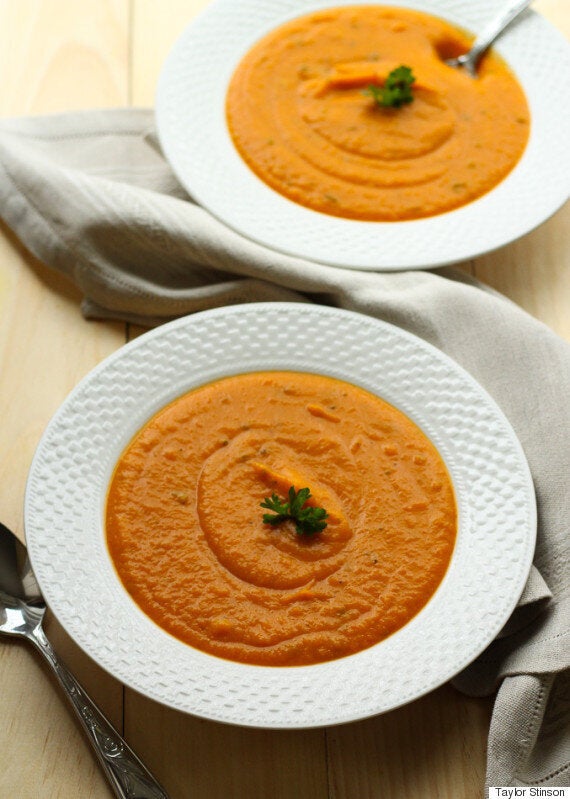 Cranberry, Butternut And Brussels Sprout Brie Skillet Nachos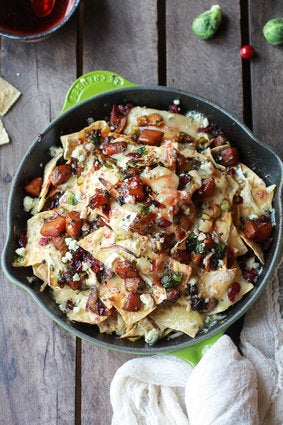 Roasted Squash, Quinoa And Arugula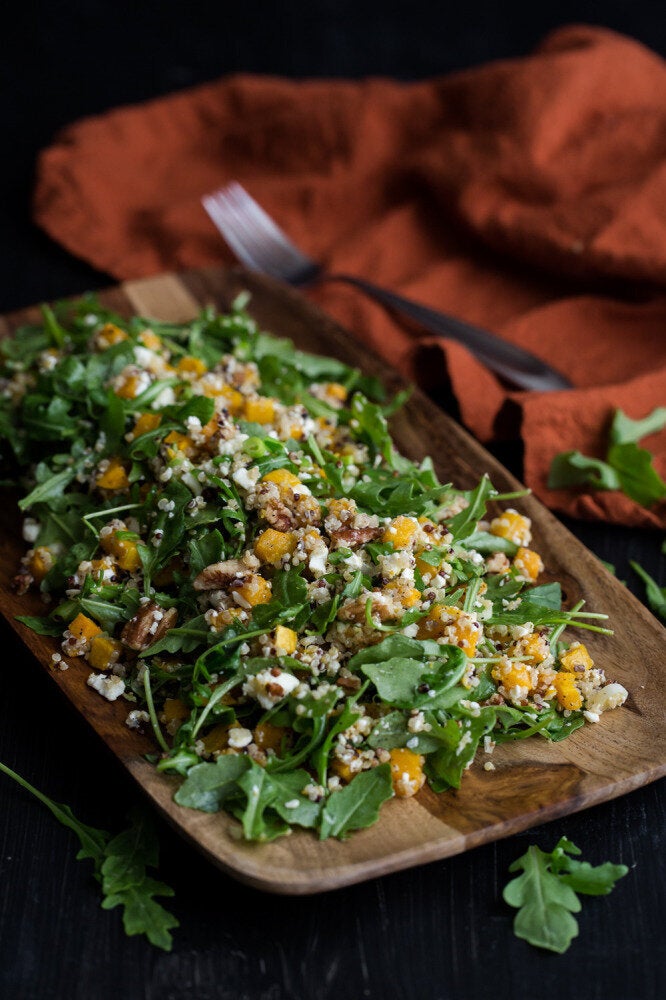 Irish Red Ale Butternut Squash Soup With Goat Cheese And Pomegranate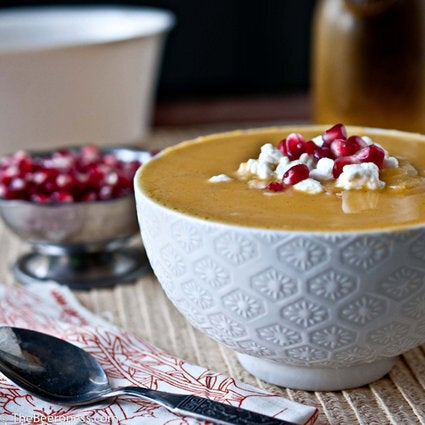 Butternut Squash Parmesan Gratin With Sage Breadcrumbs
Simple Caramelized Butternut Squash And Kale Florentine Lasagna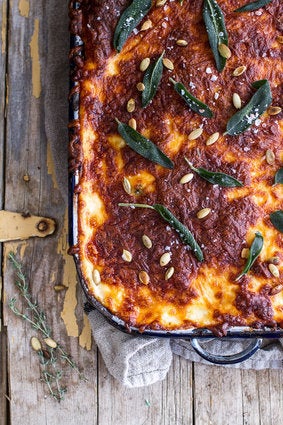 Curried Butternut Squash, Brocoli, Cheddar And Goat Cheese Soup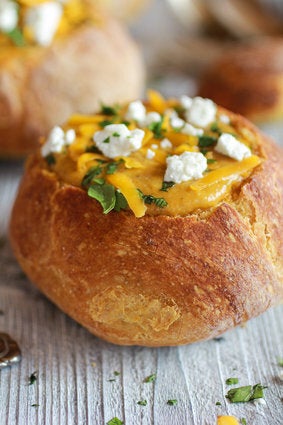 Butternut Squash Black Bean Tostadas
Butternut Squash Skillet Lasagna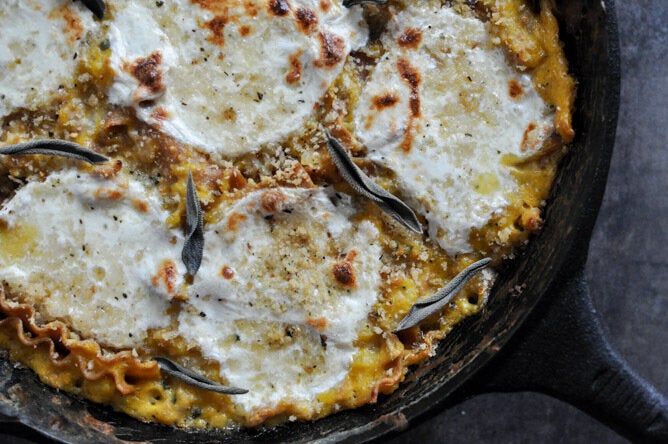 Roasted Butternut Tikka Masala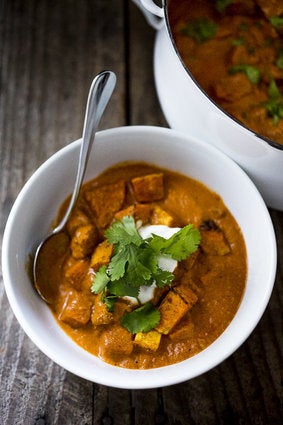 Roasted Butternut Squash Pizza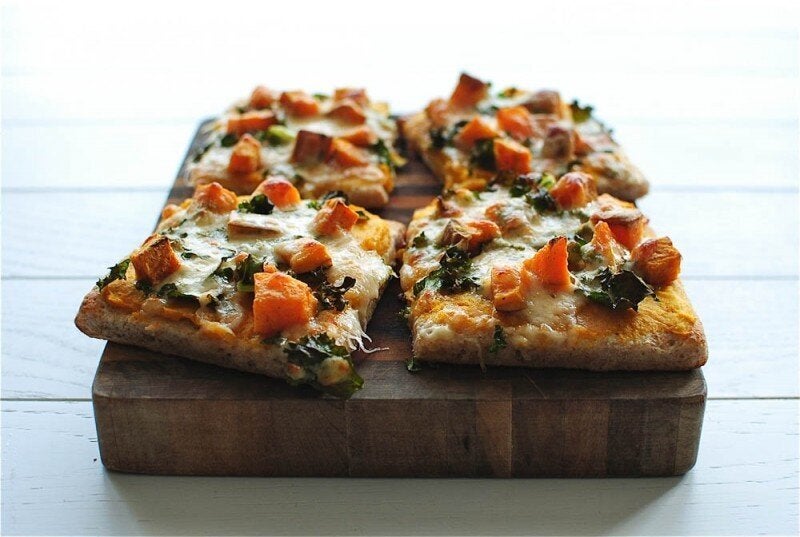 Roasted Butternut Squash & Balsamic Sauce for Pasta (& More)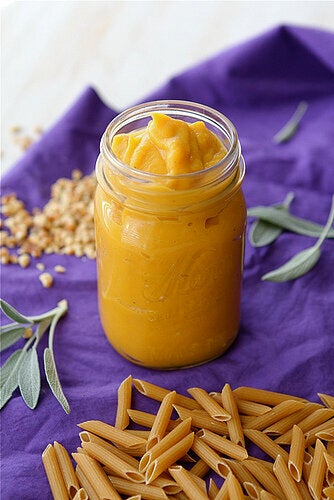 Butternut Squash Stuffed Mushrooms With Goat Cheese And Balsamic Glaze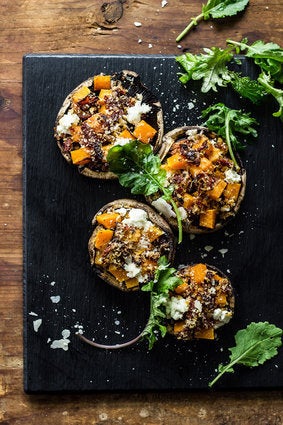 Roasted Butternut Squash, Radicchio, And Onion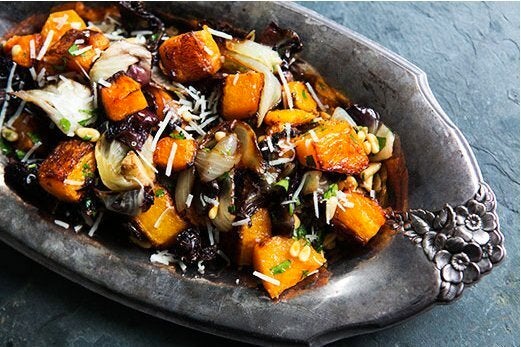 Spiced Butternut Squash Cupcakes With Maple Cream Cheese Frosting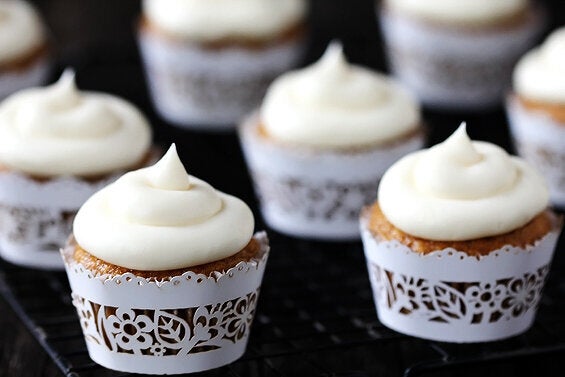 Butternut Squash, Brussels Sprout, And Bread Stuffing With Apples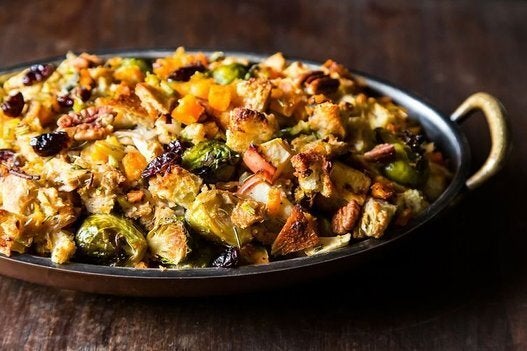 Butternut Squash Enchiladas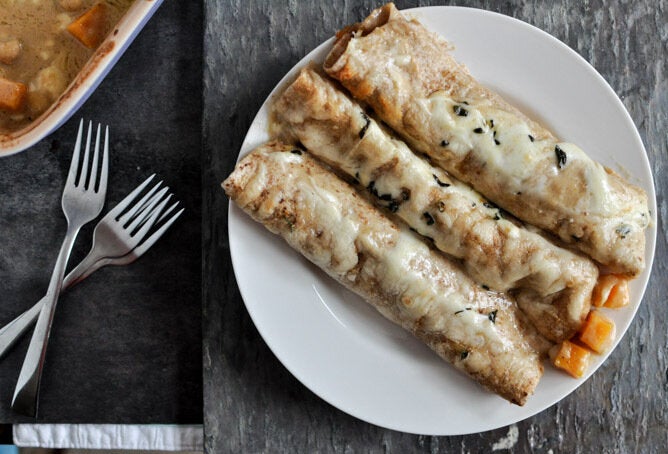 ABC Kitchen's Butternut Squash On Toast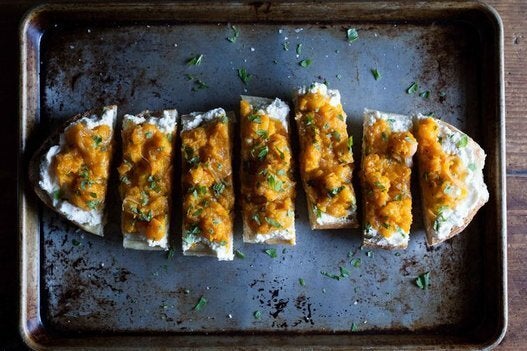 Caramelized Butternut Squash Wedges With A Sage Hazelnut Pesto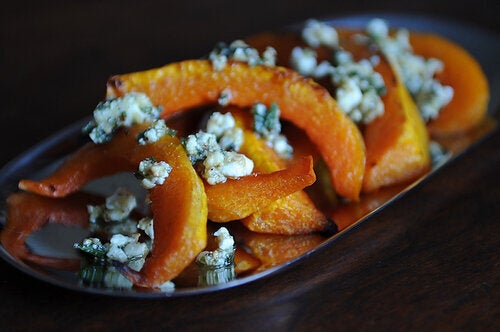 Northern Spy's Kale Salad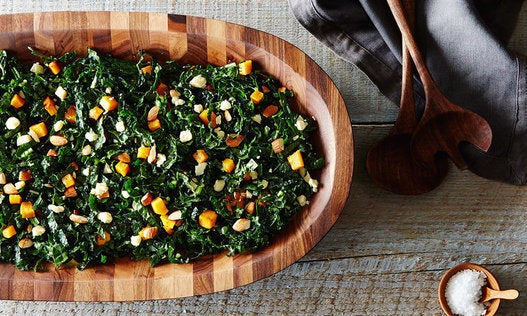 Quinoa Salad with Butternut Squash, Dried Cranberries And Pepitas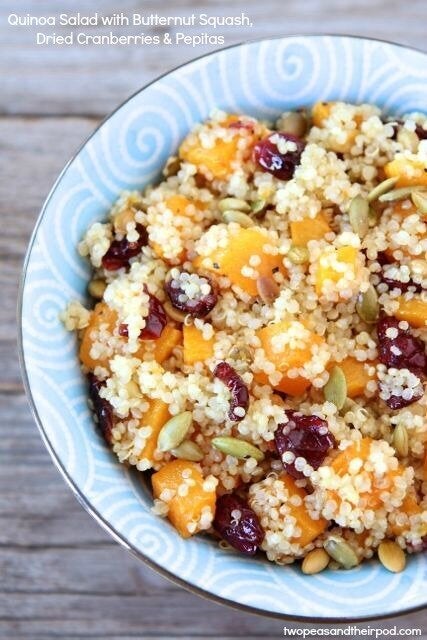 Cappellacci di Zucca (Butternut Squash Cappellacci)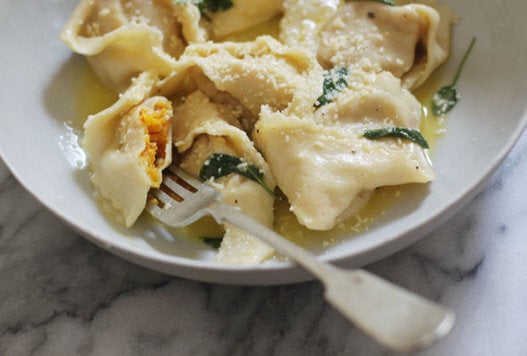 Baked Tortellini with Turkey, Butternut Squash And Chard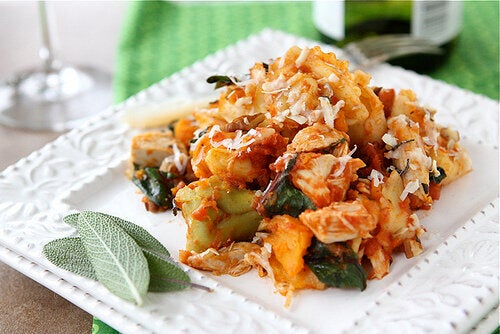 Twice Baked Butternut Squash With Quinoa And Gorgonzola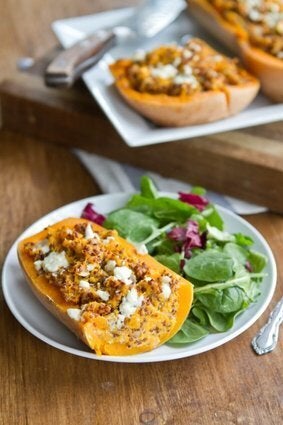 Pasta With Butternut Parmesan Sauce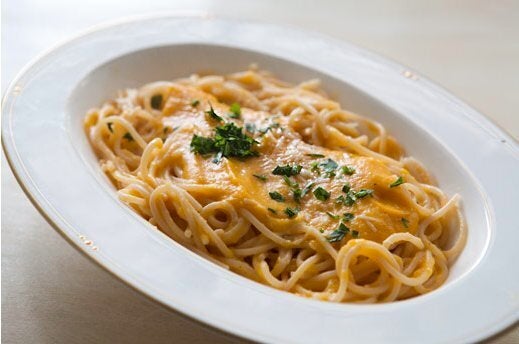 Golden Beet And Pomegranate Salad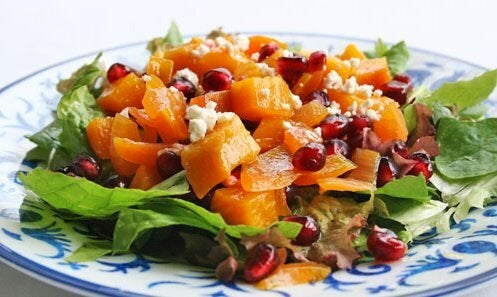 Winter Salad Of Roasted Golden Beets And Butternut Squash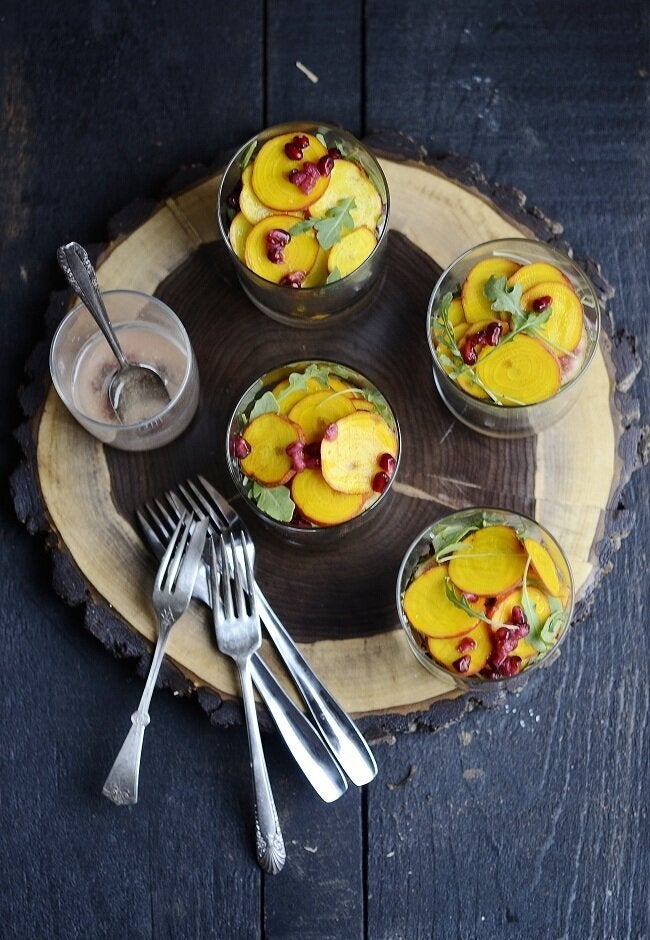 Butternut Squash, Bacon And Blue Cheese Macaroni And Cheese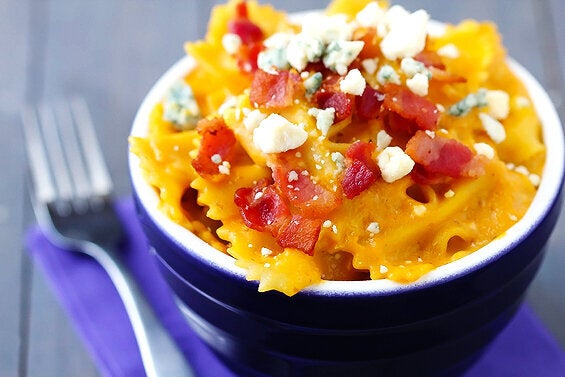 Artusi's Butternut Squash Pie (Torta di Zucca Gialla)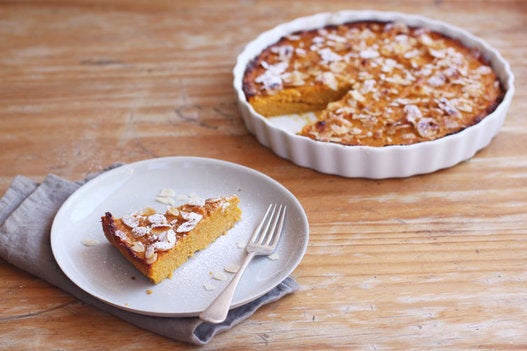 Butternut Squash Risotto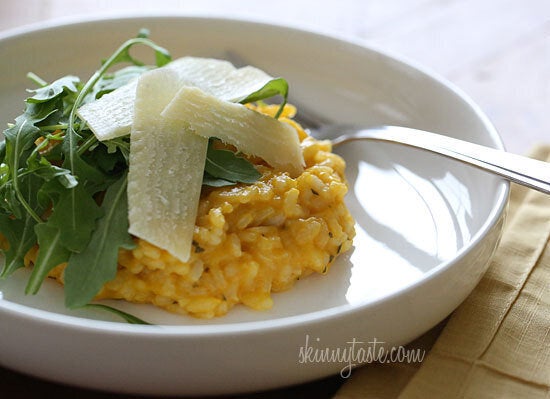 Easy Butternut Squash Shells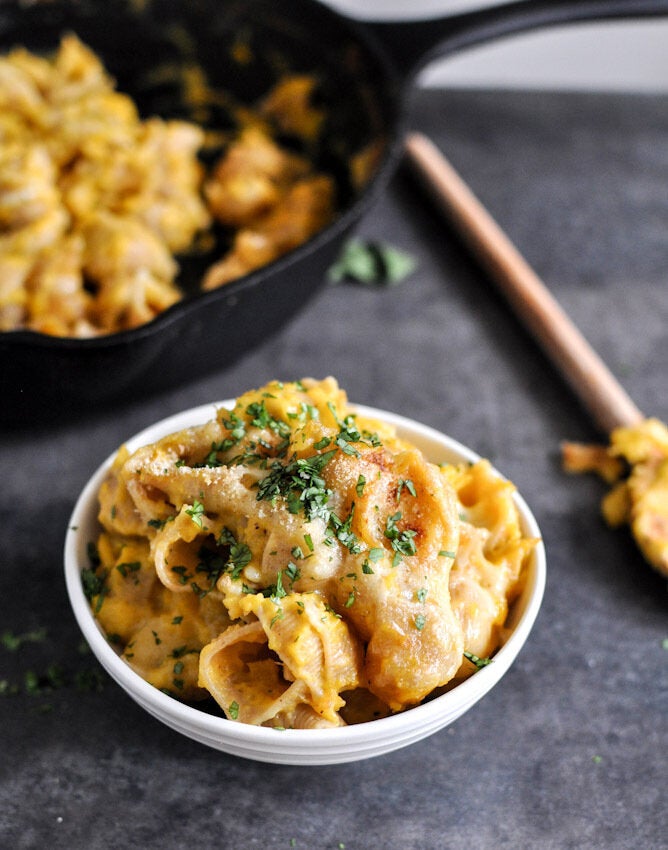 Butternut Squash Butter Lettuce Salad With Spicy Avocado Dressing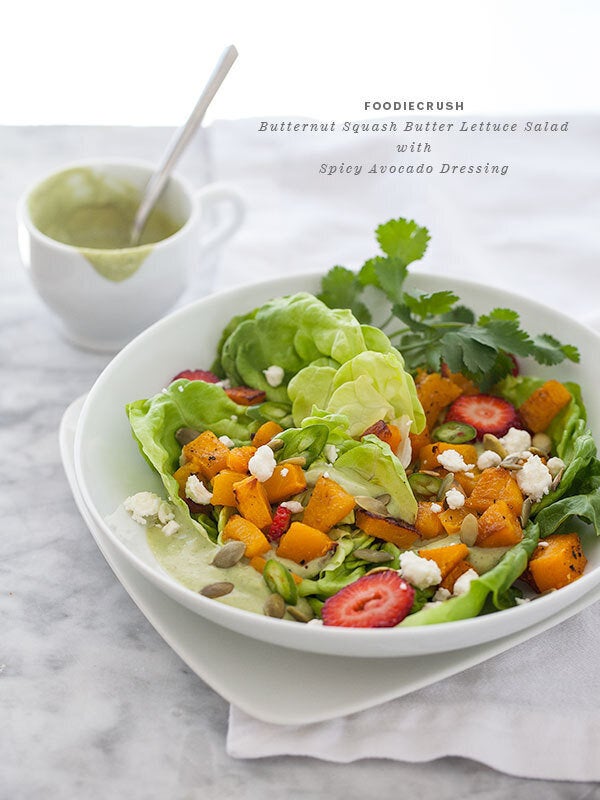 Roasted Butternut Squash Soup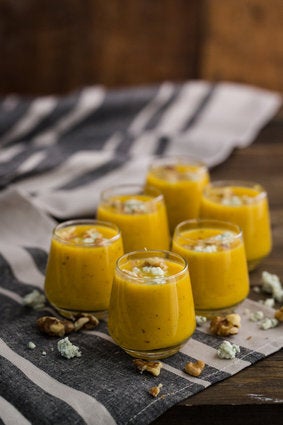 Slow Cooker Butternut Squash Pulled Pork Tacos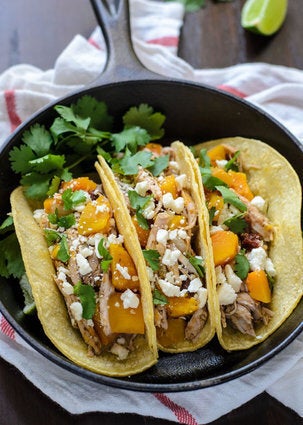 Butternut Squash And Roasted Garlic Galette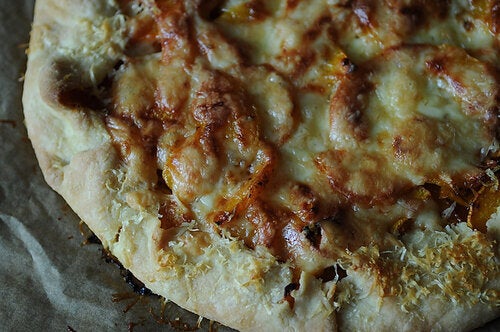 Mousaka With Butternut Squash And Sweet Potatoes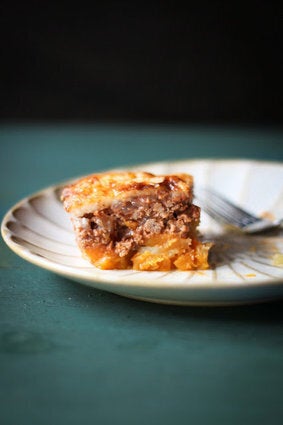 Red Quinoa With Butternut Squash, Cranberries And Pecans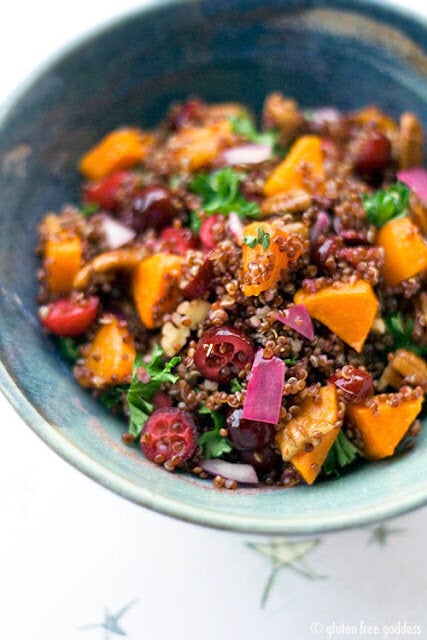 Gluten-Free Butternut Pecan Scones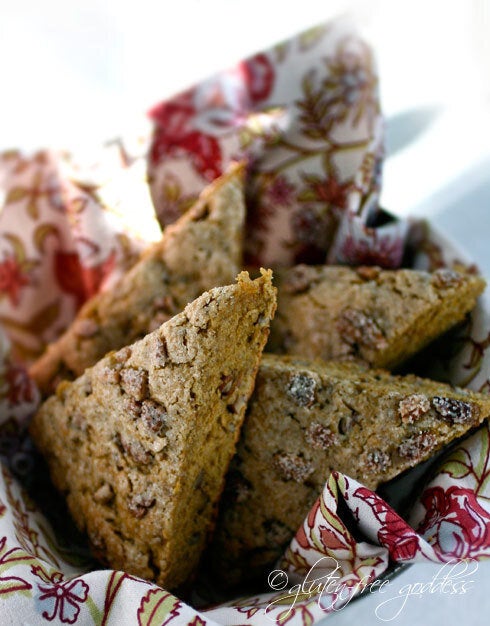 Polenta Crostini With Butternut Squash, Ricotta And Sage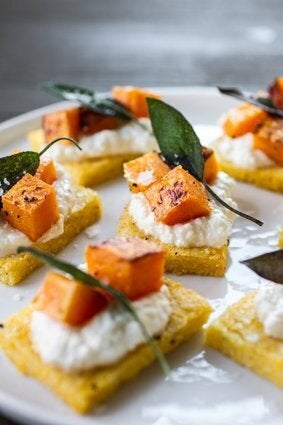 Caramelized Butternut Squash Wedges With A Sage Hazelnut Pesto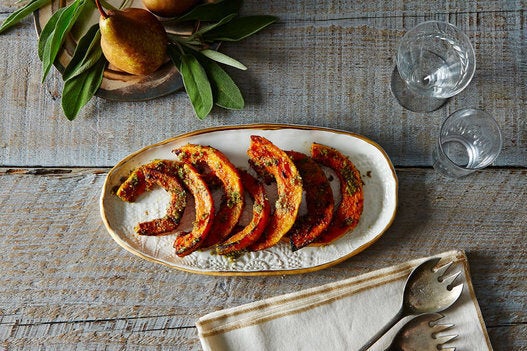 Orecchiette with Roasted Butternut Squash, Kale, And Caramelized Red Onion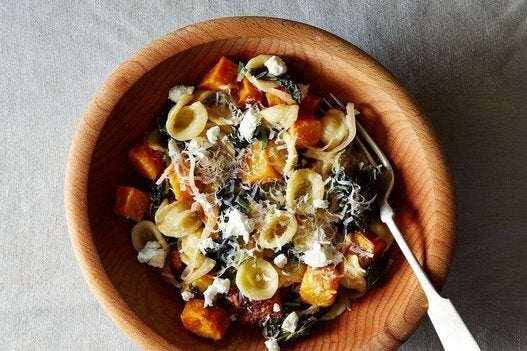 Butternut Squash And Cider Soup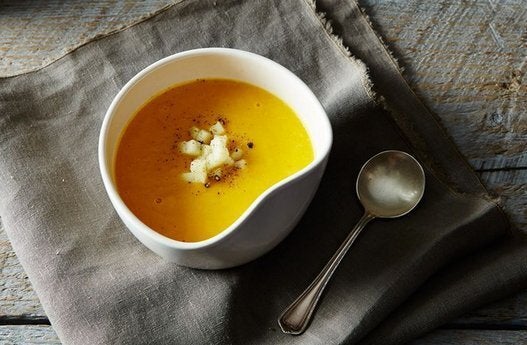 Butternut Sage Scones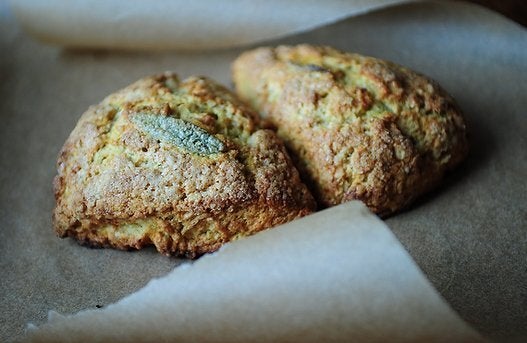 Roasted Butternut Squash Coconut Curry Puree/Soup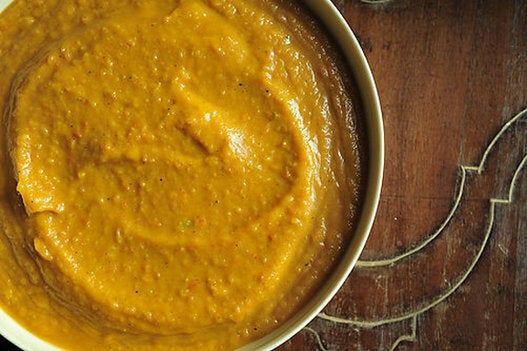 Red Quinoa Salad With Spicy Lime Vinaigrette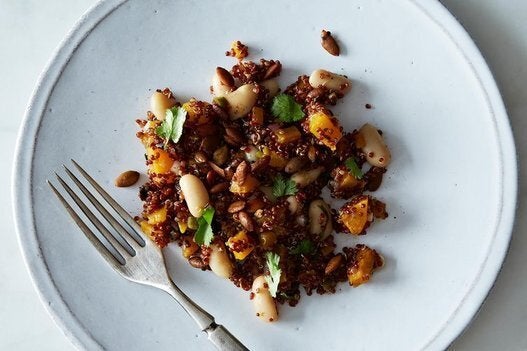 Roasted Butternut Squash With Brown Sugar Bacon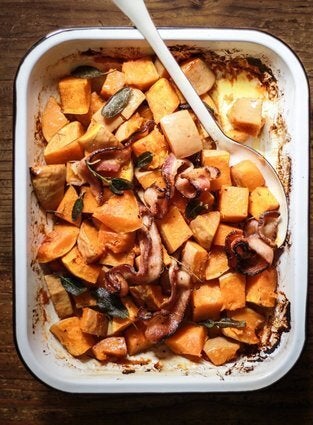 Black Bean Butternut Sliders With Chipotle Ketchup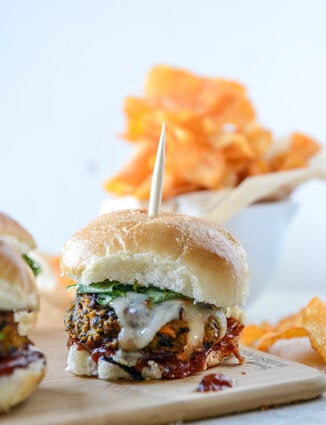 Parmesan Sage Crusted Butternut Squash Galette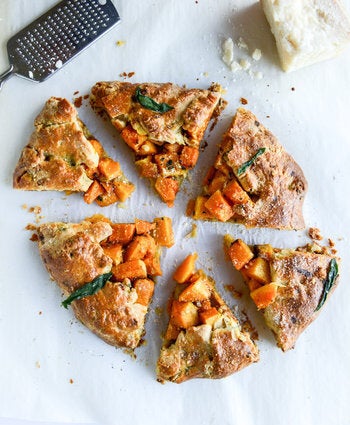 Butternut Squash Carbonara With Fried Sage Leaves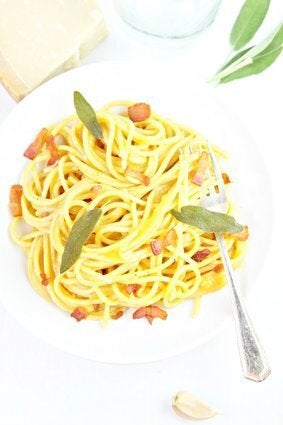 Kale And Ricotta Stuffed Shells With Butternut Squash Sauce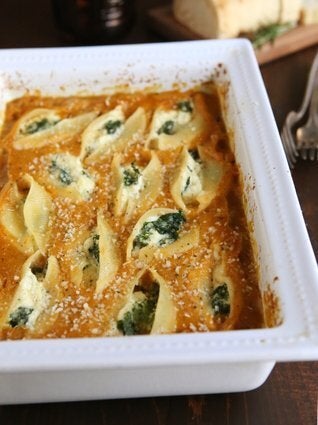 Butternut Squash And Rosemary Biscuits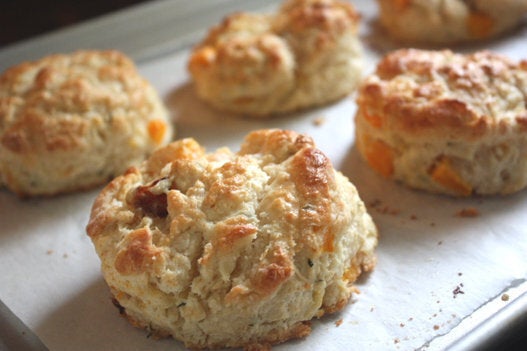 Mashed Butternut Squash With Sage And Garlic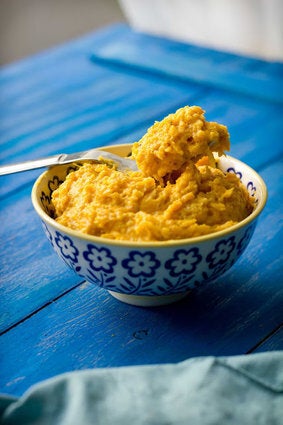 Spicy Goat Cheese And Butternut Squash Triangles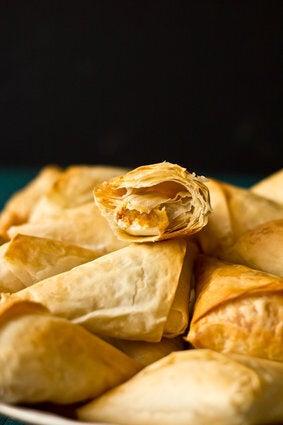 Roasted Butternut Squash And Udon Noodles With Cilantor-Tahini Sauce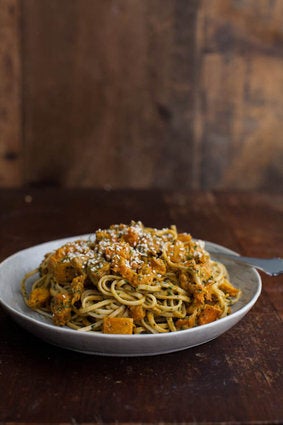 Maple Roasted Butternut Squash Freekeh Salad With Kale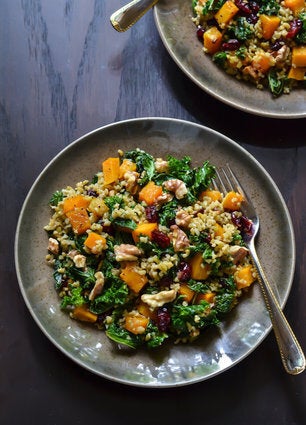 Butternut Squash And Black Bean Chili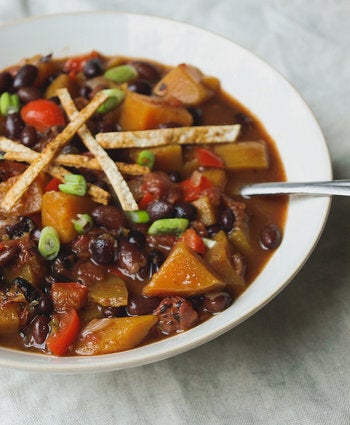 Roasted Butternut With Black Garlic and Miso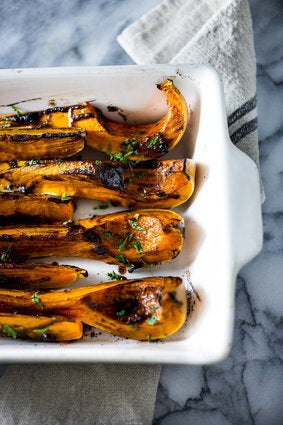 Popular in the Community