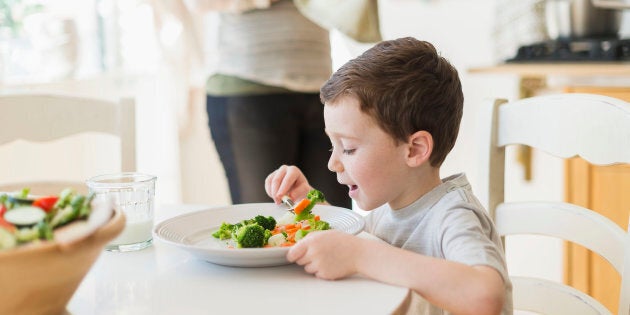 So, you have a kid, and that kid needs to eat.
Perhaps you also enjoying eating.
You might have dreams of the freshest, heartiest, Pinterest-worthy dinners, but the reality of cooking after a day of work (whether that work is managing a career or it's the work of a stay-at-home parent) might look a little more processed.
Yep, that all sounds exhausting.
But it's a new year, which means it's time to set some healthier habits, and if cooking for your family (and yourself! Parents need to eat, too) is on your resolution list, we can help with these six tips.
1. Lower your expectations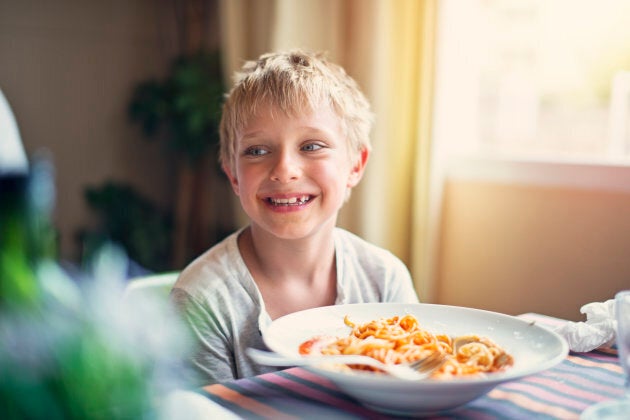 A lot of it comes down to managing expectations, Kate Comeau, dietitian and spokesperson for Dietitians of Canada, told HuffPost Canada. Accept that the meal might be messy and imperfect, Comeau said.
A meal doesn't have to be "perfection" to count as home-cooked, which is something a lot of parents get tripped up on when planning what to make, she added.
"Some crumbled tofu or ground beef sautéed with a bag of grated cabbage and carrots (coleslaw mix) and a splash of soy sauce counts (and is fun — exploded egg-rolls!) ... This, plus a glass of milk is a fully balanced weeknight meal," Comeau said.
"The goal shouldn't be an Instagram-worthy meal. Have fun and keep it positive."
2. Get the kids involved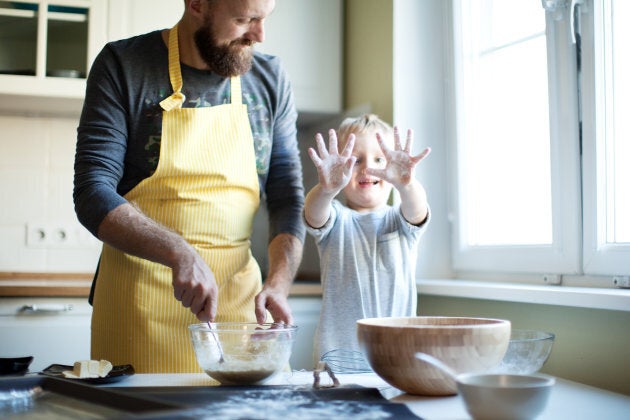 It will require some patience, but kids who are involved in cooking and meal planning are more likely to eat what's served, Comeau said. And research shows that kids who learn to cook become adults who cook, she added.
Younger kids can tear lettuce, wash vegetables, run the salad spinner, and shake up salad dressing, Comeau said. Kids age five and up can use a paring knife with supervision, fry an egg, learn to use tools like the garlic press and set the table.
"Older children can continue to build their skills with supervision, taking on more of the meal prep and planning, from roasted vegetables to putting together kabobs for the barbecue. Teenagers can start to take over meal prep with less supervision," Comeau said.
"Learn a recipe together and add it to your regular rotation. Fajitas, Greek pitas and home-made pizza are classics. "
3. Eat together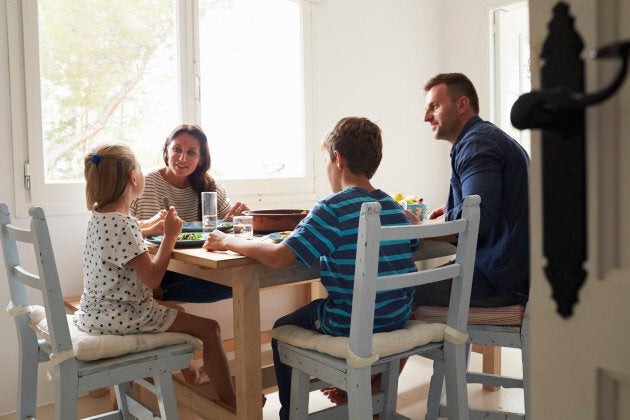 Whatever you eat, eat it together as a family, Comeau said.
Even if it's scrambled eggs.
"Sitting around the table, without your devices, and eating together is important for your child's development," Comeau said.
4. Make a schedule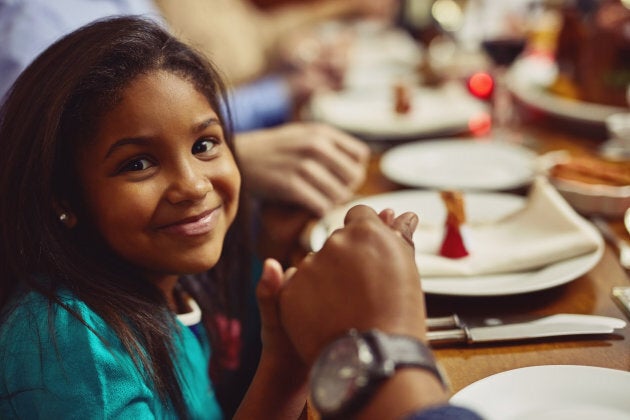 There's a reason school cafeterias and daycares rotate a schedule of meals every few weeks — because it works.
"Sit with your kids and think about their favourite suppers. Jot down a plan for the week, factoring in using up leftovers (e.g. roast a chicken on Sunday, use leftover chicken on Monday in quesadillas). Try out your plan, and if it works, repeat the week in a few week's time. It'll feel fresh, but you'll be able to run through it more easily," Comeau said.
5. Beware of online recipes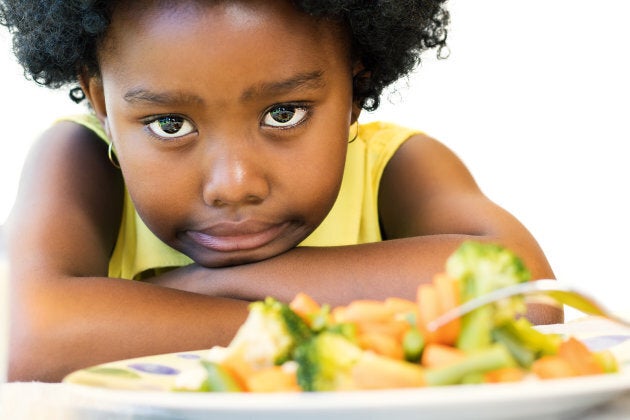 A lot of the recipes on blogs and Pinterest are written by people without any formal training, Comeau said.
This can result in recipes that are difficult to follow and meals that taste 'meh.'
6. Meal prep, batch cook, or plan for leftovers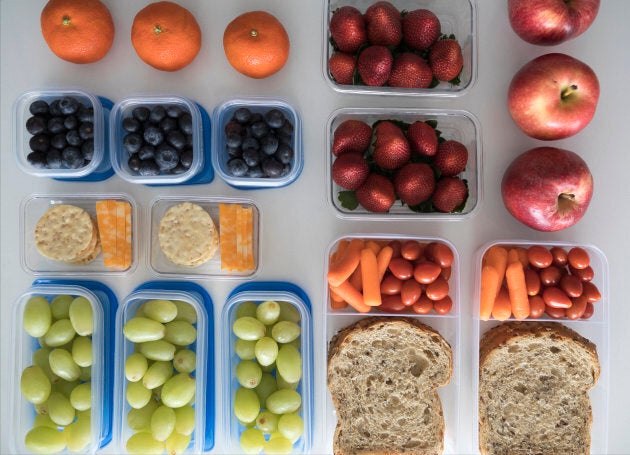 While some of us may loathe the idea of batch cooking several meals in advance (how many stews can you really eat, though??), it can be a definite time saver when Tuesday rolls around and all you have to do is thaw something.
But if it's not your thing, ask yourself why, Comeau said.
"Some folks really dislike leftovers because they prefer crisp food, like salads versus a stew. If this is the case, prepping vegetables in advance or buying pre-chopped vegetables can be a major time saver. Assembling a quick meal-salad or stir-fry and rice takes minutes if your vegetables are ready."
And if you hate the idea of spending your weekends cooking when you could be playing with your kids, Comeau suggests cooking meals with leftovers, instead.
"When you make your dinner each night, prepare a double serving with the leftovers either going into the freezer or serving as supper the next night," Comeau said.