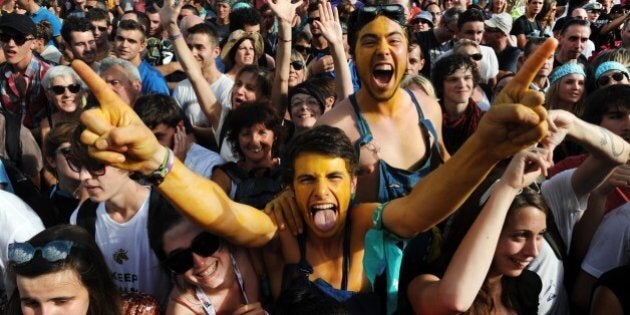 Attending a live concert has always been a very special thing. Fans come out in hundreds or thousands to watch their favourite artists perform and share the special bond that is the love of live music with everyone in the room.
Usually for bands and artists, a touring live show is pretty much the same every night and fans from different cities each get to enjoy a similar special experience. But sometimes something uniquely awesome happens at a show that just can't be replicated and the fans in attendance get to witness something pretty damn cool.
Whether it's seeing a classic band unexpectedly perform together for the first time in decades, a deceased rapper coming back to life in hologram form, a duet that you never thought would or even something as new as a rapper rhyming in a port-a-potty mid-show or a drummer's incredible frisbee catch mid-song, cool moments happen at concerts that make live music experiences even more memorable.
And thanks to smart phones and YoutTube, we all get to be a part of them.
Here's a look at 17 of the coolest concert moments of all time (and, to be fair, 17 of the most embarrassing concert fails, too).