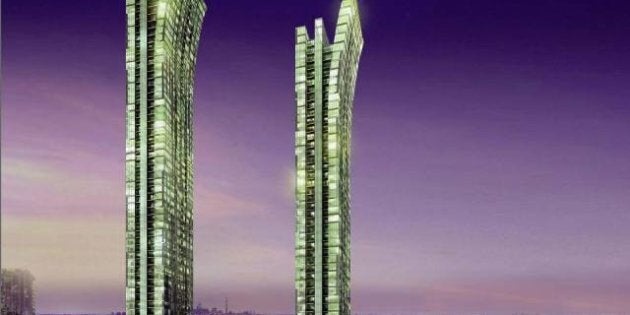 Toronto's long heated condo market is slowing down, so much so that a well-known housing market analyst recently described it as "a fly in search of a windshield."
Those two trends, taken together, spell bad news for Toronto's housing market. But the condo boom is having another effect on Toronto: It`s making the city a magnet for creative new architectural styles.
Over the next few years, some seriously attention-grabbing buildings — some of them designed by world-famous architects — are going to be added to the city's skyline; some interesting new buildings are already up.
Here is a rundown of the coolest, craziest and most unique new condo buildings in the Greater Toronto Area.
(Text version follows below slideshow.)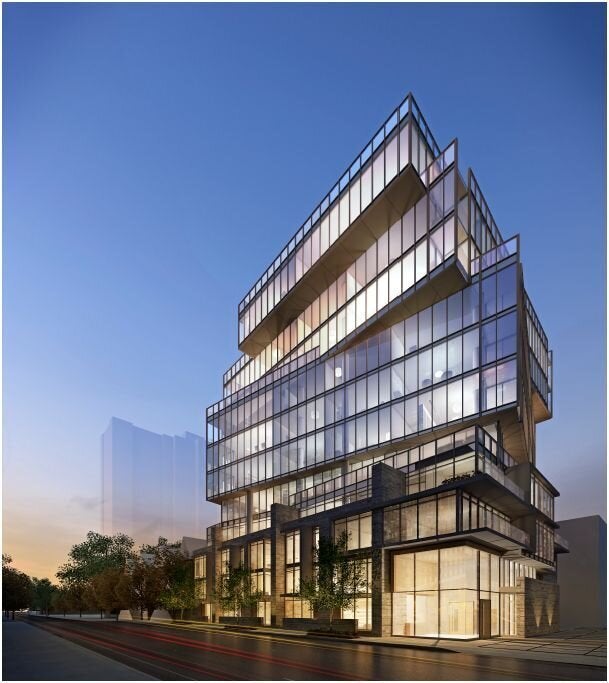 Toronto's Coolest New Condos
This 11-story building near Toronto's Queen West, developed by BSäR Group Of Companies and Prince Bay Developments, is meant to reflect the "building-block" feel of other buildings in the neighbourhood, such as the Art Gallery of Ontario and the Ontario College of Art and Design. Expected completion date: January 2013.
Completed in 2010, this building on Toronto's western lakeshore gives the city a new Gothic touch. Developed by Plazacorp and designed by Quadrangle Architects, the 36- and 28-story condo towers are quickly becoming a city landmark.
Hive Lofts on the Queensway
Designed by Teeple Architects and developed by Symmetry Developments, this six-story low-rise will change the feel of Toronto's Queensway neighbourhood. Construction expected to be completed by May, 2013.
OK so this isn't exactly a condo tower -- it's a rental building being developed by the Toronto Community Housing Corporation. The 41-story apartment building is set to be completed in late 2012, and the building makes two important points: That rental aprtment buildings can have character; and that if designed properly, buildings can look cool in winter.
190OZ, to be located on Ossington Street in the city's west side, is another example of the "building block" style that is becoming popular in Toronto. Developed by Reserve Properties, the six-story building should be online in 2014.
This enormous, three-pronged condo tower isn't slated to open until mid-2013, but its shadow is already changing Toronto's landscape. Developed by Plazacorp and designed by Quadrangle Architects, the building features a 20,000-square-foot fitness club and no fewer than two bowling alleys.
This 15-story building from Plazacorp and architects Tact Design brings European modernism to Toronto's Liberty Village neighbourhood. The big empty spaces in the building (note the gap on the right side of the main facade) create a "shine-through" effect that gives the building more than the usual amount of lighting. Completion slated for January, 2014.
Aspen Ridge Homes is planning this futuristic (some would even say Blade Runner-ish) building complex for Toronto's repidly gentrifying downtown east side. Once completed, the complex will feature two towers -- one 41 stories, the other 31 stories. Another project from Quadrangle Architects, this one is slated for completion in January, 2015.
Fashion House incorporates a heritage building on Toronto's King Street West into a modern condo and retail complex. Designed by Core Architects and developed by Freed Developments, the building is one of Toronto's most unique restorations of a historical building.
Yes, people will be living in the curvy parts at the top, and what a downward view they'll have. This condo complex in north Toronto (401 and Yonge St.) will feature twin 42- and 43-story towers, and is slated for completion in August, 2013. It was developed by Metropia, Pure Plaza, and the architect is Roy Varacalli.
Designed by architectsAlliance for Great Gulf Homes, this building is recognizable to many Torontonians as an homage to the smoky black TD Bank tower on the city's skyline. Interesting as the building is, we're hoping the trend doesn't catch on, or the city will become a forest of black rectangles.
The Schoolhouse is an example of creative urban land use. Once known as Loretto College, the building has been transformed from a school into a five-story loft and condo complex in the heart of Toronto's Annex neighbourhood. Designed by 3rd Uncle for Empire Communities, the building opened in March, 2010.
Another building from Freed Developments and Core Architects, this low-rise near King and Bathurst has garnered a lot of attention for its irregular rectangular patterns. The 10-story condo building opened in 2010.
Architect Peter Clewes' project near St. Lawrence Market on the east side of downtown has gotten a lot of attention for blending a style that evokes the surrounding historic buildings, while throwing a modernist tower -- complete with crazy, wavy balconies -- into the city skyline. Developed by Context Developments, the building opened in 2012.
One of the coolest aspects of this very noticeable building is how not noticeable at all it is at ground level -- it appears to be just another small building on King Street West. Designed by architectsAlliance for Lamb Developments, the building is slated for completion in 2013.
Another example of creative land use, this time in Leslieville on the city's east side. Architects Chandler Graham and Montgomery Sisam redesigned this defunct factory into modern lofts for Beaverbrook Homes, adding a tower that rises from the centre of the old print shop. The condo complex opened in 2010.
This may well become the most iconic of Toronto's new generation of "building block" condos, rising above Richmond Street West, near similarly lego-shaped buildings like OCAD. Teeple Architects designed this for Monarch and the Goldman Group, and the building is slated to finish construction in January, 2015.
Four 14-story buildings, connected by skywalks, are at the heart of what may be the most bold and unique condo development in Canada -- Pier 27, which is currently under construction and is already changing the face of Toronto's grimy eastern lakeshore. Designed by architectsAlliance for Cityzen and Fernnbrook Homes. Watch for this building to win awards.
Designed by world-renowned architect Daniel Liebeskind, this 58-story condo tower will rise above the Sony Centre for the Performing Arts on Front Street. Being so close to the business district, the building's unique shape (it grows wider at the top, leaning out onto the street) will alter the city skyline permanently. The original design for the building called for a large open hole at the base of the "L" shape, but more recent illustrations suggest that part of the plan has been scaled back.
The Absolute Towers at Mississauga's Square One (also known as the "Marilyn Monroe" towers) are arguably the most celebrated new buildings in the Toronto area, having won an award for "Best Tall Building in the Americas" for 2012. Designed by MAD Architects for Cityzen and Fernbrook Homes, the twin buildings were completed in late 2011. So it appears that Mississauga's long struggle to climb out of Toronto's shadow may have borne some fruit at last.