A new tax credit for infertility treatments, included in the 2017 budget, could provide a tax break for Canadians who have accessed fertility treatment or make it more affordable for those who plan to. But as hefty as the costs can be, there is a lot more to contend with in addressing infertility than just dollars and cents.
And an increasing number of Canadians are finding that out firsthand. A 2012 study found that infertility is rising in Canada, possibly because people are waiting longer to have children. Sixteen per cent of heterosexual couples with a female partner aged 18-44 experienced infertility, the researchers found, with the numbers higher in older people. And the number of people using medical assistance to conceive is also increasing.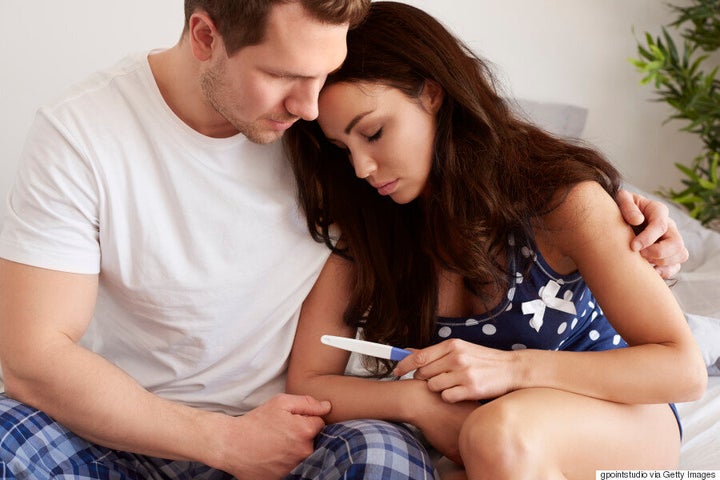 This means that more people are experiencing the emotional and physical rollercoaster of trying to conceive with medical assistance, but it can still feel very lonely for those in the middle of the process. Here are nine tips from experts — and those who have been there — on dealing with the medical and emotional aspects that come with infertility.
Get ready to get personal: Part of the difficulty of seeking treatment for infertility is the very personal nature of the treatments and the discussions around them: lots of talk about parts of our bodies we usually keep hidden with underwear and clothing, and discussion about your sex life. Accepting this before it begins might make you at least a little bit more comfortable later on. "Get comfortable discussing your body, health, health history, and menstrual cycle," Toronto-based doula Meaghan Grant tells HuffPost Canada Living. "Infertility treatments are not for the bashful."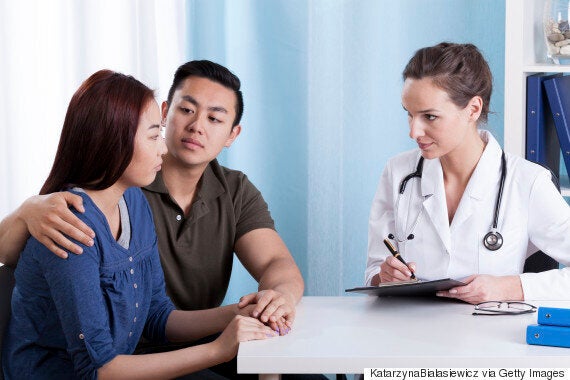 Seek a proper diagnosis: There can be many reasons why a person or couple might have trouble conceiving. A fertility specialist can help you get a diagnosis, and sometimes the problem is quite treatable. It's tempting to want to jump right to the big-guns treatments to get things going, but the time taken to get a proper diagnosis now can save you a lot of time and heartbreak (and money) later. "It's important to have proper diagnosis of the cause of infertility as this can help reproductive endocrinologists formulate the proper course of treatment," reproductive endocrinologist Dr. Jane Frederick tells HuffPost Canada Living. "Hormone testing, scans and semen analysis are essential in the diagnosis."
Do your own research: Listen to medical professionals, but that doesn't mean you can't do your own research and take the path that works best for you. New York-based dietitian Stephanie Dunne was advised to go right to IVF because she was 40 but she wanted to rely on nutrition and alternative treatments first. "I did a ton of research to see what the science says about fertility and how we can improve it, no matter our age," Dunne tells HuffPost Canada Living. "Based on that research and looking into alternative treatments, I proceeded to do everything I could to make my body an ideal place for creating and hosting a new life." She's now nine weeks into a pregnancy that is progressing well so far.
Don't engage the nosy: You are not obligated to give anybody details about any of this process. Your medical information is your own, and you can be as open or private about it as you wish to be. By a similar token, don't feel like you have to entertain "helpful" tips from people who are not medical professionals you have chosen to work with. "Know that you are going to get a lot of unsolicited advice and have a neutral response ready," Grant says. "'Thanks for that suggestion. Our doctors have a plan and we are going to stick to that. If anything changes, we'll be in touch!'" Repeat as necessary.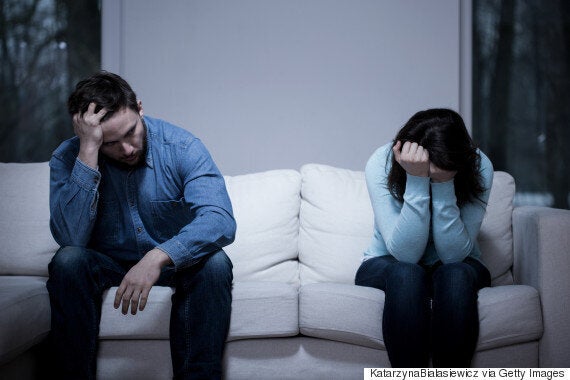 Feel your feelings: Like other medical treatments, infertility can be difficult, sad, frustrating, rage-inducing and exhausting. That can all be amplified because these treatments all revolve around your desire to have a child. Be kind to yourself about all of it. "It is OK to cry, mourn, be angry, and frustrated," says Grant. "Don't try to bottle those feelings up." Consider talking with a friend who has been through it, joining a support group, or seeing a counsellor familiar with infertility issues if you need outside support.
Stay engaged in your relationship: Infertility can be hard on people individually, but also on a couple. It can be very stressful for a couple and it's important not to blame yourself or the other for the struggle, Arizona-based psychologist Dr. Deborah Dyer tells HuffPost Canada Living. "Pay attention to aspects in your relationship other than pregnancy," Dyer says. "Communicate openly with each other — you're on the same team. Have fun together. Have sex just for fun, not on a schedule."
Focus on something else sometimes: Like many other medical conditions, infertility can easily overtake your life — and relationship — if you let it. Make a concerted effort to keep space in your life for things and people you enjoy that have nothing to do with your efforts to have a baby. "Fertility struggles and treatment can be a very stressful and emotional experience for individuals and couples," Frederick says. "It's important to minimize stress with activities to focus on rather than the treatment or struggle at hand, such as exercise, interaction with family and friends, or hobbies."
Don't go through it alone: Even if you aren't close with someone who has been through exactly what you are experiencing now, it is valuable to lean on others for support — whatever that looks like for you. You may sometimes need someone to cry on or vent to, or perhaps to go out and have fun with without mentioning IUI or sperm counts even once. "Build a village around yourself, people that you are comfortable being supported by through anything," Grant says.
Be patient: Accepting that the process is a marathon and not a sprint, and that there are no quick fixes out there, was helpful, says Dyer. "I learned to have patience with the process and pay attention to controlling what I could, like my physical/mental health and exercise," she says. "And I finally figured out that all pregnant women in the world weren't taunting me and that I needed to stop being resentful."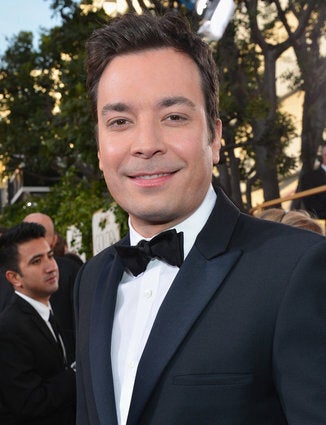 Celebs Who Have Struggled With Infertility