TMZ has cracked this Justin Bieber egg controversy wide open yet again.
After first reporting Bieber had allegedly egged his neighbour's house last Friday, and producing video of the, ahem, shellacking, the website is now reporting as of 8:30am PST, Justin was detained in his garage while police with a "felony search warrant" looked for evidence in his home, including further video.
And not one or two cops, either.
*UPDATE: Police have arrested Bieber's friend Lil Za for cocaine possession during the raid. Bieber has not been connected to the cocaine, but he has been neither charged nor exonerated in the egg incident that promoted the search warrant.
TMZ reports that 11 L.A. country sheriff's patrol cars "descended" on Bieber's house, and brought a battering ram for good measure. The site also claims "if in the course of the search cops find something illegal -- like drugs -- it's fair game."
This is, of course, not the first time that Bieber has run afoul of his neighbours.
Last March, the sheriff''s department investigated claims Bieber had attacked and threatened a neighbour (no word on whether this is the same person as the current incident).
Last fall, prosecutors declined to charge him, labeling the pop star's action "immature" but not criminal. They also declined to charge him with driving his Ferrari recklessly in his gated community as they couldn't prove he was behind the wheel.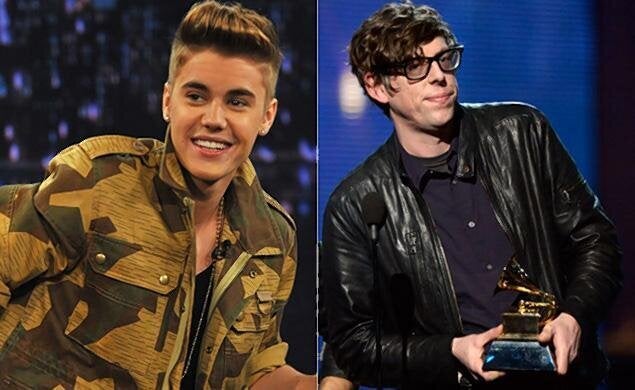 Bieber's Best (Read: Worst) Moments of 2013