Canadian TV viewers have been ditching their cable and satellite TV subscriptions at a pace that's nearly seven times faster than last year, a new analysis shows.
The pace is accelerating. The last time Boon Dog checked in with this data — in August — it reported a rate six times faster than last year.
But the consulting firm noted that TV providers still have 11.5 million subscribers, and the number lost this year represents only about 1 per cent of the total.
Some providers seem to be losing more. Rogers Communications reportedly lost 6.1 per cent of its TV viewers over the past year. Bell has been losing satellite customers, but has been gaining IPTV (Bell Fibe) customers, enough to be named recently Canada's largest TV provider, taking the crown from Shaw.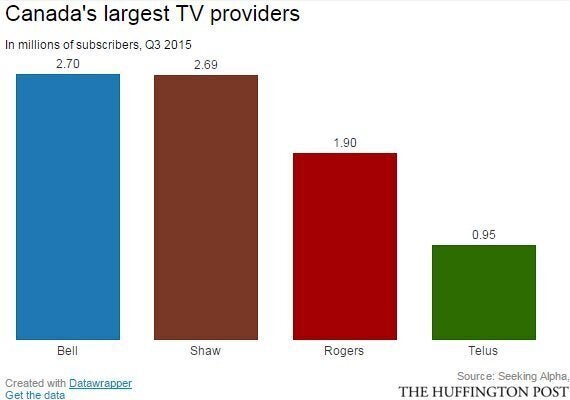 Within the industry, attention is shifting from cord-cutters to what may be a larger problem for broadcasters' bottom lines: "Cord-nevers," young people who simply don't subscribe to traditional TV services when they strike out on their own.
A U.S. study from Forrester Research, released last month, found cord-nevers are a much larger segment of the population than cord-cutters. Of the 24 per cent of Americans who don't subscribe to cable, 6 per cent are cord-cutters and 18 per cent are cord-nevers, the study found.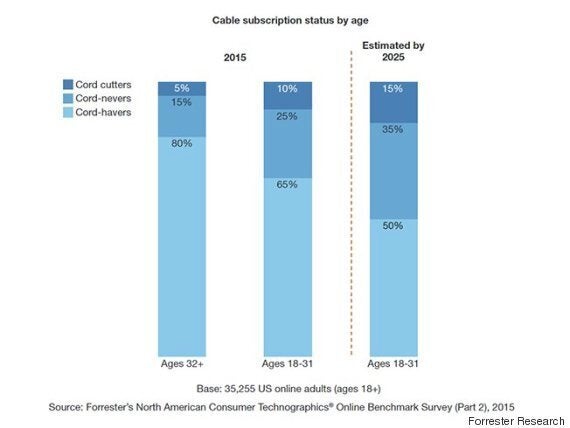 By 2025, only half of consumers aged 18 to 31 will have a cable or satellite subscription, Forrester predicted.
TV providers "must experiment on cord-nevers and cord cutters now to learn how to serve them later," the study said.