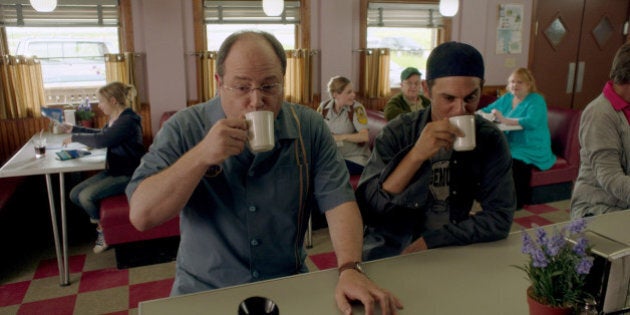 Despite the efforts of many, few Canadian television shows ever have the chance to air on a national platform, let alone run for six seasons.
"Corner Gas" was the scripted comedic exception when it went off the air in April 2009. Now, with a movie version hitting theatres for a brief theatrical run on Dec. 3, it's doing what few North American shows have ever had the chance to do: inject new life into an otherwise finished franchise.
Let's be clear. If you weren't into the original Dog River crew, this movie isn't going to turn you an overnight fan. But for those who invested in the film's impressive Kickstarter campaign, or fondly remember an observational comedy about Canadian life in a small town, the 87-minute offering will reach (and potentially surpass) your expectations.
From the opening sequence, we're reminded that not much has changed in Dog River since we left, with Hank (Fred Ewanuick), Brent (Brent Butt) and Wanda (Nancy Robertson) passing the time with random conversations.
But unlike the original series, this also serves as a love letter to fans thanks to hidden Easter eggs like an (almost) answer to the age-old Corner Gas question, who would win in a fight: a robot or a werewolf?
The characters themselves haven't gone through any major overhauls either.
Brent and Lacey (Gabrielle Miller) are still running their respective shops with no romantic developments of note other than their natural chemistry. Hank continues to plot hairball schemes as does Oscar (Eric Peterson). Emma (Janet Wright) is trying to nest in the crazed town as best she can, and Wanda outsmarts everyone at all opportunities.
The only ones who seem to have been up to much these past five years are Davis (Lorne Cardinal) and Karen (Tara Spencer-Nairn); the former has approached retirement while the latter is expecting a baby, in order to coincide with the actress's real life pregnancy.
In terms of story, the main plot is tight and well-constructed. The town has gone belly up thanks to a poor investment by the mayor, and when he flees it's up to the residents to band together in an effort to raise money and save it.
Of course some of the town's residents are more willing to help than others, which leads to moments of conflict and strife that help push through the smaller stories. Also helping pave the narrative is Don Lake as Jerome, an out-of-town investor who quickly becomes a common enemy that bands the town's characters together faster than a clan of approaching Wollerton residents.
For those aforementioned fans, this is an absolute must-see. Expect to have a nostalgic grin plastered on your face from the second the opening theme song plays. It will continue up to the very end of the closing credits, which are packed with fans' names, brave singers and little homages that can bring a tear to your eye when you consider how many lives were impacted from this little show.
By the time it's all done, fans should be left satisfied thanks to a complete story that honoured the original series at every turn, but also a little sad knowing that this time, we're probably saying farewell to Dog River for good.
"Corner Gas: The Movie" hits select Cineplex theatres across Canada from Dec. 3-7. It will also be broadcast on Wednesday, Dec. 17 at 8 p.m. ET/PT on CTV, CTV Two, and CTV GO.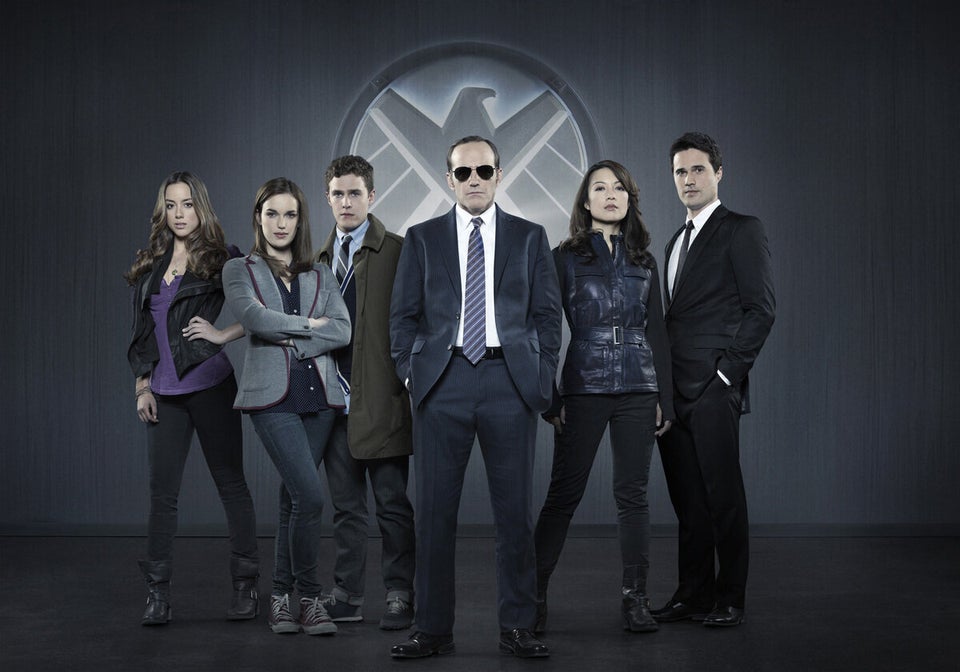 CTV 2014-15 Fall/Winter Lineup