This year, we have already seen one shameful display of greed after another from business people across Canada, including Ontario donut shop owners.
January 1 was supposed to be the day minimum wage workers in Ontario got a much-deserved raise, from $11.60 an hour to $14 an hour, on the way to $15 an hour next year.
Any worker making minimum wage has a pretty good idea of what it takes to keep a roof over their head, put more and better food on the table, what is needed to provide their children with decent clothes and school supplies, or to pay for their own school needs without going into massive debt.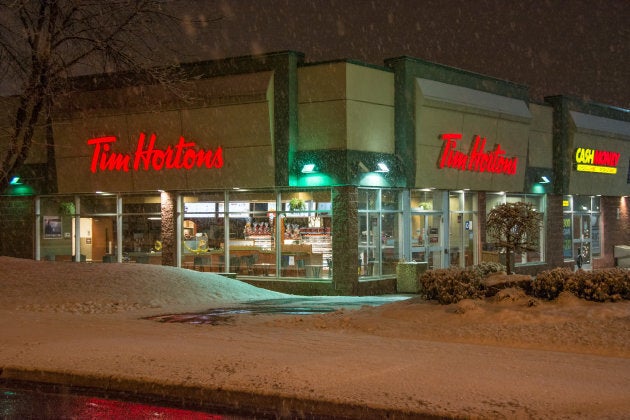 It's pretty simple, really. All that is needed is a bump in their hourly pay. That's why an increase in the hourly minimum wage, as we are seeing now in provinces across the country, is so important.
And yet, just as Ontario's higher minimum wage increase was going into effect last week, greedy employers were finding ways to claw the money back out of worker's pockets by cutting health benefits, ending paid breaks and stealing tips.
The heirs of the Tim Hortons founding families were among those deservedly roasted on social media and in the news over cuts to benefits and breaks at their Cobourg restaurant.
All this was unfolding just as news emerged that by 11:57 a.m. on January 2, the first business day of the new year, the average chief executive officer in Canada had already made as much money as the average worker would all year.
We cannot build a stable economy on poverty-level wages and price-fixing.
This is more than a basic and obvious injustice. It is a disgusting display of the class disparity in our society, the great divide between the rich and poor, including the working poor.
All this came as the billionaire owners of Loblaw admitted to fixing the price of bread — a staple food for most families — for some 14 years, offering gift cards as compensation, but then placing restrictions on those eligible for the one-time $25 value cards.
The move follows complaints from Loblaw's Chief Executive Officer Galen Weston last summer about the cost of minimum wage increases. He also complained that new generic drug laws in Quebec would hurt revenues. Loblaw recently purchased Shoppers Drug Mart.
A living wage, affordable medication and reasonably priced bread. These would seem to be problems for our corporate leaders.
The fact is, we cannot build a stable economy on poverty-level wages and price-fixing.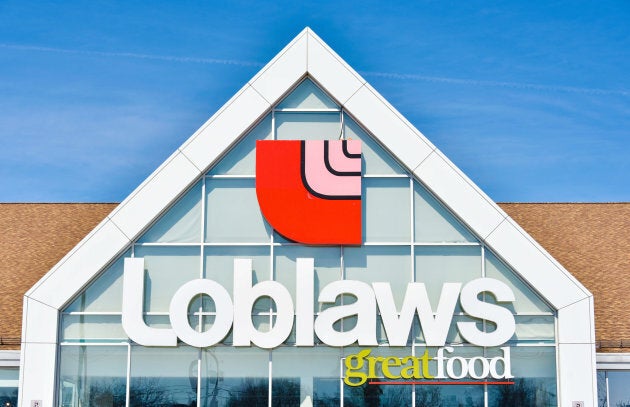 The new minimum wages being implemented in Ontario and Alberta, with other provinces looking to do the same, are an attempt to address the basic income inequities in our society by putting money into the hands of those who need it most, and whose spending will certainly benefit the local and Canadian economy. When a minimum wage worker gets a raise, they spend it at local shops and services, which benefits all of us.
Canadians instinctively understand the injustice of big corporations and the 1 percenters, the rich business people, seeking to claw back any advances made by those most in need.
Almost as soon as the Loblaw gift card scheme was announced, there were calls for people to donate their cards to a local food bank. It was a classic take from the rich and give to the poor response that was fed by modern social media, and was wonderful to see.
The first two weeks of this year have shown that the loyalty of such customers is to the workers behind the counter, not the wealthy corporation.
As well, at dozens of Tim Hortons locations on Wednesday rallies will be held to show the iconic donut chain that the working people who form the backbone of its clientele expect that the boss and franchise owner treat its workers with dignity and fairness.
There's a reason why stopping at a Tim Hortons has become a staple of Canadian election campaigns. Tim's is where working people go for a coffee. "Double-double," "regular" and "Timmies run" have become part of our national vocabulary.
More from HuffPost Canada:

Take Loblaw's Hush Money, But Don't Keep Quiet

Tim Hortons Locations Targeted For Protests Over Benefit Cuts

Kathleen Wynne Calls Out Children Of Tim Hortons Founders For Slashing Employee Benefits
The first two weeks of this year have shown that the loyalty of such customers is to the workers behind the counter, not the wealthy corporation.
Out of all the distressing news so far this year about corporate greed, it's such responses that give me hope, and are a valuable reminder that our own basic sense of injustice and the desire to do something about it is the essential element in building a better society.
In that way, then, 2018 is off to a good start, despite the best efforts of the rich and powerful.
Follow HuffPost Canada Blogs on Facebook
Popular in the Community