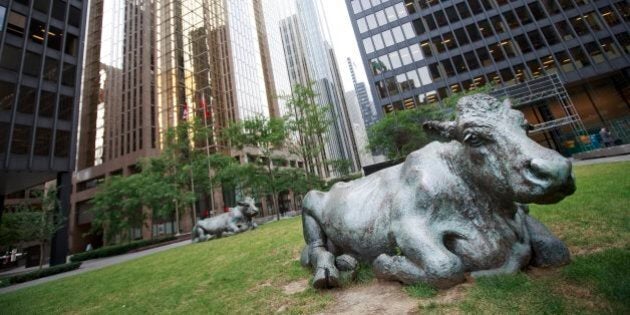 By comparison, Canadians' average weekly earnings, according to another StatsCan report, went up by about a quarter as much; they rose 3.1 per cent during the same period.
The booming profit numbers are "a very encouraging sign for business investment going forward," TD Bank said this week, but the broader picture is becoming worrisome. We are facing the prospect of a U.S.-style disconnect between Bay Street earnings and the main street economy.
Then there are the banks. Despite dire warnings that the country's housing boom is about to turn a nasty corner, and worries that low interest rates are going to start eating into bank profits, earnings results out in the past few weeks show Canada's financial behemoths are raking it in.
The six biggest private banks — CIBC, BMO, National Bank, RBC, Scotia and TD — earned unadjusted profits totalling $7.37 billion in the second quarter.
That works out to about $80 million in profit per day, or about $56,000 in profit every second.
Sort of reminds one of the situation in the U.S. in recent years, where the job market cratered and stayed down, even as corporate profits returned to normal and stock markets began to reach towards record highs.
Great for owners of capital, crappy for everyone else who has to depend on a paycheque for their wealth. It all almost looks like what Thomas Piketty is talking about in his talked-about book Capital in the Twenty-First Century.
Experts will inevitably be debating Piketty's argument for decades. But Canada's economy today — stocks and profits soaring as consumers take on more and more debt to keep up — certainly seems like a perfect example of what Piketty is talking about.
What Canadian banks' earnings will buy you in the real world, plus the 10 worst jobs in Canada: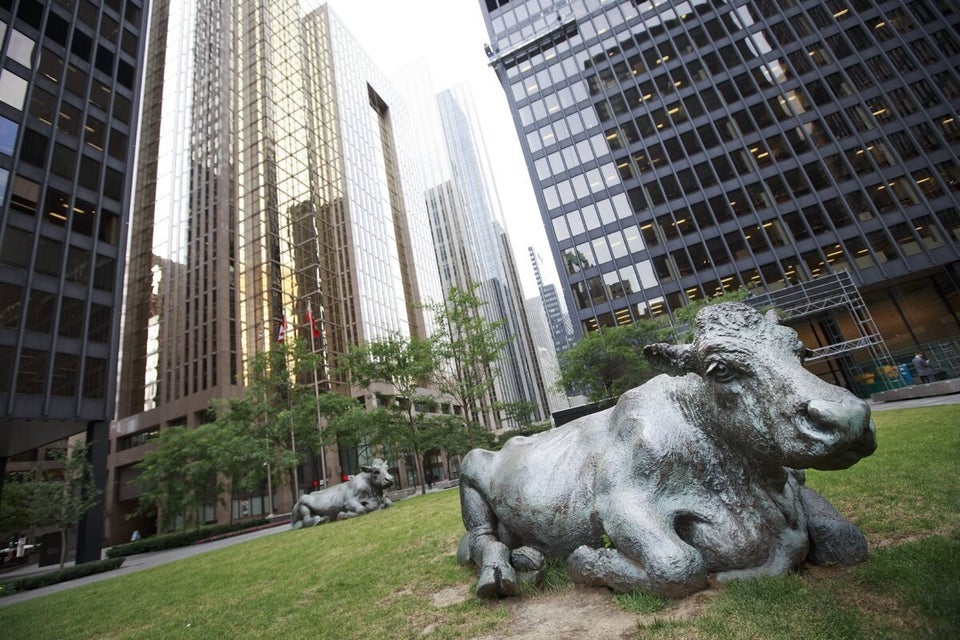 What Canadian Bank Profits Will Buy You
Popular in the Community