Loopholes in Canadian law are allowing a "corrupt elite" to use the housing market for money-laundering, says a new report from Transparency International (TI).
The report found 10 problem areas with the laws related to real estate transactions in Canada, Australia, the U.K. and the U.S. — four countries it identifies as being hot-spots for real estate-related money laundering.
"Canada's legal framework has severe deficiencies under four of the 10 identified areas," TI stated in the report. "In the other six, there are either significant loopholes that increase risks of money laundering through the real estate sector or severe problems in implementation and enforcement of the law."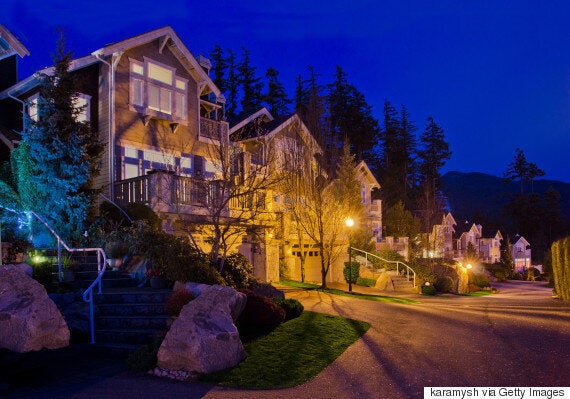 One glaring problem is a lack of rules requiring that the actual owner (or "beneficial owner") of a property be identified. In Canada "there are no requirements for any person involved in real estate closings to identify the beneficial owner," the TI report stated.
The report found that 29 of the homes were owned by shell companies, either Canadian or offshore.
"Offshore companies pose a serious risk ... because they are able to purchase property without needing to disclose any information relating to who ultimately owns and controls them to any government authority," TI said in the report published Wednesday.
The report noted that money-laundering through real estate is growing increasingly popular.
"Large amounts of money can be legitimized at once, maintaining or increasing its value. Investments in real estate are seen as an alternative for those who fear having offshore accounts frozen."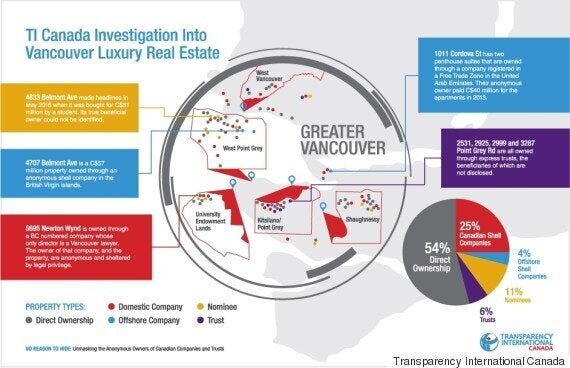 Because of over-reliance on banks to spot money-laundering activities, and because banks aren't involved in cash purchases of homes, money-laundering is going unnoticed, the report said.
And like in the other countries studied, in Canada "there are no data on prosecutions against real estate agents or other professionals for facilitating money laundering."
Canada has "the best model" for enforcement of money-laundering laws among the four countries studied, the report said, but Canada's financial intelligence agency, FINTRAC, investigates relatively few real estate transactions.
The report lays out a series of recommendations for governments, including requiring all professionals involved in a real estate transaction to disclose the actual buyer. This should also be required of companies that are buying real estate, the report said.
It also suggested that professionals involved in real estate transactions, such as lawyers and realtors, be registered with a country's anti-money laundering authorities before they are allowed to practice.
"Governments must close the loopholes that allow corrupt politicians, civil servants and business executives to be able to hide stolen wealth through the purchase of expensive houses in London, New York, Sydney and Vancouver," TI chair José Ugaz said in a statement.
"The failure to deliver on their anti-corruption commitments feeds poverty and inequality while the corrupt enjoy lives of luxury."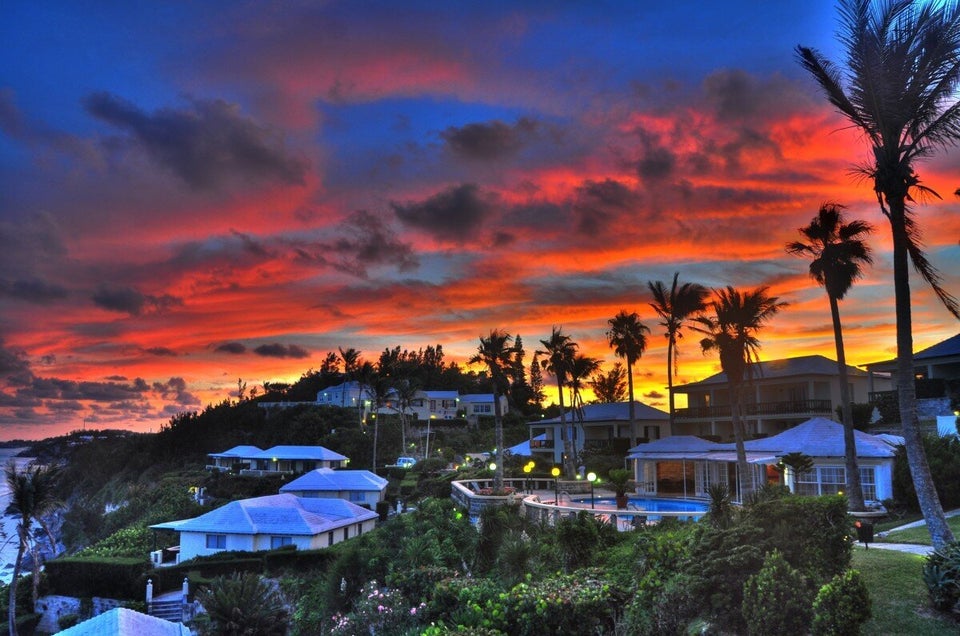 Top Offshore Tax Havens For Canadians
Popular in the Community