For the second time in two days, a vehicle has jumped a curb in Surrey, B.C. and smashed into a bus stop with devastating consequences.
The driver of a Corvette lost control Thursday evening, speeding onto the sidewalk and hitting a man waiting for the bus at the corner of King George Boulevard and 96th Avenue, said RCMP in a news release.
The Corvette also hit a fire hydrant and smashed through a bus stop shelter before coming to a stop.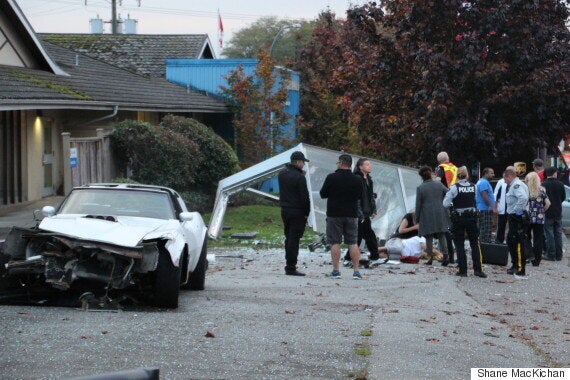 The victim was taken to hospital in serious condition, said police, while a passenger in the car was treated for injuries that are not believed to be severe.
Meanwhile, the driver abandoned the vehicle and ran away, said RCMP. A witness followed and saw him get into a taxi, reporting it to police.
Officers were able to stop the cab several blocks away.
The suspect driver is in police custody. While the cause of the accident is still under investigation, alcohol is believed to be a factor, said RCMP.
He died after the accident.
The 17-year-old driver suffered minor injuries. Weather may have been a factor in the crash, although the cause is under investigation, said RCMP.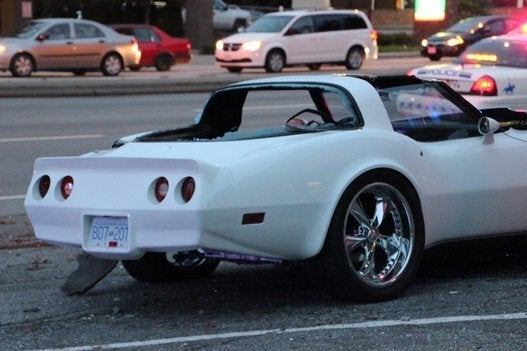 Surrey Bus Stop Crash