An autopsy has confirmed that 'Glee' actor Cory Monteith had heroin and alcohol in his body at the time of his death.
"Post-mortem testing, which included an autopsy and toxicological analysis, found that Mr. Monteith, aged 31, died of a mixed drug toxicity, involving heroin and alcohol," the BC Coroners Service stated in a press release about the cause of his death.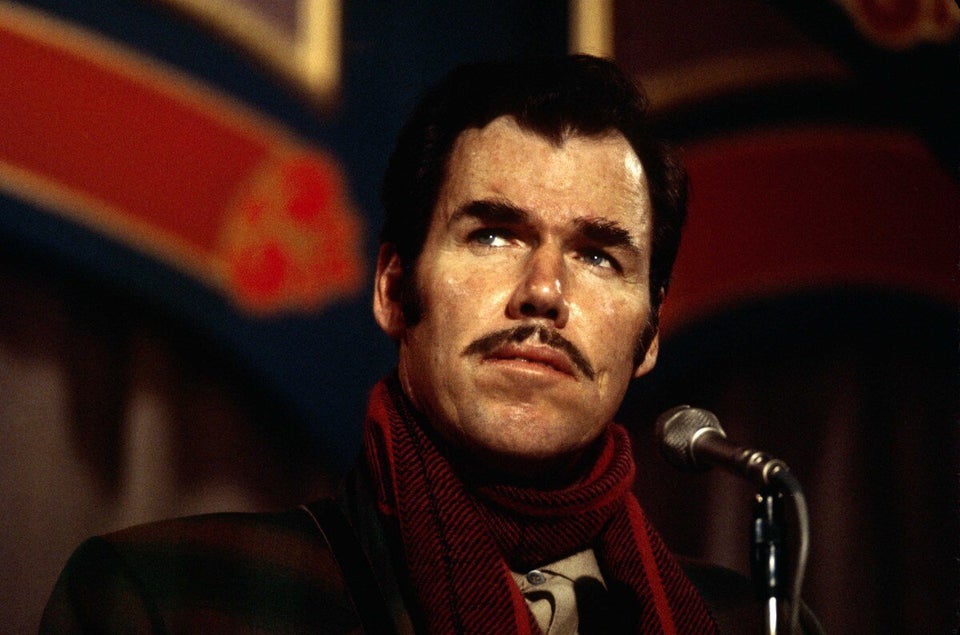 Celebrities React To Cory Monteith Death
More from The Canadian Press:
VANCOUVER - "Glee" star Cory Monteith spent his last evening out on the town with three friends before returning to his luxury hotel room alone where he took heroin and died early Saturday morning, police and a coroner say.

"There's absolutely nothing, no evidence to suggest this is anything other than the most sad and tragic accident," coroner Barb McLintock said in a news release after her office concluded an autopsy and toxicology tests.

She said the coroners' investigation will continue. Police say the unanswered questions McLintock's office will determine include the levels of alcohol and heroin in Monteith's system and whether the 31-year-old star was the victim of a bad batch of heroin, something which turns up from time to time in Vancouver.

But Const. Brian Montague said the police investigation is finished.

He said the two women and another man Monteith were with that night co-operated fully with police.

"We're pretty confident we know where they were or what they were doing the night before," he said.

"There were no signs of a struggle or a robbery. There was evidence in the room that was consistent with a drug overdose."

Montague declined to elaborate. He said officers will not be pursuing where Monteith might have gotten the heroin.

Monteith played the role of football player and singer Finn Hudson on the popular television series "Glee." Before becoming an actor, he worked as a Wal-Mart people greeter in Nanaimo, B.C., as well as a taxicab driver, school bus driver, and roofer.

He also played drummer for the California-based band Bonnie Dune, and was an avid supporter of the Project Limelight Society, a Vancouver charity that offers a theatre program to at-risk youth. His family has requested donations in his name be made to Project Limelight and two other charities.

For days, a makeshift memorial of cards and flowers has been visited by fans, friends and at least one relative outside the hotel where he died.

Monteith had spoken publicly in the past about his struggles with drug addiction and his efforts to get help.

Industry Minister James Moore, who represents B.C. in cabinet, tweeted Tuesday he hoped the "sad death" prompts "a discussion of the complex health issues of addiction and recovery."

Aiyanas Ormand, with the Vancouver Area Network of Drug Users, a group that advocates for better public policy around illicit drugs, said he couldn't talk specifically about Monteith's death.

But he said VANDU has been lobbying for over a decade for city officials to test illegal drugs and release the findings about potency and what additives might be in them.

"We don't think that people should have to die because they're addicted to drugs and aren't sure of what they're injecting into their bodies."

Ormand said the result of the drug war in a criminalized drug market is that people often don't know what they're getting.

"Occasionally we'll get a health warning — and it's usually after there's been a bunch of deaths — that there's extremely pure heroin on the streets."

Ormand said seasoned heroin users would "taste" the drug first, meaning they would inject a small amount and get a sense of it.

"Often where you get people OD-ing it's with less experienced users or folks who have been in jail or detox and their body was once accustomed to much larger doses ... it can be deadly," he said.

He said it's hard for people to have a sense of quality of the drug when they don't have access to a regular dealer or when they make their purchase in a back alley.

A candlelight vigil for Monteith is planned for this Friday outside the Fairmont Pacific Rim. Before the coroners' announcement, invitations to the evening were spreading on websites and blogs across the Internet.

A separate vigil is also being planned for friends and fans of the actor on Friday at Maple Leaf Square in Toronto.