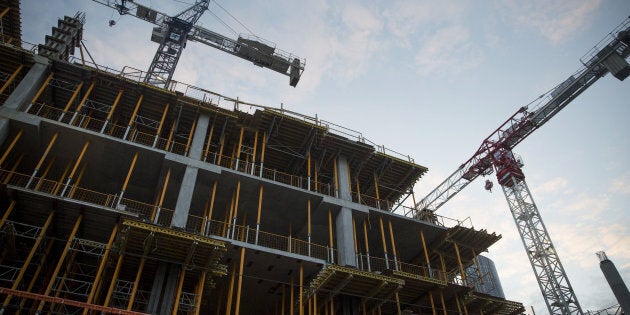 Canada's housing affordability is at its worst levels in more than a quarter century, but a new report from the Bank of Nova Scotia suggests things are about to get even worse.
The days of rapid house-price growth in Canada are likely over for now, Scotiabank economists said in a report issued Thursday.
"Canada's housing cycle has likely peaked," they declared, because with interest rates on the rise and tougher new mortgage rules on the horizon, the cost of carrying a mortgage is on the rise.
Scotiabank predicts that "mortgage carrying costs" — the amount you have to pay every month to maintain your mortgage — will rise by eight per cent in 2018, and another four per cent in 2019.
Watch: Cities in Canada where you can still afford a home on $50,000 a year
That will "easily outpace" household income growth in that time, which the bank predicts will run at about 2.5 per cent per year.
Experts have long argued that it's the monthly cost of carrying a mortgage, rather than actual house prices, that determines affordability. Canada's rising house prices were offset for buyers with low mortgage rates that made monthly payments affordable.
But with the Bank of Canada raising interest rates twice this summer, and with more hikes expected later this year or early next year, the days of super-cheap mortgages are likely coming to an end.
Add to that new mortgage rules coming down the pipe that will make it harder yet to acquire a mortgage, and the housing market is set for a slowdown.
What's Going On In Housing?

Our weekly newsletter delivers the news and analysis you need on Canada's housing market. Sign up below and don't miss an issue.
Canada's banking regulator, OSFI, is planning to finalize new mortgage rules later this month. Under a proposal released this summer, borrowers of uninsured mortgages — those who make a down payment of 20 per cent or more — will have to qualify for a mortgage that is two percentage points higher than the offered rate.
That's at a time when affordability is already strained.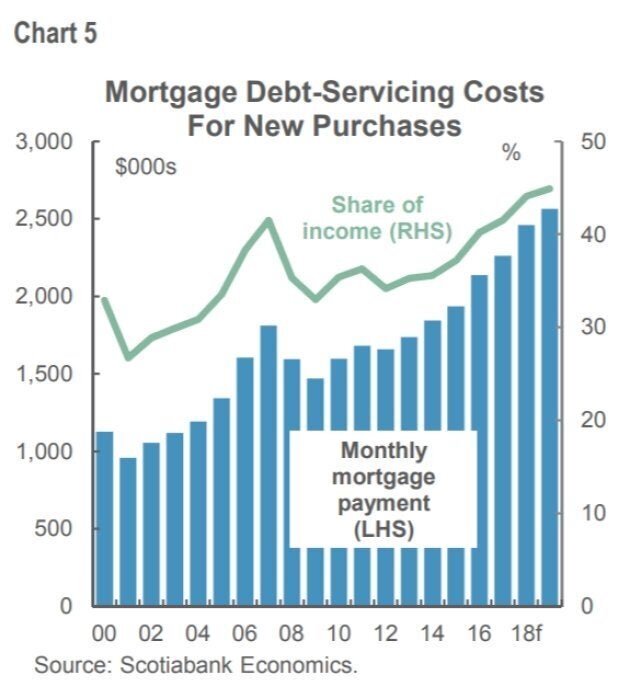 However, those numbers didn't capture the recent slowdown in Toronto, where house prices have fallen from their peak in April, potentially improving affordability for the time being.
But all this doesn't make Scotiabank worried about a possible housing crash, because, the bank says, the fundamentals of the housing market are strong.
"Low unemployment and strong household formation reinforced by aging millennials and high immigration remain supportive of housing demand, further buttressed by international capital inflows," the Scotia economists wrote.
"Nonetheless, we anticipate some moderation in home sales over the forecast horizon."
Popular in the Community