Organized sports are one of the many ways we can help our kids develop character, build friendships and stay active and healthy. But for many Canadians, the high price of these activities can put a strain on their finances. One sport that gets constant attention for its cost to play is minor hockey.
Canadians love hockey. We stand up and cheer when our children make a great play or score. Benches full of players jump together with excitement and share laughter and hugs when they win a game. Some say the sport of hockey and the associated camaraderie is what helped build our country, and why so many Canadians love the so-called "sport of our nation".
Today's parents are grappling with the financial expectations associated with the sport. With the hundreds, and at the competitive level, thousands of dollars required for hockey gear, registration fees, tournament, fees, ice time and travel costs, some children don't get to even play in a good old hockey game.
This fall, more than 10 per cent of Canadian children aged 4 to 17 will be back in the rinks, playing organized hockey at some level. Parents across Canada love the experience for their kids, but the cost and time commitment can get out of hand.
An Investors Group survey of parents with children in athletics, found 39 per cent have made cutbacks to personal expenses, shopping and entertainment and 19 per cent have even sacrificed family vacations to cover the cost of their kids' activities. Another survey from RBC found the average hockey family spends $1,500 per year on their young athletes.
So where is the relief for parents? Hockey Canada has stepped up with a program to help Canadian families with the high cost of hockey.
Club Hockey Canada is a program geared toward registered minor hockey participants to provide them with exclusive benefits and to help lower the costs associated with the sport. Launched in September 2012, Club Hockey Canada is a great online destination for Canadian hockey players, their parents, coaches and officials. Through Club Hockey Canada, members have access to unique Hockey Canada content, exclusive money saving offers from Canadian retailers, and an online store where members can buy products including gas, groceries and sporting equipment and earn "Puck Bucks".
These Puck Bucks can then be used towards the cost of hockey registration fees, ice time, tournaments and more. Memberships to Club Hockey Canada are free to any Hockey Canada registered player as well as the members of their family.
TeamHub is another Club Hockey Canada initiative designed to curb team expenses and help team managers and parents manage their hectic hockey schedules. Developed with minor hockey team managers, this free online tool creates a social network for the team that becomes a single point of contact with team schedules, stats, rosters and messages.
Hockey is a sport that currently involves nearly half a million Canadian households. We don't all get to play for Team Canada, but through the spirit of hockey, kids learn teamwork and skills that keep many of them playing throughout our lives. With declining registration numbers due, in part to the perceived high cost of enrolment, we need to embrace opportunities like Club Hockey Canada and ensure our sport is one that is appealing to families and their budgets.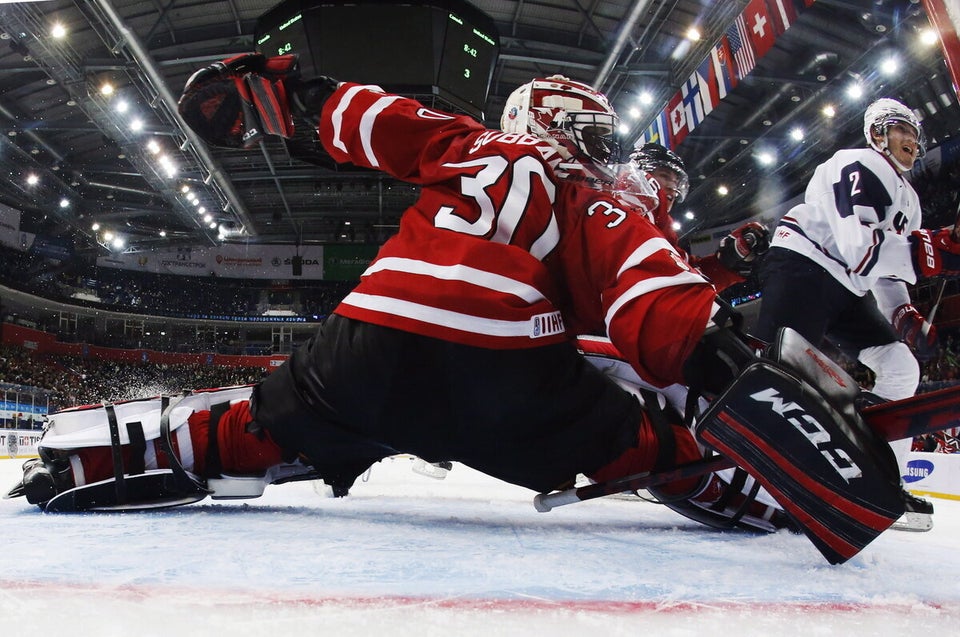 Canada vs. U.S.
Popular in the Community