Canadians sometime get the worst of the worst -- just take the icy cold winters and scorching hot summers for starters. Try trudging to work during a heatwave, sticky with sweat, and it'll make even the most dedicated worker fantasize about a vacation. But the reality of taking time off is complicated. You have to get approved vacation time first, pack up the kids and do it all within a budget.
Before jumping onto that travel site to find the best deal for the Caribbean, take a second to look at the options available in your own province. There are beautiful cottage destinations across the country where you can beat the heat, enjoy the outdoors and do it within a weekend.
Whether your oasis is a cabin in the woods, a beachfront house, or a cottage on a lake known for great fishing, the perfect getaway is out there waiting for you. The best part is that many cottages are available for rent. Most cottage owners don't spend every weekend up at their cottage and turn to renting to receive additional income from the property.
This is great news for Canadians who are new to cottage country since they can get the full experience without investing a down payment into a property of their own. The tricky part that many new renters forget is that renting a cottage is not like booking a hotel.
To ensure your mini vacation is flawless and stress-free, there's a few factors to consider and some research involved. For you first-timers, here's a full list of what you need to know so you can be completely prepared to enjoy your time away from the city.
20 Things First-Time Cottage Renters Need To Know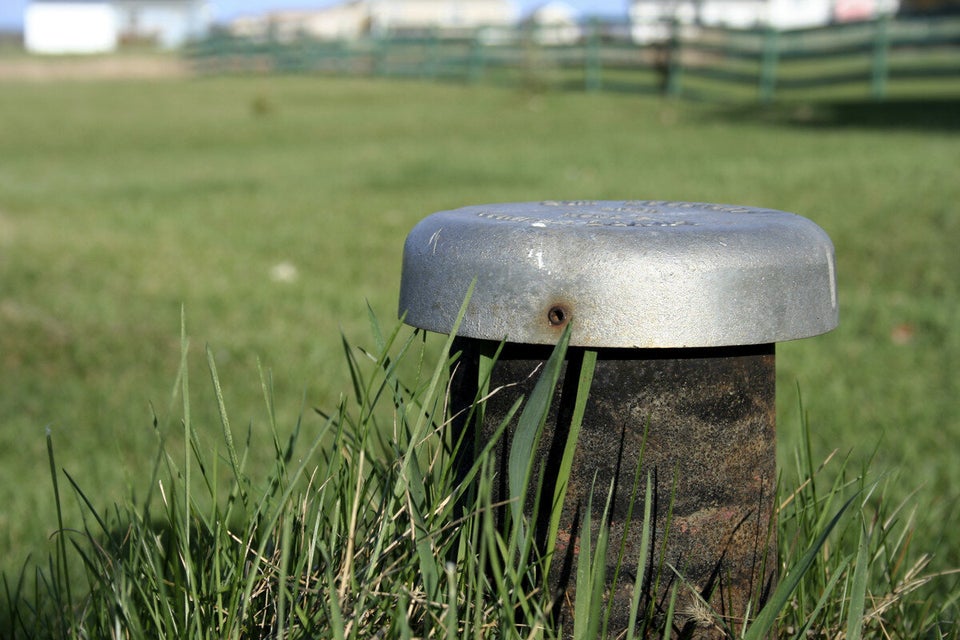 20 Things First-Time Cottage Renters Need To Know
Many cottages are not equipped with the traditional plumbing that you have at home. Instead, they have septic systems. This means that anything you send down the sink or toilet will go into a septic tank dug into the ground. This causes restrictions to what you can pour or flush. For most septic systems, cooking grease, oils, and certain liquid soaps are not septic tank friendly. The septic tank at the cottage may also be unable to handle foreign materials such as toilet paper, which means you'll be throwing your toilet paper in the garbage (instead of the toilet) when you flush.
First of all, well water does not mean you will be pumping your water directly out of a well. Many cottage owners prefer to have water enter their cottage through a well system, rather than out of the lake. That's because well water is naturally filtered through the earth and is therefore, cleaner than lake water. Lake water often has traces of grit and pesticides, depending on the location of the cottage. Most importantly, lake water is not appropriate to cook with, even after boiling it, since solid grit doesn't evaporate.
Asking if the cottage is accessible from a main road may seem like a silly question, but the reality is quite the opposite. This isn't a regular residential development; this is cottage country. Many cottages aren't accessible from a main road and renters should know what their path will entail (and if your vehicle can survive it) before you embark on your adventure. Another common cottage feature is to be on an island and that means no road access at all. If you have to take a boat over to the cottage, you not only need to make sure you have access to a boat, but also a valid boating license.
When listening to traffic reports on a Friday or a Sunday, the most common term you'll hear repeated is "cottage country traffic". That's right, you're not the only one escaping the city for the weekend and that means traffic on major highways. Renters should look into alternate routes to the cottage, ask the owner for routes they recommend, or even look for rentals away from popular cottage destinations to avoid the traffic altogether.
There's always a chance you might run out of food while you're enjoying the outdoors. Renters should find out ahead of time where the closest stores are so they can stock up on what's needed. Keep in mind though that food isn't the only thing you may run out of. You may also run out of booze (or forget to bring some in the first place), so it's important to know where the closest liquor and beer stores are. Other items you may need to purchase are ice and bait. Bait shops are common in popular cottage destinations and they are a necessity if you hope to do some fishing.
If you're looking forward to fishing on the lake, you should know that it's not as easy as picking up a rod and casting a lure out in the water. In Ontario, if you are between the ages of 18 and 65, you are required to purchase an Outdoors Card with a fishing licence tag attached. This license is valid for a period of one to three years but there's also one-day fishing licenses available for short-term renters. For those of you who will be boating – all operators of recreational powered watercrafts within Canadian waters are required to have a Pleasure Craft Operator Card (or Boating License). You will have to pass an online exam and print a temporary card before taking the boat out for a spin.
Ensure you have a detailed list of all amenities available at your rental cottage. Remember this is not a home, so there may not be a toaster, microwave or other items you would expect. Some basic items you should ask about include: air conditioning, water toys, cooking utensils, cooking spices, bed sheets and towels.
Most cottages are on or around water, but that doesn't mean the shores are automatically barefoot-friendly. You should find out if the cottage is on a rocky or sandy beach. Though many vacation-goers prefer a sandy beach, a quick fix to a rocky beach is water shoes. You can purchase them at most grocery and department stores and they will protect your feet from cuts and scrapes you may experience while walking in or out to the water.
Dogs will love the idea of running around in the outdoors and taking a swim in the lake but before bringing them along, make sure the cottage owner allows pets. Better yet, ask if they have a dog as well. That way, they ought to be equipped with a water bowl, food bowl, and anything else your pet may need.
Cottages aren't always connected to city plumbing, meaning the water from the taps may not be safe to drink. Even if the cottage owner says it's fine, you may want to pack safe drinking water (especially if you have a sensitive stomach) anyways. Find out if the cottage owner has a water cooler and you can bring your own water jugs for the weekend. Also, you'll want to find out where you can refill your water jugs if the case arises.
You should never rent a cottage without seeing as many pictures of it as possible. Chances are you won't be able to make a trip up to the cottage prior to renting it, so you want to make sure you have the best idea of what the place looks like before you hand over your cash. If there are only a few pictures on the listing itself, don't be shy to ask the owner to send over more pictures directly to your email.
There's a lot of comfort in reading reviews of past renters. If the cottage receives great testimonials from past visitors, you will have some peace of mind before embarking on your trip. But don't let all the positive reviews fool you though -- dig deep to make sure that no one has ever experienced bed bugs or other unpleasant factors while staying at the cottage.
If the cottage is close to water and you have kids, you'll want to bring your own life jackets and make sure that they fit properly around your child. Requirements for adult life jackets are not as strict as they are for children, but are a must if you will be traveling on a boat at some point during your getaway.
Yes, the idea of a getaway is to stay away from your phone and laptop. However, you should always know if you have phone or internet access while at the cottage. Many cottages are in areas with poor cell phone reception and if there's an emergency, you'll want to make sure you have a method to dial out.
As a courteous renter, you'll want to know what cleaning you're required to do before leaving the cottage. If there is laundry on-site, some cottage owners may ask that you throw any used towels or bed sheets in the wash before leaving. Also, if you provided a safety deposit to the owner, (in the event that anything was found broken or damaged) you'll want to make sure there is no reason for the owner to withhold that deposit from you after you've returned.
When staying at a rental cottage, you should know who to call if you experience any trouble. If the lights go out, you'll need to find out where the fuse box is. If the boat breaks down, you'll need to call someone to repair it. Don't assume the cottage owner is the emergency contact; they may be on vacation themselves. Double check with them as to who you should call in these situations.
Renters with kids who will be running around the cottage will want to know if the propertys been childproofed. This is likely the case if a young family owns the cottage, but if the owners don't have children, consider bringing any childproofing necessities. It could be as simple as bringing a gate to block a staircase or elastic bands to keep the cupboards closed.
If you're renting a cottage in a ritzier area, you may have access to nearby country clubs, golf courses, pools, tennis courts and more. Talk to the owner about the amenities in the area and find out if you'll have access. Other attractions you might be interested in could include water parks or playgrounds that may appeal more to the kids.
When looking for the perfect rental, you may want to stay away from popular sites such as Craigslist or Kijiji. Instead, pick websites that are targeted specifically for cottage rentals such as Cottage Country, Cottage Portal, and Cottages in Canada to name a few. These sites will already list many of the items you will want to know about the listing, and make the research process a bit easier.
Agency Or Private Rentals
Cottage rentals typically fall under two categories: private and agency rentals. Renting from an owner is more common than the later but there are are agencies that own multiple cottages and rent them out on a consistent basis.If you're looking for a homely cottage with a personal touch, an agency won't be the right fit for you. However, if you prefer the look, feel and service of a hotel, an agency rental would be more suitable for your needs.