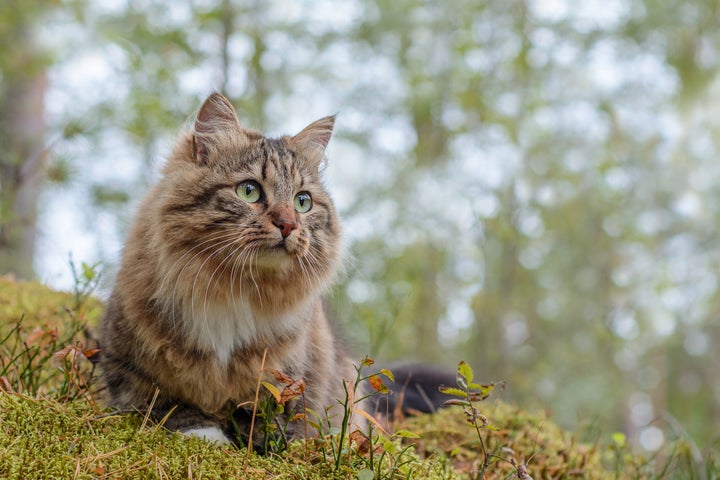 Police responding to a cougar sighting near a Metro Vancouver elementary school were in for a surprise when they found the big cat was smaller than expected — much smaller.
In fact, the supposed 150-pound cougar turned out to be a "large domestic cat."
A woman who lived in the South Surrey neighbourhood emailed Peace Arch News early Tuesday to report that a cat "maybe 150lbs" had walked down the road in front of her neighbours' house Monday. The sighting was near Semiahmoo Trail Elementary School.
Const. Richard Wright confirmed to the Surrey Now-Leader that police were contacted about "either a cougar or a large domestic cat" in the area on Aug. 26.
WATCH: Cougars prowl SkyTrain tracks in B.C. Story continues below.
When police arrived, they conducted an extensive search of the area and, according to Wright, "located a large domestic cat that could be seen to be a cougar from a distance."
The kitty in question seemed to be minding its own business in the wooded area around the elementary school. Though I imagine its ego is a bit inflated after being mistaken for a lean, mean killing machine.
Police said they respond to all calls seriously due to potential threats to children and animals. Cougars are one of the most dangerous predators local to the area, and have been known to attack children and small pets.
No word on if the kitty would've been scared off by Metallica. Though based on the size difference, some soft rock would probably have done the trick.