But one of the hallmarks of this cold-and-flu season is that cough that just won't quit. It can be incredibly frustrating to still be coughing for weeks after you otherwise feel better. It can also make it tough to sleep, which makes your recovery even rougher.
If your cough lingers for four weeks or longer, if you are coughing up blood, or if you have other symptoms like chills or fatigue, see your doctor right away. In these instances, it could be more than the flu, and you might be dealing with a condition like asthma or even acid reflux.
But if you need a little help shaking off the cough that hangs around after a winter cold or flu, read on—we've got the lowdown on 11 ways to help.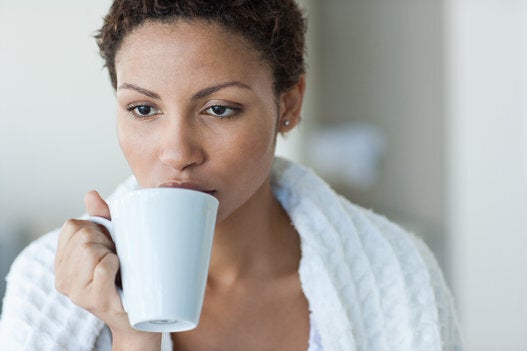 11 Ways To Get Rid Of Your Cough