A panel of judges ruled Wednesday to grant Ontario a stay of a previous ruling that struck down legislation cutting the size of Toronto city council.
The province's original legislation, Bill 5, can now be implemented in time for the Oct. 22 election. Toronto will have 25 wards, rather than 47 as originally planned.
Bill 31, which invoked the Charter of Rights and Freedoms' notwithstanding clause, will no longer be debated at Queen's Park, government House leader Todd Smith told reporters.
"The judge's decision opened up a can of worms that turns out to have been completely unnecessary," Smith said. "We can start to get back to the priorities that we ran on in the election."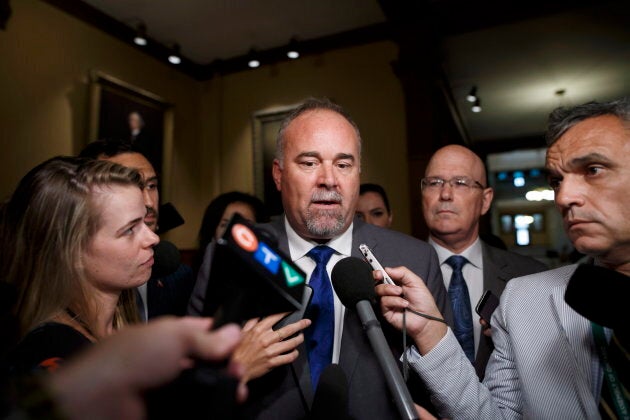 Premier Doug Ford and his candidates never mentioned making cuts to Toronto council during the spring campaign.
"We vetted this upside down, sideways, backwards," Ford told reporters at the time. "When we heard this decision, do you know how many people fell out of their chairs?"
Ontario immediately moved to appeal the ruling and also tabled Bill 31, adding the notwithstanding clause so that it could not be challenged in court on certain constitutional grounds.
The judges at appeal court agreed with Ontario's position that the Superior Court judge made a mistake.
"We have concluded that there is a strong likelihood that application judge erred in law and that the Attorney General's appeal to this court will succeed," the judges wrote in their decision.
MPPs worked overnight on Sunday, from midnight until past 6 a.m., to push Bill 31 through mandatory hours of debate. Protesters inside and outside the chamber slammed Ford's use of the notwithstanding clause.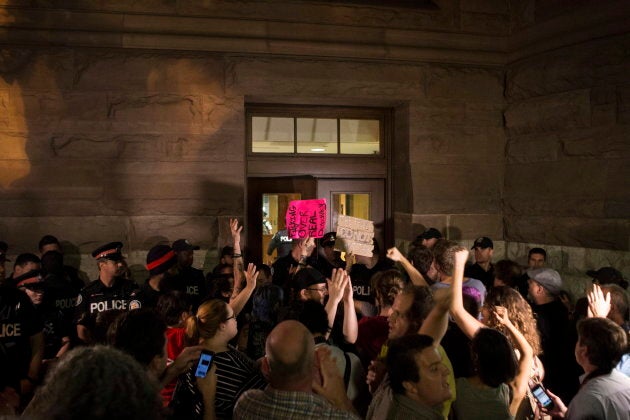 Debates on multiple bills to cut Toronto city council have been "wasteful," Opposition leader Andrea Horwath said during question period Wednesday.
"When we debate bills we're supposed to ask the tough questions," Horwath said. "Unfortunately for this government the standard seems to be, 'Can we get away with this?'"
Ontario's Progressive Conservative government has argued that Toronto city council is dysfunctional and unable to pass policies that would provide good public transit and affordable housing. A 25-councillor government will be able to make decisions more easily, the government has said.
Ford says the move will save Toronto taxpayers $25 million over four years. He declined to tell reporters how much it cost to staff Queen's Park for extra debates on Saturday afternoon and Sunday night.