A terrifying glass path wraps around Yuntai Mountain in China's Henan province at a height of almost 1,100 metres.
What's the worst that could happen? Well, among other things, a crack could form in the glass.
And that's precisely what took place on Oct. 5, as frightened tourists fled the path at Yuntai Mountain Geological Park, which opened in September, when a break was found beneath their feet, People's Daily Online reported.
Mashable quoted Weibo user Lee Dong Hai saying that he heard a sound before noticing a crack in the path, which soon forced walkers off of it.
We can't help but be reminded of this scene from "The Lost World: Jurassic Park."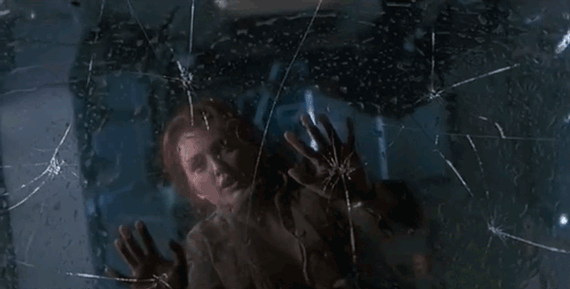 Staff at the walkway said the crack occurred because a tourist dropped a thermos on it, People's Daily reported. It has been closed, understandably, but they added that only a single panel out of three broke, so walkers' safety wasn't compromised.
Scary though it is, the path is not to be confused with an equally freaky glass-bottom bridge that was built in Shiniuzhai National Geological Park.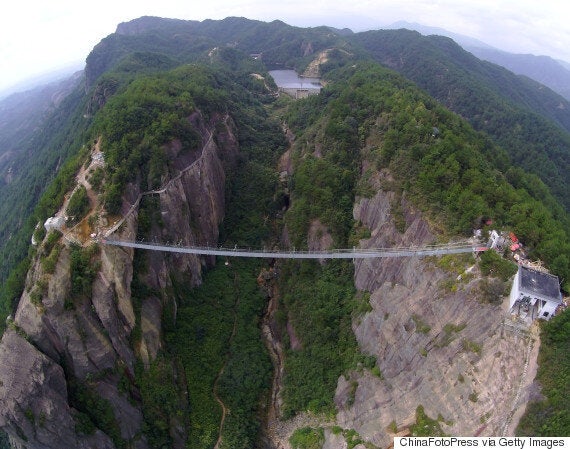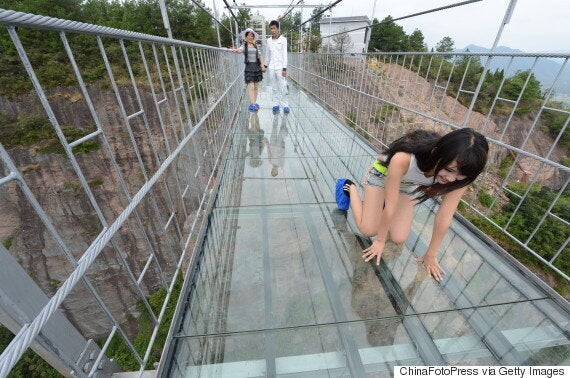 The bridge was built with glass that's 25 times stronger than usual.
We still can't help being scared.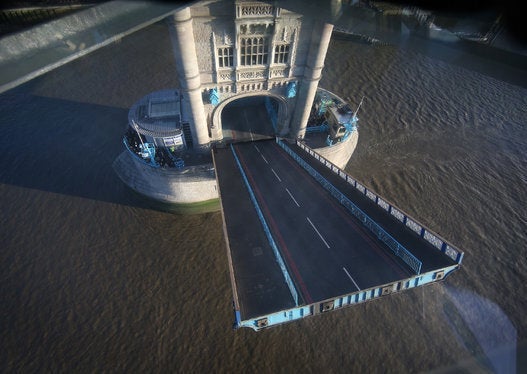 Tower Bridge Glass Walkway