"I pride myself on being a bit of a storyteller and in my entire career I've always sought out to get our clients and our guests to know me just a little bit better after tasting our food — and I feel that's the true sense of success."
So says chef Craig Wong, second-generation Canadian and owner of two restaurants: Patois, a Chinese-Caribbean family-style eatery, and Jackpot Chicken Rice, both in Toronto. Not to mention, he's the executive chef of Ting Irie, Dubai's first Jamaican restaurant.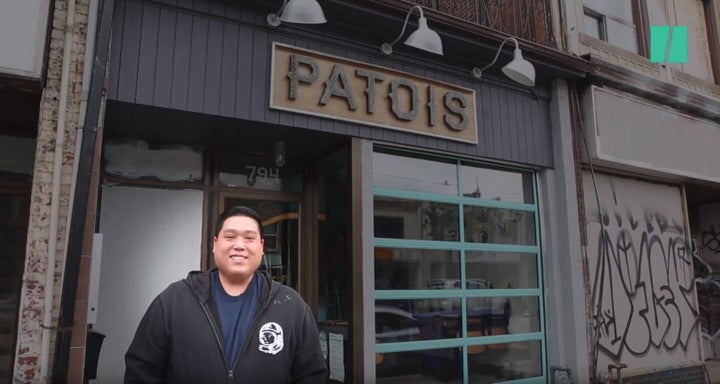 Born and raised in Scarborough, Ont. to parents whose family have lived in Jamaica for more than three generations, Wong, who is based in Toronto after spending years working for Michelin starred restaurants in Paris, says food has always been an essential part of his family.
"My grandmother was the matriarch of our family and she was the one that... brought everyone together, and she would cook for everyone and our entire family would actually go over to her house five times a week," he tells HuffPost Canada.
And being a second-gen Canadian, with all the expectations and pressures that come with that, makes Wong's success as a chef even more special.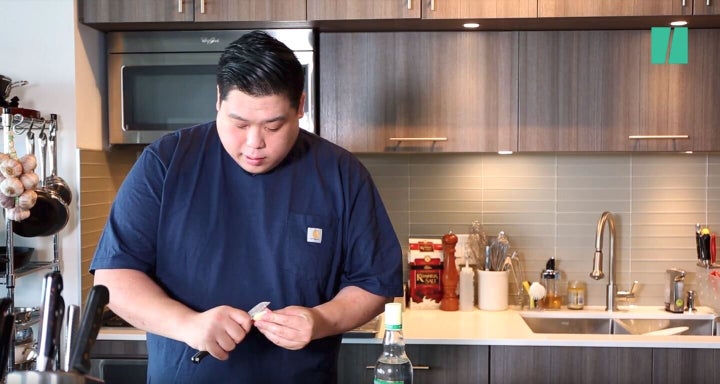 "Even though my parents had all these ideas of what they wanted me to do, other than cooking, I remember this time that they brought me this catalogue and they were trying to get me to build log cabins in northern Ontario," Wong says. "I have no woodworking experience but they were just trying to get me to do something else. But none of those appealed to me.
"What really appeals to me about food is that it's something I can never 100 per cent master. It's something that I can constantly research and constantly be a student in... it keeps me hungry and that desire to be successful is always there with me."
Watch chef Craig Wong make a delicious chicken dish and talk more about how his roots influence his cooking in the video above.
Born And Raised is an ongoing series by HuffPost Canada that shares the experiences of second-generation Canadians. Part reflection, part storytelling, this series on the children of immigrants explores what it means to be born and raised in Canada. If you have a story you want to share to be featured on Born and Raised, please email us at bornandraised@huffingtonpost.com.
Popular in the Community