By Madhukar Pai & Rebecca Weintraub
Despite the critical importance of diagnosis, diagnostic testing and laboratory capacity receive much less attention than vaccines and drugs in the global health arena. There are many tropical diseases for which good diagnostics do not exist, and there are other conditions for which diagnostics are yet to reach scale. Laboratory capacity remains one of the weakest links in healthcare delivery systems in many low and middle income countries.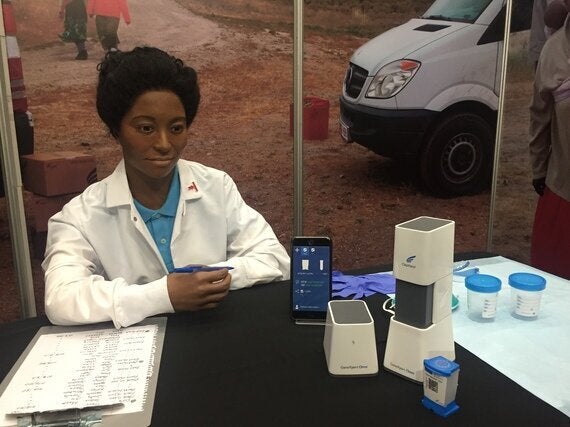 It is obvious that the potential for diagnostics to generate value for patients and health systems has not been met across all settings, particularly in low-and middle-income countries where disease burdens are high, and diagnosis remains a big gap in the cascade of care. While most countries have systems in place for essential medicines and universal immunization programs, policy makers and implementers rarely think about diagnostic tests. While WHO has had an Essential Medicines List since 1977, it is only in 2017 that WHO is considering an Essential Diagnostics List. While mechanisms such as GAVI have improved access to vaccines since 2000, it is only this year that a case has been made to establish a Global Alliance for Medical Diagnostics Initiative, based on GAVI principles.
Given the neglect that surrounds diagnostics, it is important for clinicians, policy-makers, researchers, implementers, and advocates to convene, network, organize, and advance the field of global health diagnostics. We need a platform for sharing questions, successes, failures, and lessons from R&D, and scale-up efforts. To realize this goal, a new community on diagnostics has just been launched by Global Health Delivery Online (GHDonline).
GHDonline, hosted by the Global Health Delivery Project at Harvard University, provides a platform of virtual communities for health care delivery professionals to discuss and share resources with colleagues. This virtual platform allows members to build a professional network that may otherwise be unavailable in professionally or geographically isolated environments. GHDonline is an alternative to traditional academic publishing and professional conferences that enables researchers and practitioners to share all forms of data, expertise, and resources as they relate to care delivery practice, widely and quickly.
Started in the year 2008, GHDonline today hosts more than 21,000 professionals from 185 countries representing over 7,500 organizations. Members are physicians, academics, laboratory professionals, researchers, policy-makers and more who participate across 10 public communities. Each public community on GHDonline is based on a key aspect of health delivery such as TB infection control, health information technology, and more recently, global health diagnostics. Members can also participate in Expert Panels, virtual weeklong events that bring together leading experts to share their knowledge and discuss key issues in the field.
For example, in September 2015, GHDonline organized an Expert Panel to examine ways novel diagnostics can reach the populations for which they are designed, titled "Advancing Care Delivery: Driving Demand and Supply of Diagnostics". The findings from this Expert Panel, published in BMJ Global Health, showed that panelists considered technical characteristics of diagnostics as minor barriers to effective use of diagnostics compared with operational and health system challenges, such as logistics, poor fit with user needs, cost, workforce, infrastructure, weak regulation and political commitment. Suggested solutions included: health system strengthening with patient-centered delivery; improved knowledge base; harmonized guidelines and evaluation; supply chain innovations; and mechanisms for ensuring quality and capacity.
We also know that product innovators and industry professionals have many questions about the global health space, and need input on several issues such as what products (e.g. target product profiles) are necessary, access to sample banks, likely market projections, clinical trials required for policy, as well as mentorship on how to navigate the long path from product in a box to in-country roll-out.
Implementing these solutions will require us to step out of our silos, and work collectively, across disciplines and traditional boundaries. We also need to connect a geographically, professionally, and culturally diverse set of actors involved in each phase of the diagnostics value chain, from design to scale-up of diagnostic technologies. To address this need, GHDonline launched the Global Health Diagnostics community, with the support of FIND, McGill Global Health Programs, McGill International TB Centre, and the Bill & Melinda Gates Foundation.
This new community already has over 650 members from over 400 organizations in 130 countries. Health professionals are currently discussing topics such as diagnosis of scrub typhus, scale-up of HIV self-testing, access to chest radiography for TB diagnosis, WHO's proposal for an essential diagnostics list, diagnosis of Zika, diagnostics for tackling antimicrobial resistance, and many other topics. The community is open for all at no cost.
The Global Health Diagnostics community at GHDonline is an effort to tap the wisdom of experts around the world to solve intractable problems relating to diagnostics. Collectively, we will be better able to overcome these problems than we are separately.
Madhukar Pai is a Canada Research Chair in Epidemiology & Global Health at McGill University, Montreal. He is the Director of McGill Global Health Programs, and the Associate Director of McGill International Tuberculosis Centre. (@paimadhu)
Rebecca Weintraub is the Faculty Director of the Global Health Delivery Project at Harvard University. She is an Assistant Professor in the Department of Global Health and Social Medicine at Harvard Medical School and an Associate Physician in the Division of Global Health Equity at Brigham and Women's Hospital. (@ghdonline)
Follow HuffPost Canada Blogs on Facebook
Popular in the Community