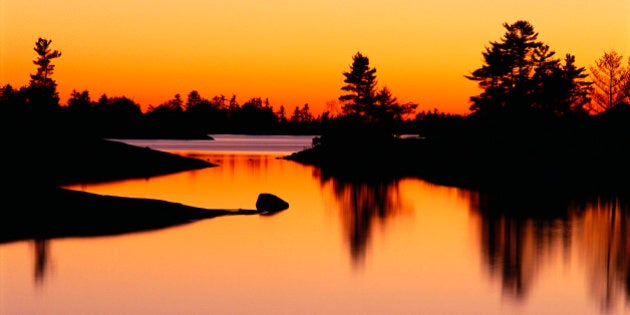 What happens to people when they reach a certain age only to find themselves on a metaphorical raft as the mother ship sails away without them?
The television industry I entered 35 years ago was a different world. More channels meant more choices for consumers, but also plenty of employment opportunities. And for a couple of decades, it was feast time.
Today, part-time, freelance and independent contractors are the norm. Layoffs and redundancies have hit the industry hard. Networks like OMNI have been stripped bare, CHCH TV in Hamilton declared bankruptcy, hundreds of workers were laid off by giants Bell and Rogers. The shock of being out of work for the first time in decades has hit long-time employees and their families hard.
I've been on this road for years, and believe me, it doesn't get any easier. The hardest part is when you get so far inside your own head that you start to believe that no one cares.
The world just doesn't want to hold on to you anymore.
But if you stop trying, you die.
Long stretches of unemployment, inability to pay mortgages and bills, escalating personal tensions, separations, divorces, estrangement. Rooming houses and cheap basement apartments in my neighbourhood are full of people like that. One day, some of them just don't get up. This happens. Every day. But I made a choice a long time ago.
I'm not going down without a fight.
This past year I've tried to re-invent myself as a writer of a TV drama series. About struggle and redemption. Connection to our own universal truths. The promise of the premise delivered in expressions of empathy for the characters and their plights.
By good fortune and through mutual friends, I formed a unique creative synergy with a well-respected, internationally experienced producer and a senior writer/show runner, both who have many scripts behind them. They seemed to like my ideas for a series. Gave me a chance to write the pilot. The first two drafts were done in my present material living conditions at Evangel Hall Mission, which certainly provides for some poignant material.
Putting together plot lines, character arcs, a proper treatment, a beat sheet -- it is all very intense. The writing is one thing, but the thinking, that's the hard part. And for that you need concentration.
Through more good fortune, (starting to see a pattern here? Coincidence is only God's way of remaining anonymous) an opportunity arose to spend a month on Christian Island, a native reserve for the Beausoleil First Nation on Georgian Bay. I found myself in a place of blissful isolation. Not quite a lonely trapper in the middle of a rugged wilderness, but it was very quiet.
Mike lives nearby and he would come over once in a while to say hello. His dog Zody liked to keep me company. So, I wasn't alone. And of course, there was the Internet.
MIT technology and society specialist Sherry Turkle spent 15 years putting together a book entitled Alone Together.
In it, she says we begin to feel overwhelmed and depleted by the lives technology makes possible. "We may be free to work from anywhere, but we are also prone to being lonely everywhere," writes Turkle. "In a surprising twist, relentless connection leads to a new solitude. We turn to new technology to fill the void, but as technology ramps up, our emotional lives ramp down."
I wanted to be alone to write, to find empathy for my characters. To find the deep need or longing that forms their narrative. The more time I spent on the Internet, the less connected I felt.
But I found a special expression of empathy and what it means, in a most unexpected way.
The cottage has a DVD player and a small TV screen, with a modest collection of films and docs. One title caught my eye. Blind Love.
The director is Eli Rubenstein, a well-known and respected figure in Toronto's Jewish community as spiritual leader of congregation Habonim.
The film (CBC Documentary Channel) tells the story of a group of six blind Israelis and their guide dogs who travel to Poland on Holocaust Remembrance Day as part of the annual March of the Living.
In one sequence, the tour guide describes the scene inside the Majdanek concentration camp. It was a particularly cold, damp and windy day, the blind people and their dogs huddled together listening intently. When it came to the showers, the guide described the exposed water pipes, the shower heads, the exact room where thousands had died.
For one woman, Liron Artzi, a blind attorney from Tel Aviv, it was all too much. She started crying uncontrollably.
Then a remarkable thing happened. Her guide dog, Petel, reacted instinctively. Nuzzling close to Liron, licking the tears from her face. You can learn empathy. Practice it. But this was empathy as existence. A natural form of being.
Blind Love in a place of Blind Hate. The universal truth of that moment is what good storytelling is about.
That scene stays in my mind as I keep writing and push for that place where my words align, my characters develop and my story is told.
Follow HuffPost Canada Blogs on Facebook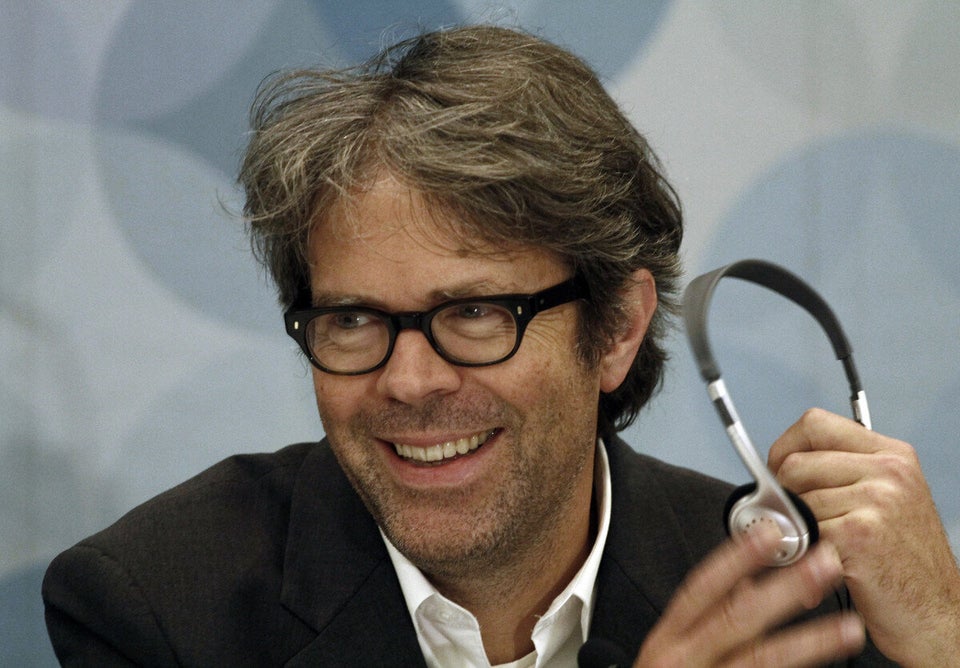 Writers Who Didn't Study Writing