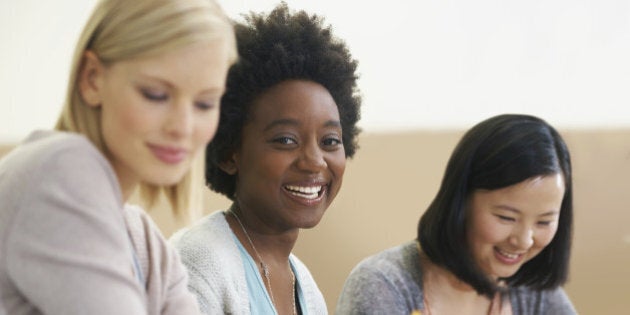 The hot lazy days of summer are over and a new school year is upon us. As kids get excited about reconnecting with old friends and making new ones, many parents find themselves thinking about finances.
First it starts with school supplies, new clothes and then all too soon, kids come home with college and university brochures. Visions of tuition fees, housing and books begin to surface, and soon your mind is dominated with the question -- how are we going to pay for this?
It's no secret that post-secondary education can be costly, depending on where your child's career dreams lie. But luckily, there are creative ways to save and there's even free money from the Canadian government.
How can I save for my child's education?
1)Take advantage of government money - Open an RESP with the Canada Education Savings Grant (CESG) and the Canadian government will contribute 20 cents for every dollar you contribute to a maximum of $500 per year and lifetime total of $7,200. For families with an annual income of less than $44,701 with a child that was born January 1, 2004 or later, you can open a Canada Learning Bond (CLB) and the government will contribute up to $2,000 with no contribution of your own required. Here's an infographic with more details.
2)Put small cash gifts into the RESP - When your children receive monetary gifts for their birthday or holidays, put the money into the RESP and explain to your children the reason for saving.
3)Get your children involved - Research indicates that when parents pay the entire education bill, kids tend to try less and don't work as hard. When kids have to contribute, they appreciate the value of the dollar they've earned and will try harder in school. To encourage saving, provide an incentive such as matching the amount of money they've saved.
4)Check out available scholarships - Look into scholarships with your children and encourage them to work towards the goal of earning one. Many organizations give grants based on a variety of criteria and qualifications.
What if my child decides not to attend a post-secondary school?
If your child decides that a post-secondary is not for him or her, you can always designate the money to another child. Otherwise, simply transfer the money to an RRSP or close the RESP, give back the grants and get back your contribution.
Even if your child is still in elementary school, it's never too early to begin saving for their education. A little bit every month, combined with the grants and perhaps a scholarship can eventually lead to a neat little package of funding that can make your child's career dreams come true.
Follow HuffPost Canada Blogs on Facebook