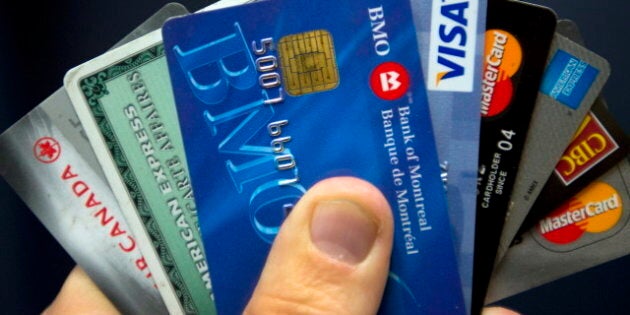 TORONTO — As Canadian officials issue repeated warnings about the perils of overborrowing amid troubling consumer debt levels, one quarter of respondents to a new poll say they will carry their existing credit card debt for more than a year, and some don't know if they will ever be able to pay it off.
The Harris/Decima survey released Monday by bankruptcy trustees Hoyes, Michalos & Associates found that half of Canadians with credit card balances say they often or always carry a balance.
Many Canadians may shrug at the idea of carrying a balance on their credit card, even though it means paying an interest rate that usually hovers close to 20 per cent.
But the survey conducted in December shows that one-in-20 are buried in so much credit card debt, they're worried they will never be able to pay it off.
Doug Hoyes says his firm commissioned the survey to learn more about credit card borrowing because it's the most common type of debt burdening those who walk into his office in Kitchener, Ont.
"If someone goes bankrupt, it's very unusual that they don't have credit card debt. This is the number one debt that we see when someone goes bankrupt," he said.
"Obviously, there's a bunch of people out there who've got a bunch of debt who are certainly struggling with it."
Statistics Canada data show that household debt rose to 164.6 per cent of disposable income in 2012, meaning Canadians owe about $1.65 for every $1 they earn in income. The level is similar to that recorded in the U.S. just before the housing bust and financial collapse of 2008.
The situation is becoming so dire that Bank of Canada governor Mark Carney has said "the greatest risk to the domestic economy is household debt."
The average Canadian's debt load grew to $26,768, up 4.6 per cent year-over year in the third quarter – the fastest pace in two years, according to TransUnion Canada's latest credit analysis. But the report also found that Canadian average credit card debt was down one per cent year-over-year at an average of $3,573.
It found that Canadian credit card debt totalled $73.7 billion in November, down 4.6 per cent from the same month of 2011, a sign that the bank said indicates "that households are taking heed of the repeated warnings about the perils of overindebtedness."
'CATASTROPHIC' CONSEQUENCES
The problem, Hoyes says, is that historically low interest rates give consumers a break on other types of borrowing, including mortgages and lines of credit, making them feel more comfortable with their overall debt loads.
"The consequences could be catastrophic," Hoyes said of even a small rise in interest rates.
"The reason we're able to pay all our credit card debt is because we've got a low-interest mortgage. People don't grasp the math."
For example, if mortgage rates went up by one percentage point to four per cent from three per cent, a homeowner paying $1,000 a month in mortgage would pay another $333, raising their monthly mortgage burden by a third.
"Even just a little, tiny increase in interest rates on a big debt like a mortgage or a line of credit could really put people into the soup," Hoyes said.
A 2011 study conducted by his firm found that the average bankrupt Canadian owes about $24,400 and owed money on four or more credit cards. Hoyes believes that figure probably has increased since then, because Canadians have lived even longer in this post-recession low interest rate environment.
In the most recent survey, conducted over the phone between Dec. 6 and 10 , as many as 10 per cent of respondents said they have considered talking to a credit counselor for advice, with four per cent considering a debt settlement.
Patricia White, executive director at Credit Counselling Canada said she is not surprised that so many Canadians do not believe in their ability to pay off their credit card balances within a year, both because interest rates are so low and because debt loads are so high, hampering cash flow and Canadians' ability to make payments.
Still, White believes it is a positive sign that the growth in credit card debt is slowing. She thinks that Canadians are heeding repeated warnings by Carney and Finance Minister Jim Flaherty that the level of borrowing is unsustainable.
"We've had lots of warnings by Minister Flaherty and Mr. Carney and others and lots of media coverage around all of that, about people needing to pay down that debt, and that, to me, is saying the message is getting out there."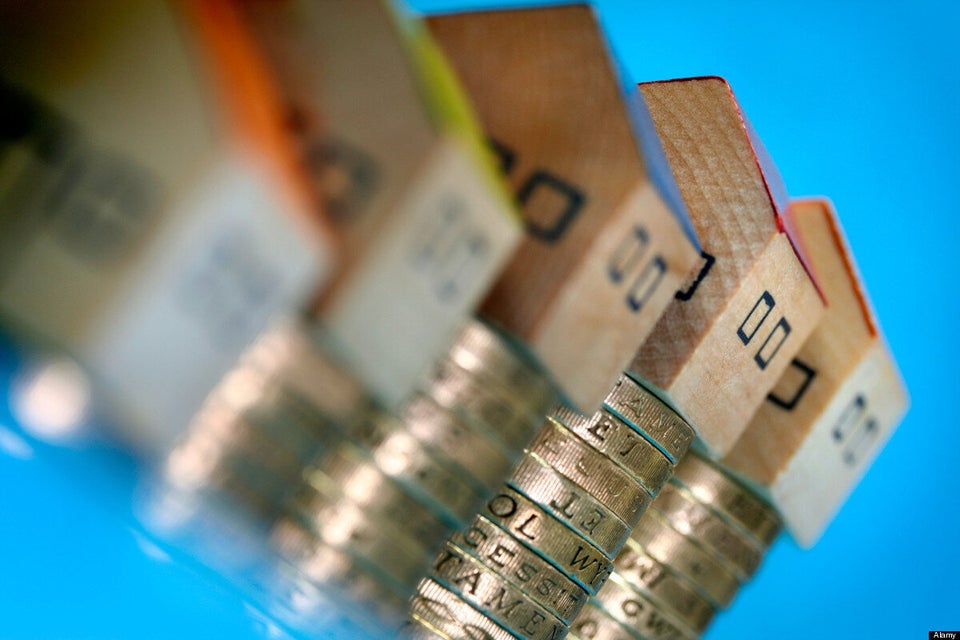 Which Parts Of Canada Have The Highest Household Debt?
Popular in the Community