Medicine Hat police have warned Albertans to not take justice into their own hands when it comes to online predators.
The warning was issued Thursday after officers encountered two men who referred to themselves as "creep catchers."
"Creep Catchers" is a loosely organized online group of individuals who attempt to bait and lure predators by posing as underaged girls online. Members of the group then confront targets in public, video taping the encounter to publicly shame predators online.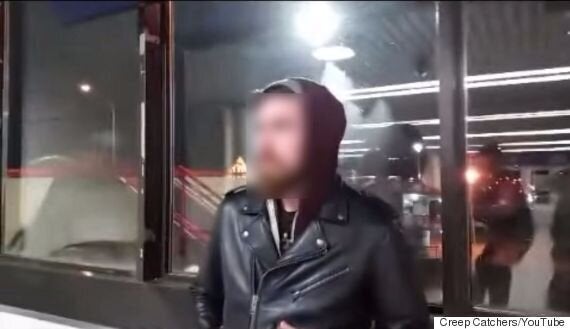 A screenshot from a Creep Catchers video. Creep Catchers pose as young girls in order to lure online predators to meet offline. Blur added by The Huffington Post Alberta. (Photo: Creep Catchers)
While this activity isn't strictly against the law police say it comes precariously close to breaking it.
"Individuals who engage in vigilante activity are putting themselves at considerable risk of defensive or retaliatory harm from the people they are confronting. In addition, making public allegations without clear evidence, could potentially result in the accusation of an innocent person," reads a police statement.
"Besides being potentially dangerous to everyone involved, these confrontations could also seriously interfere with ongoing police investigations, which the individuals may not be aware of."
The newly formed Medicine Hat chapter of "Creep Catchers" joins others operating in other Canadian cities, including Calgary, Edmonton, Saskatoon and Toronto.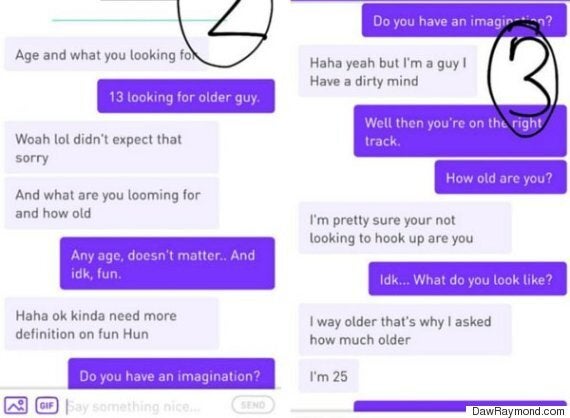 A member of Creep Catchers poses as a young girl in an attempt to lure an online predator. (Photo: Creep Catchers)
Calgarian Dawson Raymond is open about his acts of public shaming, posting videos of his confrontations on Facebook and his website under his real name.
Popular in the Community