Halloween is over, but that doesn't mean the scaring has to stop. Now Florida parents can hire a creepy clown to keep their kids from misbehaving.
Since 2013, Wrinkles the Clown has been scaring kids and adults alike all over southwest Florida. Donning a white mask with dark eye sockets and a polka-dot onesie, the jester is hard to miss.
"People pay me to go scare their friends, to dance at their parties, bar mitzvahs — it's limitless," he told WBBH.
"He was scared of clowns and I showed up across the street from him at the bus stop and he just started crying in front of his friends and ran home," Wrinkles said. "His mother called back a few days later and said, 'Thank you!' Now when he acts bad, she just has to ask him: 'Do you want Wrinkles to come back?'"
"When I was a kid, it was OK to scare kids and now they're all whiny and scared," he said. "I want to bring scary back."
This isn't the first time a clown has offered to scare kids straight. Previously, Dominic Deville offered his "evil birthday clown" services in Switzerland. For a fee, Deville will stalk kids by sending them eerie notes warning them that they're being watched. By the end of one week, the Evil Clown will then attack your child by donning a nightmarish mask and smashing a cake in his or her face.
If this doesn't scare kids straight, we don't know what will.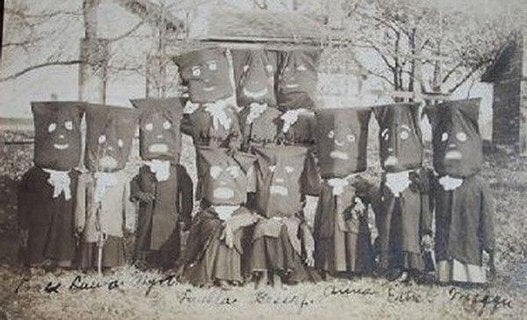 Creepy Old Halloween Costumes