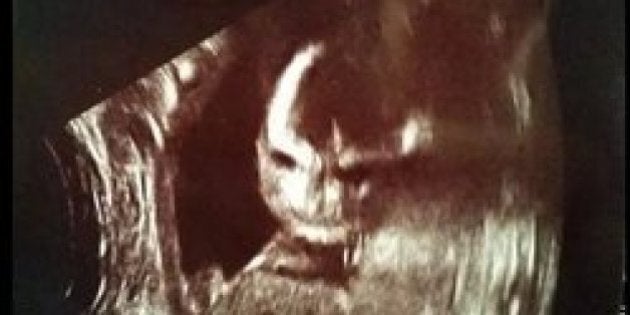 Getting a photo of your baby's first ultrasound is an exciting milestone. After all, it's photographic proof that your little one is alive and well. But unfortunately, not all ultrasounds turn out as sweet and lovely as you'd expect. Sometimes they come out weird, wonky or just plain creepy.
Earlier this month, an eerie ultrasound showing a mysterious figure alongside an unborn baby completely freaked out the internet. As a result, we scoured Reddit to find the creepiest ultrasound photos ever to prove that they're actually more common than you'd think.
As one Redditor put it, "Ultrasound images aren't always cute." But they can be pretty funny! See for yourself below.