With Siddhartha Sengupta, Akshay Sharma and Wendy Sung-Aad
When Canadians live through a period of increased gun violence, the common reaction is "thoughts and prayers." But our thoughts and prayers aren't enough. We need to do more. Regardless of public reaction, we should not lose track of the ultimate objective: we must eradicate gun violence. We need to address the primary cause of gun violence: the availability of guns. We must federally criminalize possession of any firearm in Canada.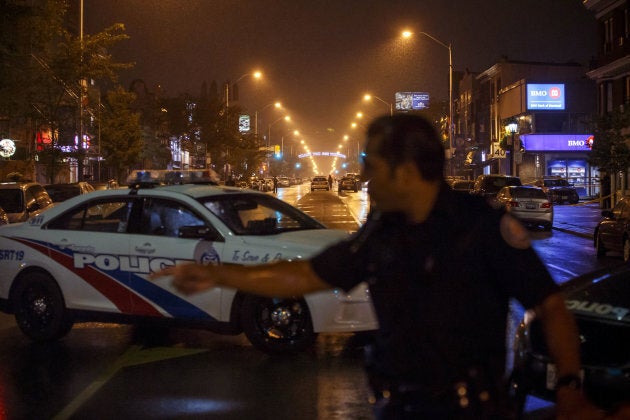 This is not an overreaction, but a practical and justified policy recommendation. There are some clear exceptions: law enforcement and licensed security guards, licensed hunters, sports shooters in demarcated areas and gun clubs. But barring these exceptions, there is no justifiable reason for an individual to be carrying a firearm, especially given the current state of gun violence in Canada.
An absolute ban will bring results
Some suggest that banning firearms will not reduce overall levels of violence. This is not true. Canada, when compared to Japan, the U.S., the U.K., Australia and New Zealand, has the second highest rate of intentional homicide — the U.S. has the highest, and Japan has the lowest. Japan completely banned possession.
Background checks and registries do not address this problem and only burden the RCMP.
Rising gun violence has been tackled in the past through legislation. First, there was the Gun Registry System which the Conservative Party platformed to abolish in 2006. More recently this year, Public Safety Minister Ralph Goodale proposed Bill C-71, which expands background checks and requires vendor registries. Toronto Mayor John Tory has proposed a complete federal ban on handguns. These proposals are constructive, but let's be bold and go further.
The issues surrounding gun violence are further compounded by the problem of the illicit arms trade from the United States. In 2016, law enforcement confiscated 25,123 illegal firearms, out of which 20,000 were non-restricted. These are weapons that do not need to be registered. A law enforcement officer cannot just confiscate these; there is no assumption of guilt. With a complete criminalization on possession, there would be. Also, criminalizing possession provides further sanctions against trafficking arms. Background checks and registries do not address this problem and only burden the RCMP.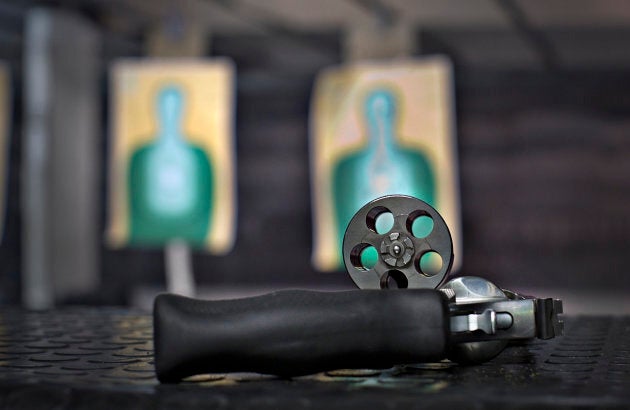 Another primary reason that an absolute ban on possession has not been considered seriously is fear of political backlash from the electorate. However, according to Ekos Research Associates' recent poll, 69 per cent of Canadians believe that there should be a "strict ban" on guns in urban areas. Those who support banning guns do not belong to one side of the political spectrum. Eighty-six per cent of Liberal respondents, 56 per cent of Conservative respondents and 75 per cent of NDP respondents supported the ban.
There is a strong case for criminalization. To effectively criminalize the possession of all firearms, we recommend the following:
1. Criminalize possession of all guns, with the exceptions to police, hunters and gun clubs.
2. A special fund should be set aside by the government to buy back weapons.
Australia set aside $500 million to buy back weapons from their owners. Eight months into the program, 500,000 weapons had been surrendered. By the end, they had bought over 650,000 firearms for approximately $230 million. This would justifiably incentivize and compensate gun owners to surrender their firearms. Australia successfully reduced gun violence after the buy-back scheme.
3. Ratification of the United Nation Protocol on Firearms Control.
The Toronto Danforth shooter used a gun which was traced to the United States. This is indicative of a broader problem of illicit gun flow from the U.S., a country that is not a party to the UN protocol. It would be unrealistic to expect the U.S. to prioritize illicit gun trafficking, but a public stance against illegal gun trafficking in Canada would surely be a deterrent.
There has already been opposition from the small but vocal gun lobby, claiming that any form of increased gun control is an "unnecessary response" to gun violence and that banning guns is "civil disarmament." Criminalization of possession is civil disarmament, but amidst growing public concern, increasing casualties and rampant trafficking, it is our moral imperative to push for criminalizing possession.
Anything less would be a compromise on lives, and that is unjustifiable.
Vahan Kololian, Chairman and Co-Founder, The Mosaic Institute
Have you been affected personally by this or another issue? Share your story on HuffPost Canada blogs. We feature the best of Canadian opinion and perspectives. Find out how to contribute here.