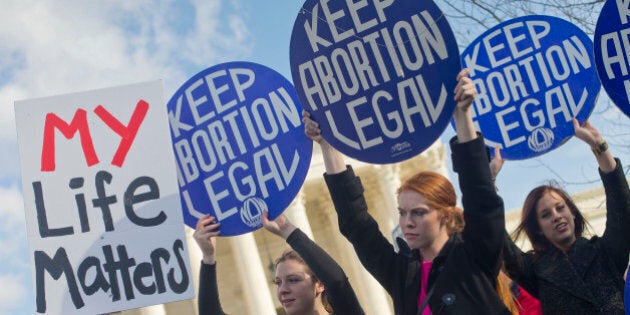 For the past 18 years, thousands of individuals have gathered on Parliament Hill to take part in the Campaign for Life Coalition's National March for Life. This event, which will take place on May 14, aims to defund and eventually criminalize abortions in Canada. Veiled under the 2015's sentimental slogan "Let Life Win," is a message of fear and disinformation that cultivates a polarized representation of women's right to choose the continuation or the interruption of a pregnancy. Contrary to what this theme might imply, we argue that abortion does not necessarily constitute a choice "against" life.
In order to promote this slogan, the Campaign for Life Coalition released a series of video testimonials in which families and individuals are faced with the difficult choice to terminate or continue a pregnancy following a negative genetic diagnosis or rape. Without denying the hardship of such situations, pretending that abortion is a direct choice against life negates the ability to choose otherwise. This philosophy encourages the population, and women in particular, to view abortion as an immoral, irrational, regretful and insensitive procedure that challenges the sanctity of life.
However, some women choose to put an end to an unplanned and/or undesired pregnancy after reflecting on the quality of life they could provide for their child and themselves. Also, there is no scientific consensus as to when "life" begins. A healthy and safe pregnancy is not always an option. Some women do not feel able to bring a pregnancy to term for many individual and societal reasons. Let's remind ourselves that inaccessible abortion services do not eliminate abortions. The choice, or even necessity to terminate a pregnancy is a reality. Criminalizing abortion can lead to unsafe and potentially life-threatening options for many women in disadvantaged situations.
Such rhetoric grossly simplifies the reality of women. Far from being impulsive, the choice of terminating a pregnancy constitutes a highly complex and personal decision. In fact, in the last few years, several women have shared their abortion stories on various social medias, in which they argue that abortion was a choice they do not regret. For those who ultimately want children, the choice to abort allowed them to exercise control over their bodies and life by choosing the circumstances in which they have children. For others, the experience was an non-traumatizing medical procedure, that they deemed essential for their health and well-being, conducted in a safe and supportive environment.
Thus, these women's narratives challenge the testimonies carefully selected by the Campaign for Life Coalition by proposing a perception of abortion without the use of sensationalism. Motherhood should be a choice, and not a sanction for having intimate relationships. Providing safe abortion services reinforces understanding and support, instead of perpetuating guilt and shame. Pro-life organizations maintain that pregnancy termination is immoral; however, in some circumstances, this procedure has proven to have positive outcomes in women's lives.
Moreover, forcing a woman to give birth regardless of her personal situation or the pregnancy prognostic does not constitute a victory "for life." It is a paternalistic and patriarchal philosophy that condemns some women, and their children, to a lesser quality of life. Let the dignity of life win by honoring women's right to choose!
Isabelle Côté, Ph.D. candidate, School of Social Work, Université de Montréal
Marie-Pier Rivest, Ph.D. candidate, School of Social Work, University of Ottawa
Erica Vienneau, M.S.W., R.S.W., Clinical Therapist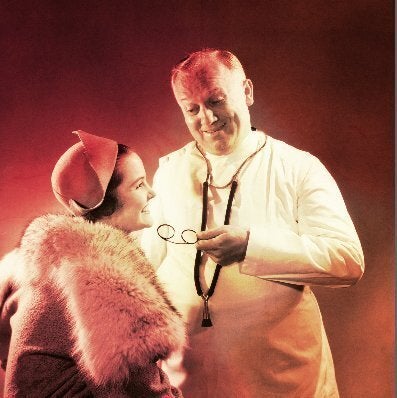 10 Myths About Abortion That Need To Be Busted