And yes, we're into it. But there comes a time when one has to draw the line on ugly footwear, and we think the time is now.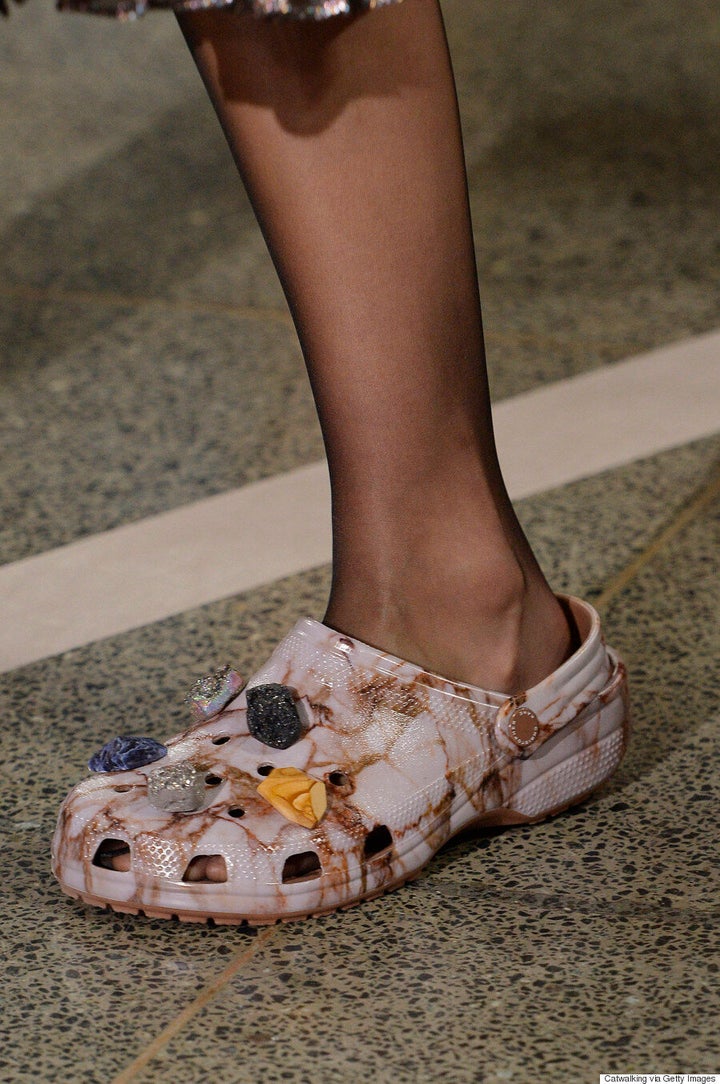 Yes, those are the foam slides popular amongst nurses, doctors and dads, everywhere.
But these weren't just any Crocs, mind you. They were Crocs embellished with gemstones: Sodalite, Red Leopard, Malachite, Diaspro and Zebra Jasper, to be exact, according to a press release.
And according to Footwear News, these styles will be produced and sold, though there's no word yet on the price point.
One thing's for sure: all of the above (including the gemstone-embossed Crocs) are hard nos for us. We'll stick to furry heels and pearl slides, thanks.