The cronut burger did it. A Toronto Public Health investigation into the food poisoning of more than 100 people at Toronto's Canadian Nation Exhibition (CNE) concluded that the one thing sick patrons had in common was eating the notorious doughnut-croissant-cheeseburger invention.
Health officials said food samples of the cronut burgers were contaminated with staphylococcus aureus, or staph aureus, a type of bacteria often found on skin, hair, noses and throats of people and animals. It can cause food poisoning when a contaminated handler touches food and doesn't refrigerate it properly.
"Early laboratory tests indicated that samples of the cronut burger were contaminated by staphylococcus aureas toxin,'' he said.
Contaminated surfaces and equipment can also play a factor, because staphylococcus often multiplies quickly.
Symptoms of the illness range from an upset stomach to diarrhea, fever, vomiting, abdominal cramps, and dehydration. TPH is continuing its investigation to determine how the contamination occurred in the first place.
Initial reports on Wednesday put the number of sick at around a dozen, but TPH said they received about 150 reports of gastrointestinal symptoms from people who ate at the CNE between Aug. 16 and Aug. 20.
The connection between the food poisoning and the heavily publicized cronut burger, the crown jewel of the fair's 2013 'food' offerings, has triggered a firestorm of reaction on social media, and international media ridicule.
CNE general manager David Bednar says the CNE is now confident that the outbreak is over.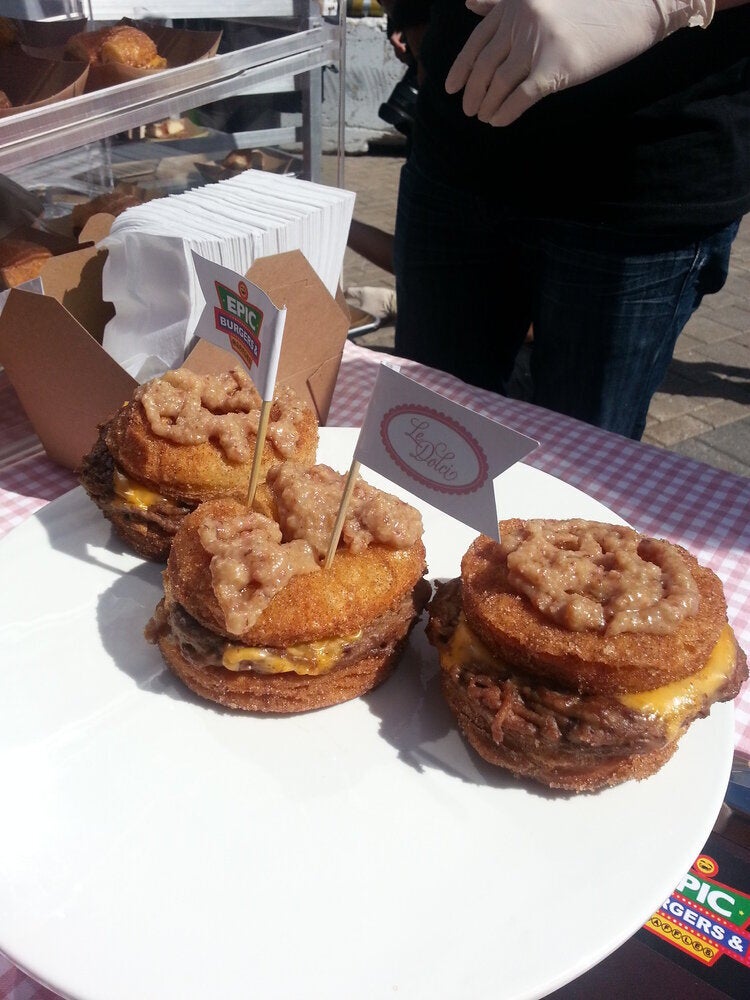 2013 CNE 'Food'