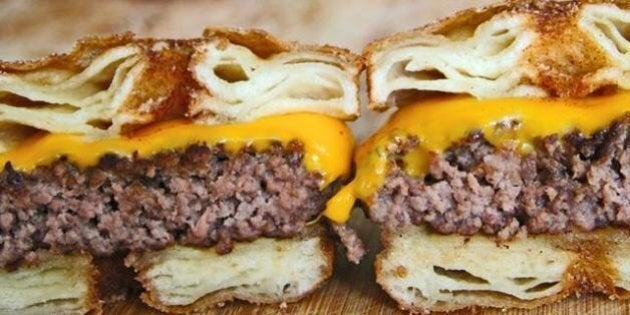 Toronto Public Health (TPH) has narrowed down inadequate refrigeration of the maple bacon jam found on the cronut burger as the cause of food borne illnesses that affected 87 people at the Canadian National Exhibition.
"Inadequate refrigeration before serving to the customer would have allowed the bacteria to grow and produce the toxin that led to illness," according to TPH.
Officials say the sugar and maple syrup in the maple bacon jam supplied by Toronto's Le Dolci (and sold at the Ex's Epic Burger and Waffles) were both negative for staph aureus and toxins, while the bacon was positive for staph aureus.
The food borne illness, is a type of bacteria often found on skin, hair, noses and throats of people and animals. If consumed, the bacteria can cause everything from an upset stomach to more serious symptoms like diarrhea, fever, vomiting, abdominal cramps and dehydration.
TPH says they will continue to routinely monitor Le Dolci to ensure food safety requirements.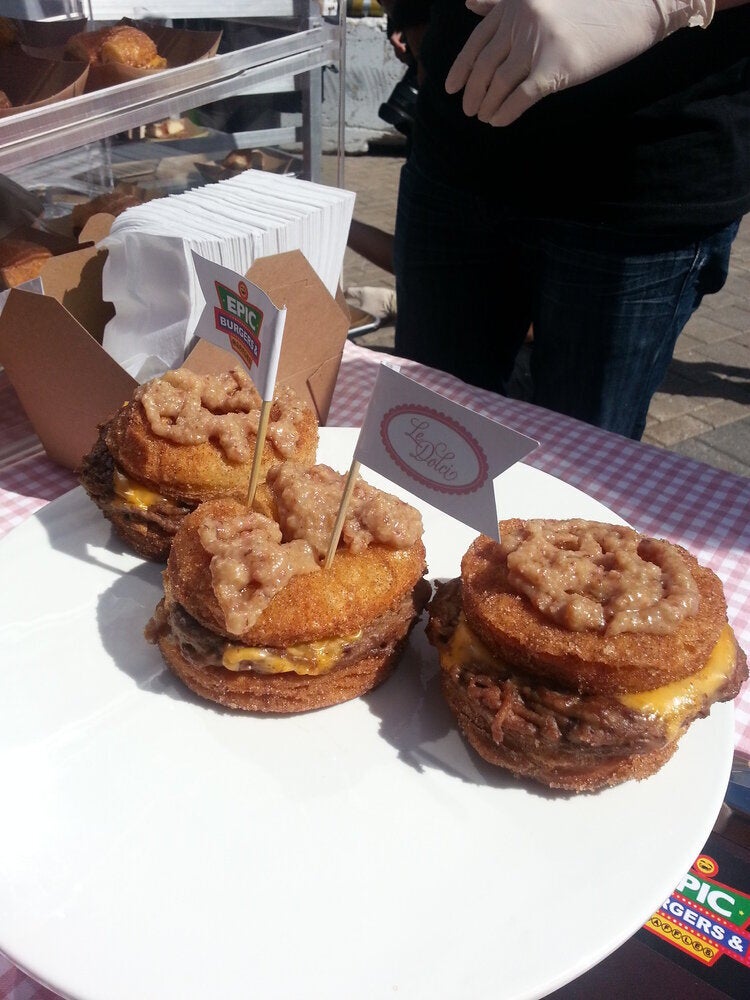 2013 CNE 'Food'