Initial reports put the number of sick at around a dozen, but Toronto Public Health said Thursday that it has received nearly 100 reports of gastrointestinal symptons from people who ate at the CNE between Aug. 16 and Aug, 20.
While media reports have focused on the cronut burger served at the Epic Burgers and Waffles stand, Toronto Public Health has still not named the vendor.
"Based on information to date, Toronto Public Health has concentrated our investigation around one food premise located at the CNE, however, all possible sources of illness are being investigated," said Dr. Lisa Berger, associate medical officer of health, in a statement.
Story continues below slideshow
The media has also jumped on what many are calling "CronutGate."
Some have used more tasteful treatments than others. On Thursday, the commuter paper 24 featured a photo of a CNE visitor taken sick sitting next to an open toilet bowl.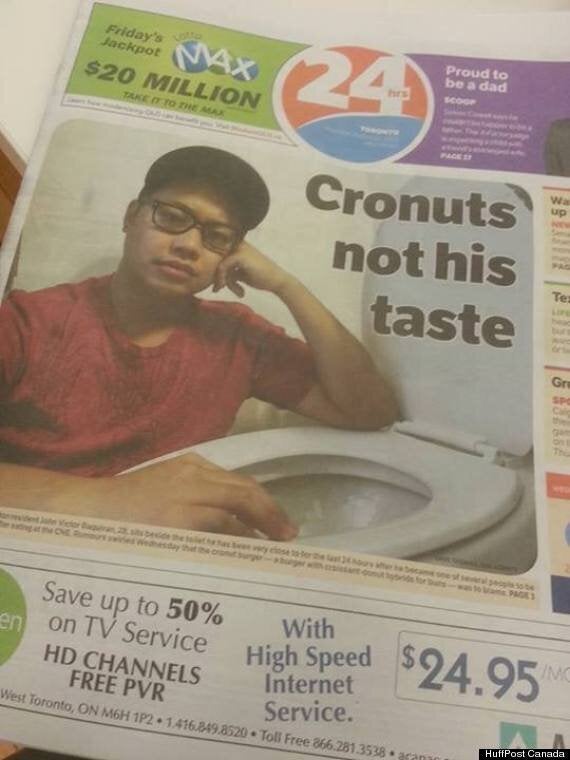 In light of recent events, Ansel may want to look at rebranding his creation.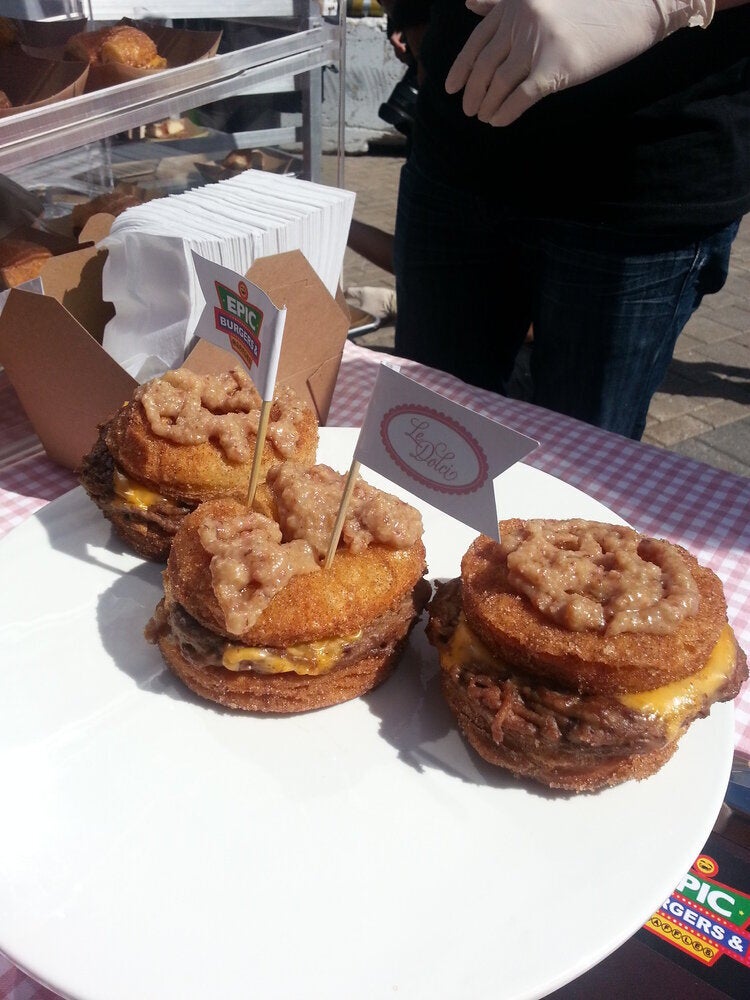 2013 CNE 'Food'