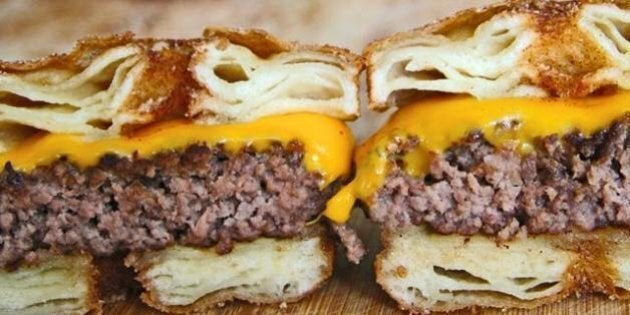 Stop what you're doing because the cronut burger has arrived in Canada (well, almost).
If you thought the deep-fried doughnut-croissant hybrid was enough to tug on those arteries, just imagine a cronut stuffed with a grilled meaty patty and cheese.
The $10 cronut burger is topped with a Canadian-inspired maple bacon jam, according to a Le Dolci spokeswoman. As of now, the pastry shop isn't sure how many burgers will sell, but anticipates anywhere from 500 to 1,000 daily.
Le Dolci says they've launched with three original cronut flavours — cinnamon sugar, maple caramel and Belgian chocolate — and have since introduced a caramel salted cronut to keep up with demand. Similar to Ansel's bakery, Le Dolci runs out of their cronuts every morning.
But the question is, would you eat the cronut burger? Let us know in the comments below:
Here is the mighty maple bacon jam cronut burger is all its glory: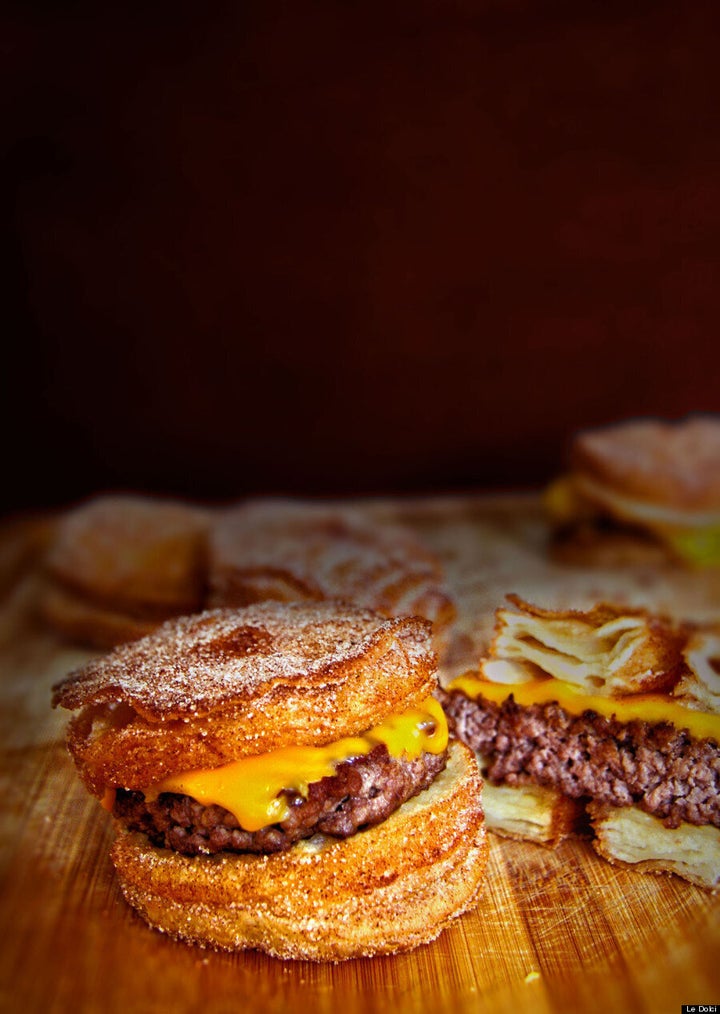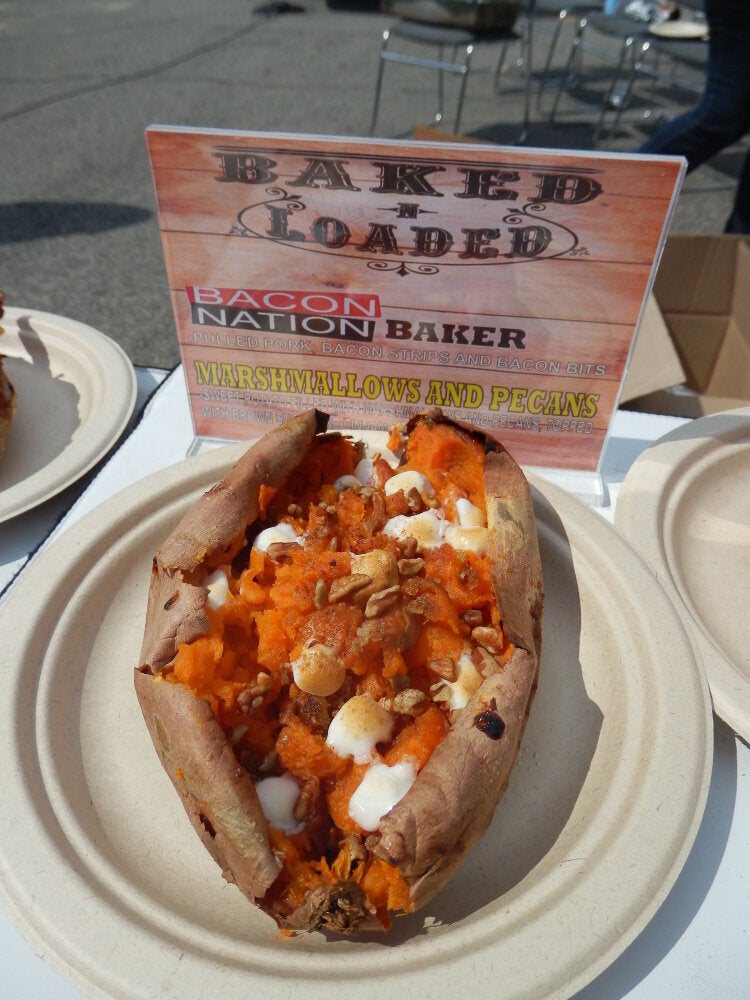 Food At The CNE
Popular in the Community