There's an upside to a low loonie — and Canadian retailers are seeing it first-hand.
U.S. shoppers are stampeding north of the border at the "fastest pace in six years," according to National Bank Financial Markets, and the weak Canadian dollar has something to do with it.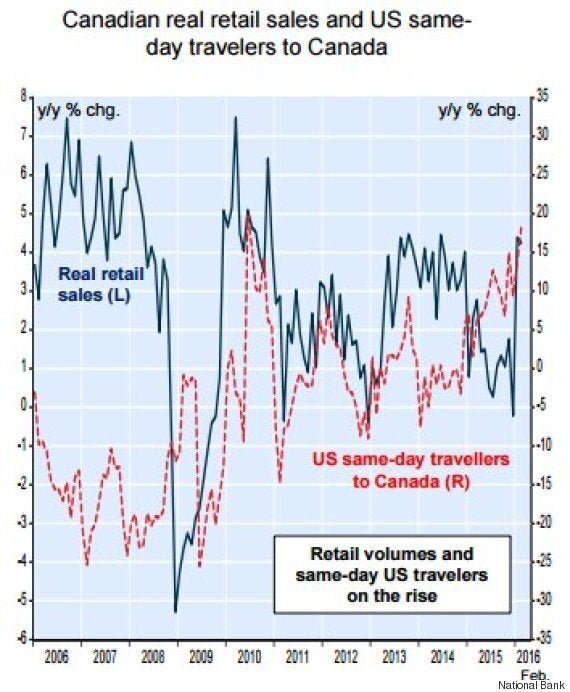 New Brunswick is seeing the highest sales growth — the province draws the "largest amount of same-day U.S. travellers as a share of its population than any other province."
Sales there are likely being driven by tourism, the bank added.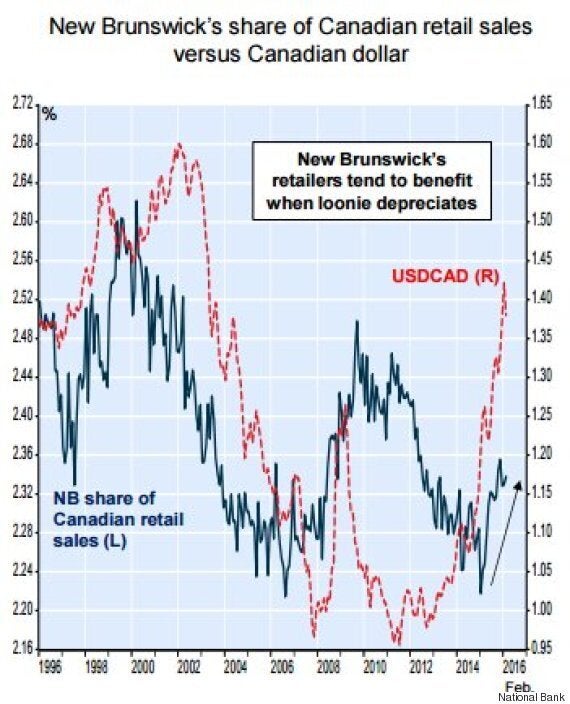 American visits to Canada reached 2 million for the first time in eight years in January and February, BMO added.
But retail sales aren't just being driven by Americans coming over the border. The low loonie — which was worth US$0.79 on Tuesday — is also keeping Canadians at home.
Travel pattern 'favourable for Canada'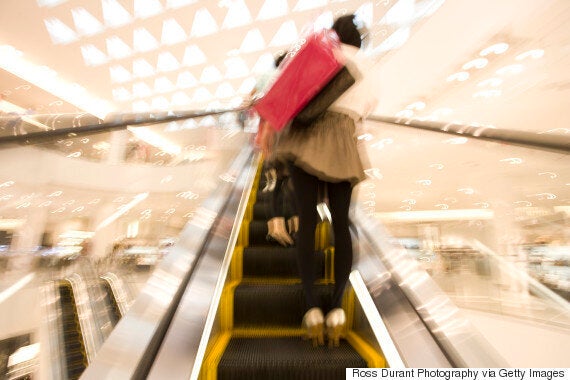 In January, The Huffington Post Canada looked at a number of products available in the U.S. and Canada, and found that some incredible deals were available up north.
At the time, a 64GB Apple iPad Air 2 cost C$659 in Canada, compared to C$848 in the United States.
A good deal on the same product is still available at the current exchange rate.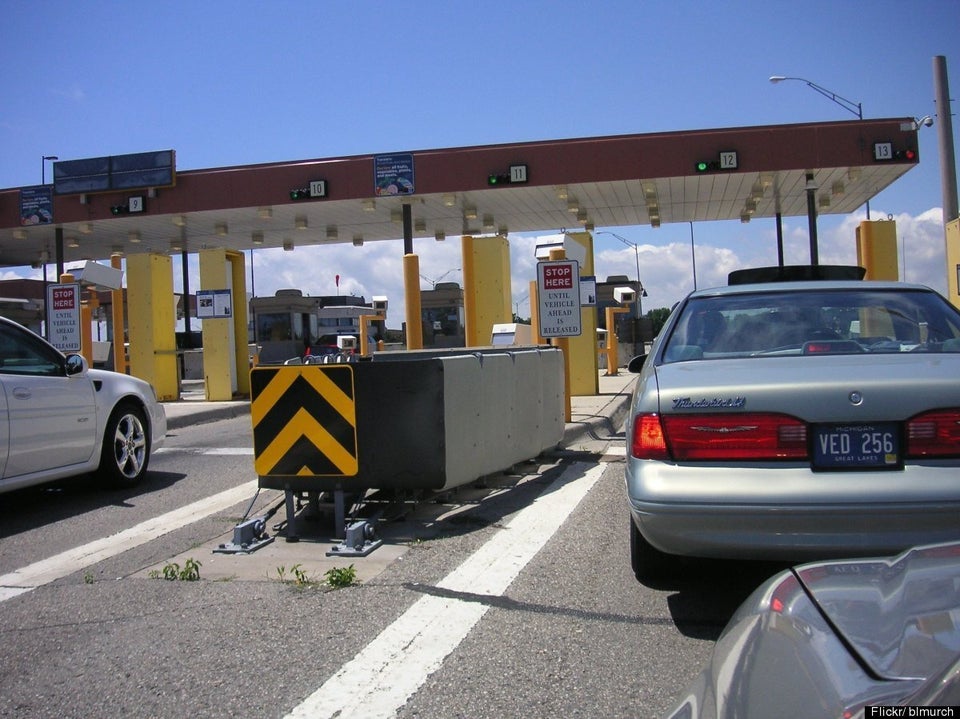 Cross-Border Shopping: What You Need To Know