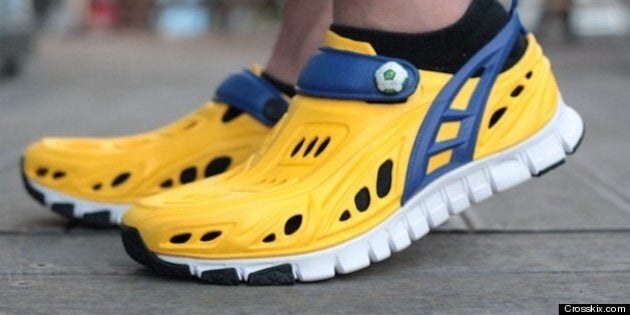 Would you wear your Crocs to go for a run? Well, now you can. Kinda.
The sneakers are made from the same lightweight material which Crocs are known for: a foam composite material called ethylene vinyl acetate. Crosskix shoes also have similar features to Crocs including the daffodil-yellow colour and trademark holes.
Retailing for $150, the shoes are designed for running and cross-fit activity and weigh only 5.4 ounces.
But not everyone is impressed with the shoes.
What do you think of the Crosskix shoe?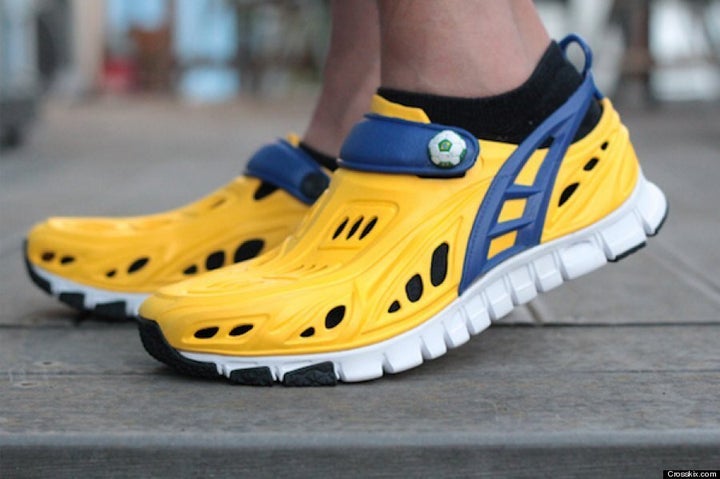 For comparison, here is a photo of Crocs shoes: