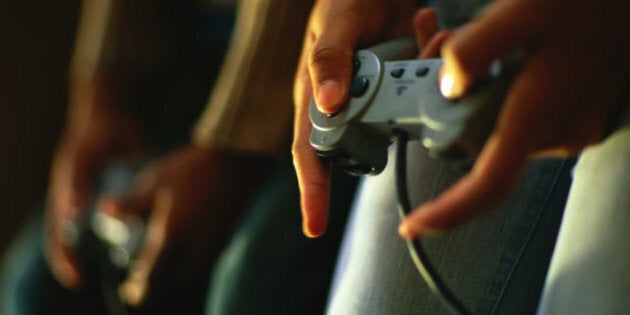 Update at bottom: Rogers says it's in "full compliance" with consumer protection laws
A newly formed group representing video game enthusiasts has filed a complaint with the CRTC accusing the telecom oversight body of failing to protect consumers from Internet traffic-throttling practices.
The Canadian Gamers Organization says Rogers Communications may be violating Ontario's consumer protection laws in the way it shapes traffic on its networks, and suggests the CRTC itself may be ignoring consumer laws in the the way it regulates traffic shaping.
Traffic shaping, or Internet traffic management, as it is also known, has been an issue in Canada since 2007, when reports began to appear that Canadian ISPs were slowing traffic down either at certain times of day or for certain types of Internet traffic.
Prior to that, it had been believed that traffic-shaping on the communications giant's network was limited to file-sharing programs such as BitTorrent or LimeWire.
"We believe Rogers Communications may have violated the Ontario Consumer Protection Act, by not fully disclosing the use, limitations and affects of its use of Internet Traffic Management Programs," Koblovksy wrote in the complaint to the CRTC.
The complaint also said the group believes that "the CRTC's current regulatory policy in ensuring full disclosure of the use of [traffic shaping] does not conform to the Ontario Consumer Protection Act, nor is the Commission actively ensuring compliance with the act under these policies."
Koblovksy argues that, in the way it implemented its traffic-throttling practices, Rogers failed to live up to a clause in Ontario's consumer protection law that requires "a fair and accurate description of the goods and services proposed to be supplied to the consumer, including the technical requirements, if any, related to the use of the goods or services."
The CGO's letter argues that Rogers' traffic-shaping methods are potentially illegal because the Toronto-based Internet provider isn't owning up to all the ways it's using traffic throttling. The CGO says that while Rogers' website only lists peer-to-peer file-sharing as being targeted for traffic shaping, it's actually throttling other kinds of traffic as well, including video games.
The CGO's complaint also suggests the CRTC failed in its responsibilities to protect Canadian consumers by allowing traffic throttling with only "minimal disclosure to Canadian consumers" -- short of the 'fair and accurate" disclosure required under Ontario law.
A CRTC representative told HuffPost Canada the commission wouldn't be able to comment on the complaint, as it had not yet received it. The CRTC spokesperson also said the letter may have been sent to the wrong federal department.
Traffic throttling has been at the core of debates about net neutrality -- the idea that Internet providers should not discriminate against certain types of Internet traffic -- both in Canada and the United States.
Internet service providers have been arguing that traffic shaping is necessary because growing demand for bandwidth means that heavy users could reduce speeds for lighter Internet users. Supporters of net neutrality say Internet providers should address the problem through building more capacity, not by slowing download speeds.
In its 2009 decision on net neutrality, the CRTC in general appeared to support this position, saying that traffic shaping should be a "last resort" and that Internet providers should resolve congestion issues by building more capacity.
The CRTC also advocated "economic measures" to resolve problems, such as monthly data transfer limits. That, in turn, led at least in part to the phenomenon of usage-based building, under which an increasingly large proportion of Canadian Internet users are charged per gigabyte of bandwidth above a monthly allotted amount.
The CRTC also stated it would leave it to Internet consumers to launch complaints against traffic throttling. But the CGO argues that this requirement makes it virtually impossible to regulate traffic throttling, because Internet users on the whole don't have the technical know-how to determine if their traffic is being throttled.
"This situation has effectively turned the consumer into technical testers for ITMP bugs, and may be creating an environment where many problems with this technology are not being resolved, due to an expert level of technical expertise needed to report such problems to the CRTC and Rogers," the group stated in its complaint.
UPDATE: Rogers Communications responded to a request for comment from HuffPost via email. Here is their comment in its entirety:
Everyone is using the Internet more and more for entertainment, information and communications. We need to have the ability to carry all of the traffic at any one time. It's about usage and usage patterns. That's what we have to anticipate, build for and continue to invest in. Rogers only manages upload traffic for P2P file sharing. Some P2P applications will limit download traffic based on various factors, including the amount of P2P upload traffic.
We are in full compliance with Consumer Protection legislation, the Telecommunications Act and the CRTC regulations. That is why the CRTC investigations have not resulted in any findings that we are out of compliance.
Our Internet Traffic Management Policies are exactly what we have disclosed on our website. Details of our Network Management Policy can be found here.