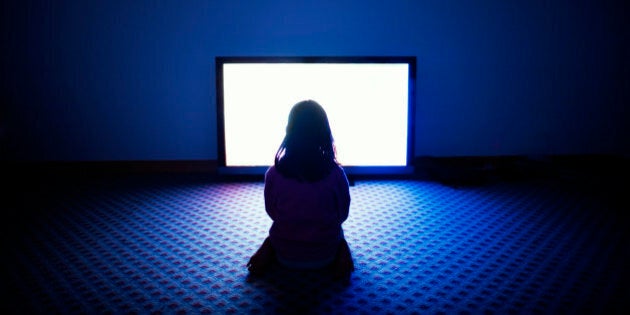 Canada's telecom regulator is preparing for a major review of how the TV broadcasting industry works, and a lot is up for grabs — from channel packages, to "mandatory carriage" of channels on cable, and even whether Netflix should be required to carry Canadian programming.
Jean-Pierre Blais, head of the CRTC, told an audience at the Banff World Media Festival last week that "it's time to ask, 'Do the assumptions that lie beneath our current regulatory policies still hold true?'"
He outlined plans for a public consultation this fall that would look at numerous aspects of how TV is delivered, with a focus on more flexible viewing options and how traditional TV networks can compete with new online options.
It would mark the first major overhaul of TV rules in Canada since 1993, when online broadcasting didn't exist and the internet itself was just becoming mainstream.
How would you change the way Canada's TV industry is regulated?
All the same, the major broadcasters and TV distributors plan to bring it up again in this fall's consultations, the Reporter stated. As an online service, Netflix has not had to abide by CanCon rules, because the CRTC didn't think it had enough impact on the broader TV market. But with Netflix Canada now boasting some two million subscribers, that's changing.
Regulating Netflix would be difficult, if not impossible. The company has no plans to create Canadian content, and has said it plans to focus on international content that will appeal to viewers worldwide. So Netflix may simply choose to leave Canada rather than increase its costs substantially by producing Canadian programming.
But adding more regulations to Canada's TV scene doesn't seem to be the direction in which Blais is headed.
"Regulatory fiat is becoming an obsolete concept in a borderless world," he told the Banff World Media Festival audience, as quoted at the Reporter.
(Story continues below slideshow)
But according to the Toronto Star, media industry observers doubt the CRTC will take on the bundling packages, presumably because they are such a large generator of revenue for cable companies, satellite TV providers and broadcasters.
Yet media market observers also doubted the CRTC would do anything about wireless companies' unpopular three-year contracts, and in its wireless code of conduct released earlier this month, the regulator gave Canadians the ability to opt out of these contracts after two years.
It's a sign that the CRTC has moved in a more populist direction recently, under pressure from a growing number of consumers frustrated by the relatively high cost of TV and phone services in Canada.
Finally, the issue of "mandatory carriage" will likely come up as well. The practice of requiring cable and satellite companies to broadcast certain channels into every subscriber's home has been the subject of controversy, especially in recent months as the controversial right-leaning Sun News has been campaigning to have itself listed as a mandatory channel.
While it's unlikely that mandatory carriage will disappear altogether, Blais' comments suggested he is open to reviewing how mandatory carriage works, and what the qualifications should be to attain such a licence.
So far, the CRTC's plans are vague; Blais appears genuinely committed to hearing out Canadian consumers and business leaders before deciding on a path of action. But it appears clear the one course he won't follow is the one the CRTC has been on for the past few decades.
"Broadcasting as we once knew it is no longer and will never again be the same," he said.
— With files from The Canadian Press
Popular in the Community