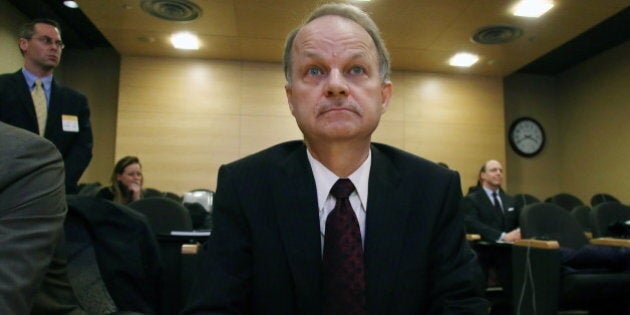 The head of Canada's electronic surveillance agency says he "can't disclose" what sort of access the agency has to the data held on subscribers by Canada's telecom giants.
NDP MP Jack Harris asked Forster whether CSEC had "direct access through electronic means from your headquarters to information on the Bell, Rogers, and Telus networks."
Of collecting data from the Big Three, he said he "can't really disclose our methods and capabilities."
The NDP's Harris was following up on reports that CSEC has tapped into people's communications through a wi-fi network at a Canadian airport. A federal watchdog that oversees the CSEC said the move was an attempt at understanding communications networks, and CSEC — whose mandate is to spy abroad — did not track the communications of Canadians through the move.
Though the Harper government says the clause — part of an anti-cyberbullying bill — will not erode internet privacy rights, critics say it "will allow authorities access to the private lives of millions of law-abiding Canadians."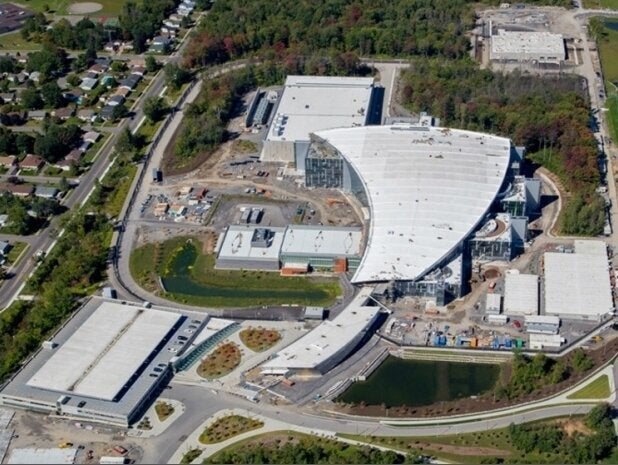 CSEC's $1.2-Billion 'Spy Palace' In Ottawa
The Canadian Press reported Monday that CSEC was worried about the personal safety of its agents following Edward Snowden's revelations last year showing Canada cooperating on a number of fronts with U.S. electronic spying.
The Canadian Press reports:
OTTAWA - Newly declassified memos show Canada's secret eavesdropping agency worried about the personal safety of staff in the aftermath of the unprecedented leak of highly sensitive intelligence files by a former U.S. spy contractor.

Communications Security Establishment Canada combed through personnel files to assess the risks to employees whose name, agency affiliation or specific duties may have been disclosed by Edward Snowden.

In a September 2013 memo, CSEC chief John Forster urged staff with concerns to speak with a manager or personnel security officials.

It is among several Forster messages, obtained by The Canadian Press under the Access to Information Act, about the Snowden leaks.

Snowden took a trove of material from the U.S. National Security Agency — CSEC's American counterpart — that showed the NSA had quietly gained access to a broad spectrum of emails, chat logs and other information from major Internet companies, as well as data about a huge volume of telephone calls.

The cache of documents, which Snowden leaked to the media, contained several references to the Canadian agency's classified operations.