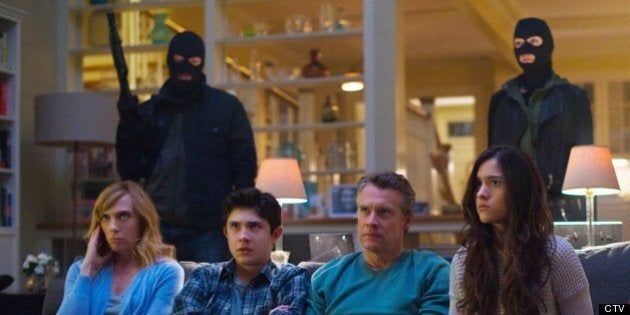 Bell Media arguably had the least amount of work to do on their schedules because most of their shows were hits. Laughter may have been key for Rogers and Shaw's lineups but action is what it's all about for CTV.
I wasn't sure how CTV and CTV Two were going to try and juggle three reality shows that take up a hefty chunk of real estate on their schedule, but they managed. In fact, call them gluttons for punishment but "Dancing With the Stars," "The X Factor" and "The Voice" will all be back, two-hour spots and all. At least "DWTS" will no longer have the one-hour results show, saving room for CTV to overhaul their Tuesday night.
CTV acquired "Person of Interest" (which spent its first two seasons on City), which will anchor Tuesday nights, but it's what kick-starts the night that has everybody salivating. "Marvel's Agents of S.H.I.E.L.D." might be the most anticipated show of the season, if you're a fan of "The Avengers" and "Iron Man" and all of Marvel's other feature films. Sandwiched between the action, however, are two comedies -- which seems odd, but "The Goldbergs" and "Trophy Wife" are the perfect one-two punch to fix the troubles CTV has had with its previous Tuesday night lineups.
Monday nights will also showcase a big change. "DWTS" viewership has declined in recent seasons, so CTV has moved the dancing competition show to CTV Two and put "The Voice" on the big stage. "Castle" -- which has been partnered with "DWTS" from its beginning -- also moves over to CTV Two and in its place on CTV is "Hostages," the high-action drama starring Dylan McDermott, Toni Collette and Tate Donovan.
Article Continues After Slideshow!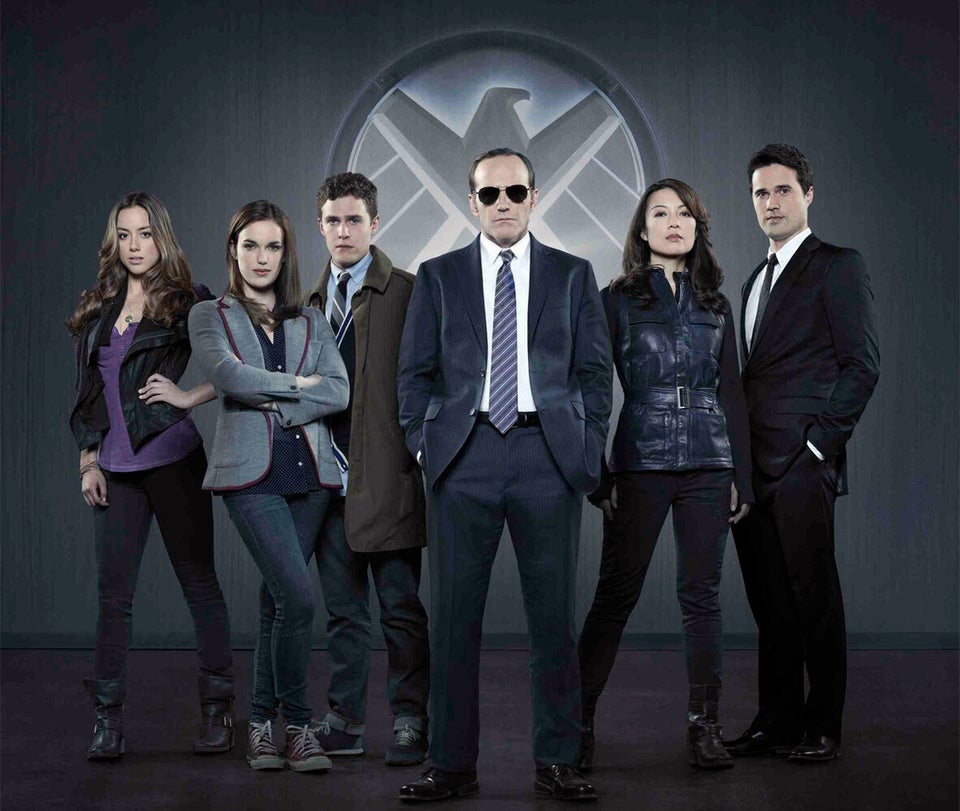 Additions to the daytime lineup are Bethenny Frankel's eponymous daytime talk show, as well as "The Social," hosted by Melissa Grelo, Lainey Lui, Cynthia Loyst and Traci Melchor. And for more action, look out for "The Tomorrow People," Canadian drama "Played" (which the net hopes will follow in the footsteps of "Flashpoint" and "Motive"), "Junior MasterChef" and yet another Canadian production, "MasterChef Canada," to join in on the fun.
"Year-after-year, CTV offers programming consistency and durability not found anywhere else," said Phil King, President, CTV Programming and Sports. "It's tough to crack the CTV lineup, but when programs do, they have the best chance of success on CTV. We're very excited to bring a powerhouse lineup to viewers and advertisers that features some of the most compelling programming available." How compelling? You tell me.
"Marvel's Agents of S.H.I.E.L.D."
If you're not well-acquainted with Captain America, Iron Man and Thor, that's OK. You're still going to love creator Joss Whedon's latest series. Agent Phil Coulson (Clark Gregg) may be gone from the world of The Avengers but he lives on on the small screen. He leads an elite group of agents working for the worldwide law-enforcement organization, investigating the new, bizarre and unknown. I love Agent Coulson but is it so wrong that I still see him as Richard Campbell, the dunderhead ex-husband from "The New Adventures of Old Christine"? Whoever he is, this one will undoubtedly be as extraordinary as some of strange things the agents will be protecting the world from.
A cross between "The Wonder Years" and "Modern Family," this '80s-set sitcom about a dysfunctional Jewish family is wonderful and heartwarming. Patton Oswalt is exactly who should be narrating, and Wendy McLendon-Covey is the perfect choice for the smothering mom. But it's the video camera-toting young Sean Giambrone who is charming as Adam (based on the show's creator/executive producer and writer, Adam F. Goldberg) and might be more charismatic in real life. "This is the one script - because I've auditioned for many -- and my whole family had to pass around the script because we kept bursting out laughing."
Giambrone also counts The Eagles and Aerosmith as his favourite bands, and his favourite family TV shows were "Malcolm in the Middle" and "The Andy Griffith Show." I mean, come on! But it's the side-by-side videos of the characters who provided the inspiration to "The Goldbergs" that made it for me. Hopefully that's a weekly occurrence.
All I need to say is this is the latest show from Jerry Bruckheimer, so you know it's going to have a lot of action. But it's also filled with drama and suspense when top surgeon Dr. Ellen Sanders (Toni Collette), who is set to operate on the president, has to make a tough choice when her family is taken hostage by rogue agent Duncan Carlisle (Dylan McDermott -- his roles lately have been rather murderous, wouldn't you say?), who wants the POTUS dead. Sounds like a movie, right? Like, how can this go on for 15 episodes (which is how many they plan to shoot each season). But it's not as cut-and-dry as hostages vs. bad guys. The family has its share of secrets, and co-star Tate Donovan spoils they'll all be better for it by the end. "It's going to be incredibly rough, and all their secrets come out -- kids dealing drugs, the daughter's pregnant, I'm having an affair, she falls in love with her captor -- but by the end of the series, the family somehow will be closer, better." Even though I now know what it's all about, I'm still tuning in.
This midseason thriller sounds like "Chuck" -- that is, if it was John Casey who was uploaded with the Intersect, not Bartowski. "Lost'"s Josh Holloway returns to TV as Gabriel, a reckless intelligence operative who has a super-computer microchip in his brain. He leads an elite government cyber-security agency but is assigned a Secret Service agent (Meghan Ory, "Once Upon a Time") to protect him from outside threats who want the most valuable piece of technology ever created. It's a bunch of things rolled into one, says Ory, who believes "Intelligence" will attract all kinds of viewers. "The show has a lot of different elements: science-fiction, a ton of action and there's a little bit of a procedural aspect." And romance? Maybe. "We explore a lot, their relationship will change and expand and grow and we'll see if it goes in a romantic direction." She adds, "I've been told [Josh's] shirt will come off." Enough said. Hmm, I probably could have led with that...
It ended with a bang, which is the top thing the show gets credit for: that producers aren't afraid of killing anyone off (though I'm pretty sure, for the time being, Kevin Bacon's Ryan Hardy and James Purefoy's Joe Carroll are safe). Agent Mike Weston (Shawn Ashmore) and baddest bad girl around, Emma Hill (Valorie Curry), however, don't feel as safe. "I dread the day we [gestures to Curry] actually have a scene together because it probably means that one of us is going to go," says Ashmore. "It is what it is. We were warned from the beginning. That's the kind of show this is. And after the first season, they lived up to their word." Curry recalls being warned that her character could die, adding, "Knowing that, as an actor, it really just raises the stakes for your character and for yourself. We're just as invested as the viewers watching." And viewers will be watching, to see if Joe really is dead (probably not) or which other unsuspecting characters are really followers (I'm still betting on Mike).
"MasterChef" has been such a huge success for CTV and the network is hopeful that "Junior MasterChef" performs similarly. So it was a no-brainer to expand the franchise. "We are thrilled to bring the world's top cooking competition series to CTV," says Eden Gaha, president of the show's distributor. "Canada's rich and vibrant culinary scene is the perfect locale to uncover the next 'MasterChef.'" Production begins this fall and the show will debut in Winter 2014. Let the games begin.
Here are CTV's and CTV Two's fall schedules (all times ET):
8 p.m. "Marvel's Agents of S.H.I.E.L.D."
10 p.m. "Person of Interest"
7 p.m. "The Tomorrow People"
8 p.m. "The Big Bang Theory"
8:30 p.m. "Two and a Half Men"
8 p.m. "Junior Masterchef"
8 p.m. Comedy Night on CTV
7 p.m. "Once Upon a Time"
8 p.m. "The Amazing Race"
9 p.m. "Law & Order: SVU"
8 p.m. "Dancing With the Stars"
8 p.m. "Anger Management"
8:30 p.m. "Hot in Cleveland"
10:30 p.m. "Hot in Cleveland"
10:30 p.m. "Hot in Cleveland"
10:30 p.m. "Hot in Cleveland"
10:30 p.m. "Hot in Cleveland"
10:30 p.m. "Hot in Cleveland"
7 p.m. "The Big Bang Theory"
8 p.m. "The Vampire Diaries"
10:30 p.m. "Hot in Cleveland"